Are you thinking about buying a property in Marche countryside about half an hour drive from the sea? And maybe to be personalized as you prefer? Introducing you Casale Sant'Antonio…
We are nearby Fossombrone, in the province of Pesaro-Urbino. Very old and prosperous roman site during imperial era situated on the ancient Via Flaminia, Fossombrone is a nice town where history and nature perfectly merge together. Ponte della Concordia is unquestionably a very emotional spot of the town called occhio. It is a bridge made of a rounded arch that reflects itself and the surroundings on Metauro river creating a charming optical effect that will drag you in another era. Built in 1782, Ponte della Concordia represents one of the most famous bridges in Italy.
A little over a kilometer away from this lovely place, we find Casale Sant'Antonio, a typical farmhouse dating back to the 1800. This ancient house still brings with it some clear signs of times past: the exteriors in stone and brick, the old hand-made terracotta floors, and the original ceilings in wooden beams. Even it is in good condition, Casale Sant'Antonio needs some renovation works.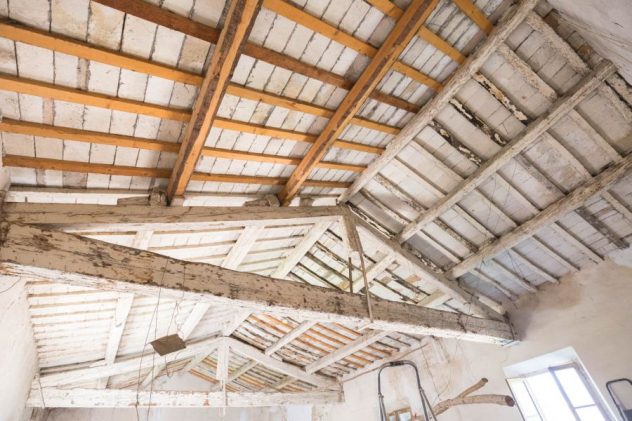 This makes it perfect to be embellished and customized according to your taste!
Among Casale Sant'Antonio various areas, the spacious storage room situated on the third floor is very suggestive. Terracotta floors and very high ceilings make this space perfect to realize a great and bright living room.
But that's not all, Casale Sant'Antonio is literally immersed in a flourishing land of more than three hectares with a beautiful view. Here you could plan and give life to the garden you have always wished to have!
If you wish to know more about this beautiful property in Marche, don't hesitate to visit our website (greatestate.it) or to directly contact our headquarter.