Immerse yourself in the magical colours, fragrances and enticing sensations of autumn: discover the Great Stays autumn package to experience your extraordinary stay in Umbria.
"As long as there is autumn, I will not have enough hands, canvases and colors to paint the beauty I see."
Thus spoke the famous painter Vincent Van Gogh: a phrase that fully captures the essence of this season, capable of giving us breathtaking landscapes, unique colors and unforgettable experiences.
During autumn, nature transforms, takes on new colors and gives us healthy and authentic products.
What better time then to slow down, pamper yourself and treat yourself to a few days of vacation and relaxation?
We at Great Stays want to take you to discover the magic of autumn in Umbria, its nature and its traditions through unforgettable experiences.
This is why we present our new Autumn Experiences package.
You will be able to stay in a luxurious villa equipped with a spa or heated swimming pool, to participate firsthand in the collection and transformation activities of EVO oil and, tasting wines and typical local products.
THIS PACKAGE INCLUDES:
A 4-night stay in one of these villas: Trasimena, Polvese, Cotogna or Villa Delle Rose
Olive harvest
Wine tasting
Guided tour of the Centumbrie company and oil tasting
The price of € 1,061.00 is per person with a minimum of 4 participants. (reduced price up to 12 years old)
Discover the package and book your autumn stay now!
Offer valid from October 1st to November 15th
AVAILABLE PROPERTIES:
You can choose from one of these 4 magnificent villas overlooking Lake Trasimeno.
VILLA TRASIMENA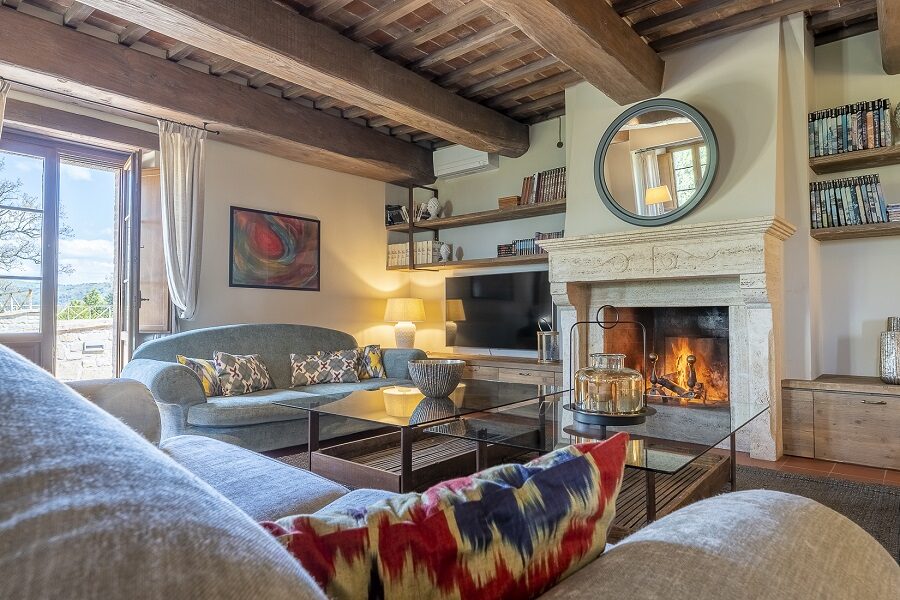 An elegant residence located in an extraordinary location that offers an incomparable lake view. The property has 5 double bedrooms (10 beds) and 6 bathrooms. In addition to a wonderful outdoor space with fully equipped outdoor kitchen and panoramic infinity pool, the property houses a second heated indoor pool and a spa area with Finnish sauna and relaxation area.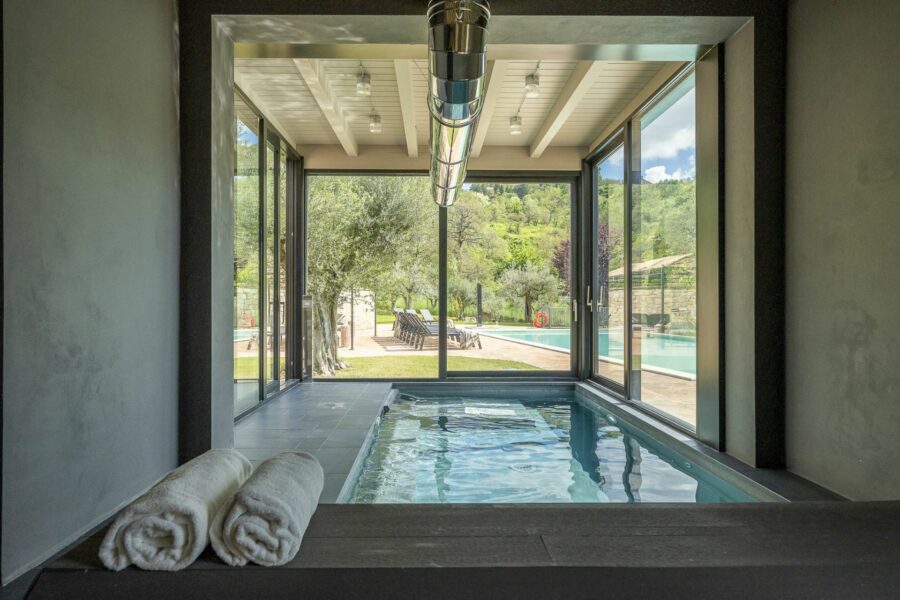 VILLA POLVESE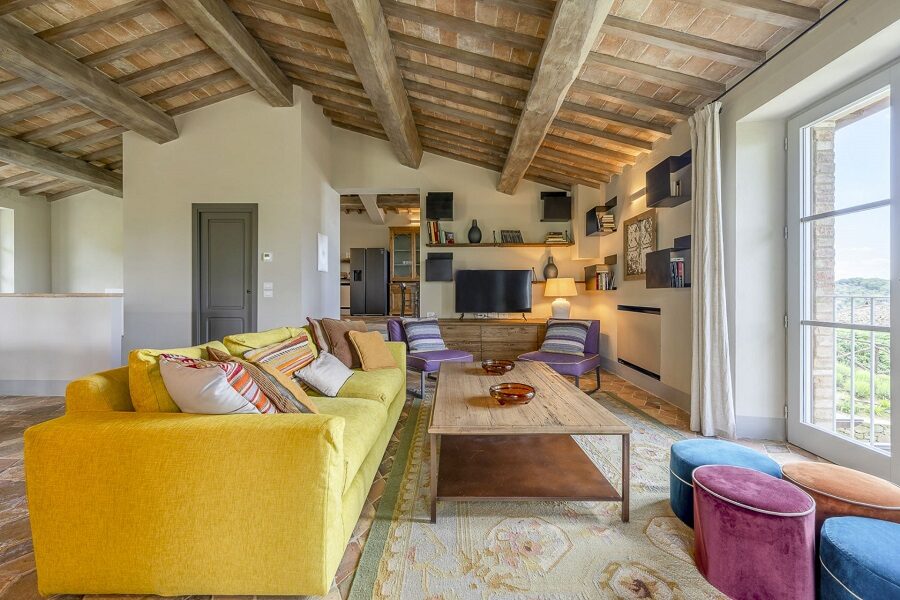 A villa that is characterized by its spacious and particularly bright rooms, embellished with colorful furnishings and elegant floors. The property has 3 bedrooms (6 beds) and 4 bathrooms. Set among olive trees and uncontaminated landscapes, the property is located in the immediate vicinity of Villa Trasimena and its unrivaled location will give you breathtaking sunsets and a truly unique view of Lake Trasimeno.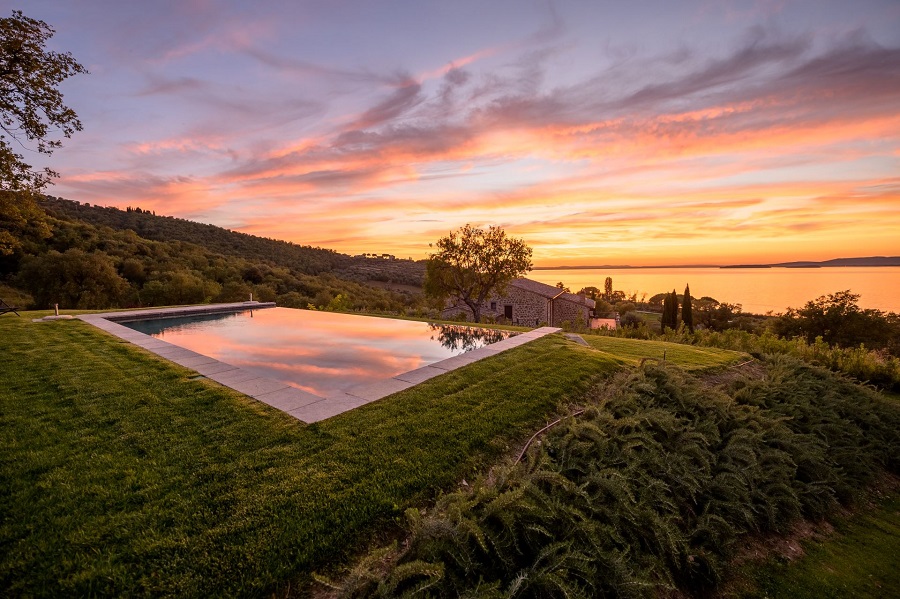 VILLA COTOGNA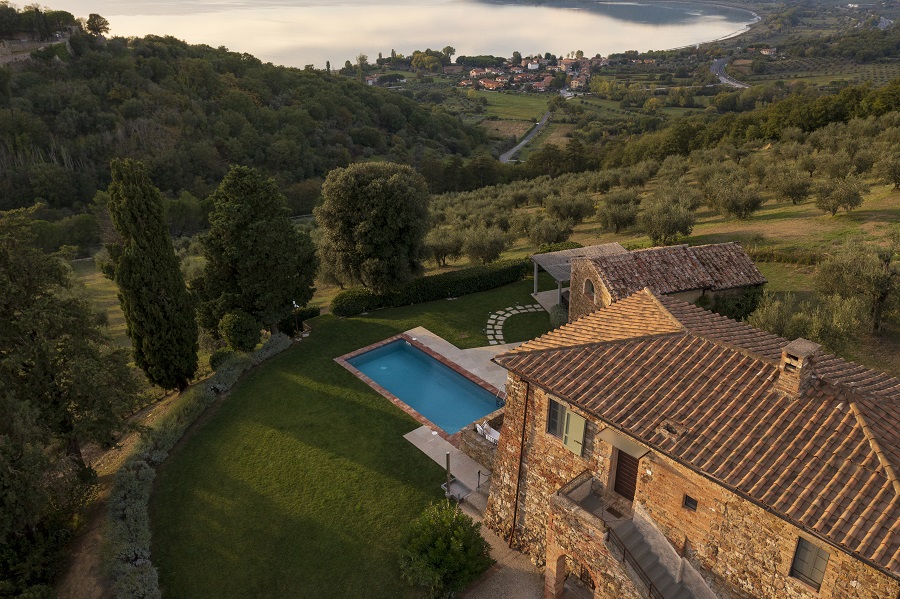 Tradition, modern comforts and stylish details blend perfectly in this luxury villa. The villa houses 4 double bedrooms (8 beds) and 4 bathrooms, and an intimate spa with a wellness area with Finnish sauna, emotional shower and relaxation space. Located on the top of a hill, Villa Cotogna will give you unforgettable moments while admiring the splendid panorama of the Umbrian countryside, Lake Trasimeno and the characteristic village of Montecolognola.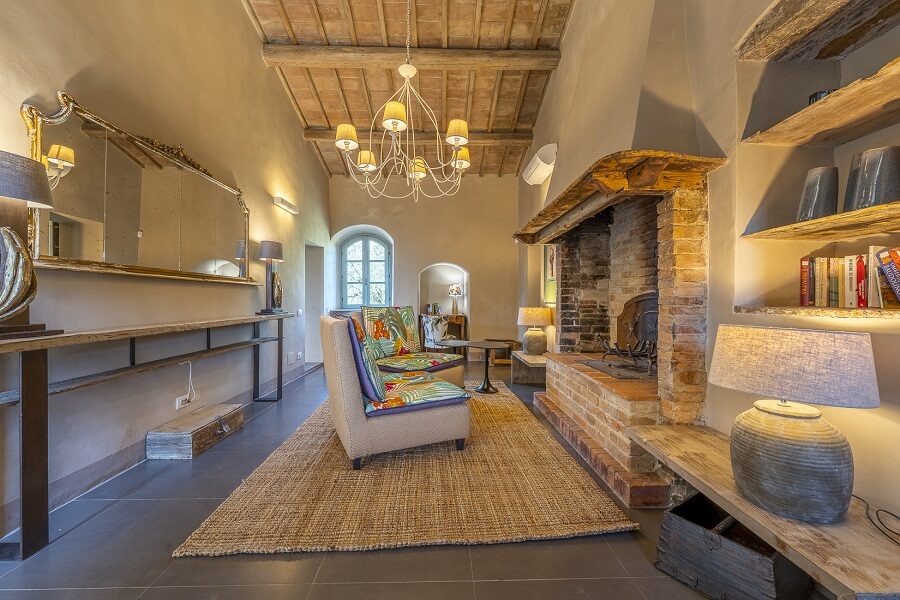 VILLA DELLE ROSE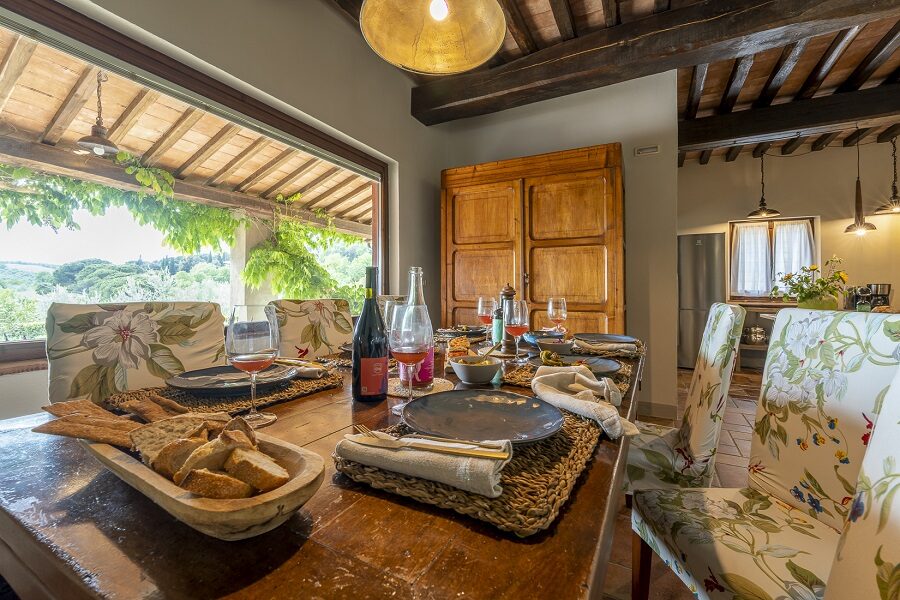 An extraordinary refuge overlooking Lake Trasimeno, perfect for enjoying relaxation in complete silence and privacy. The stone fireplace and the ceilings with exposed beams give the rooms of Villa Delle Rose a touch of authenticity. With its 3 bedrooms (5 beds) and 4 bathrooms, this extraordinary property offers the best comforts, including an outdoor swimming pool and an indoor spa, complete with heated pool, hydromassage and sauna.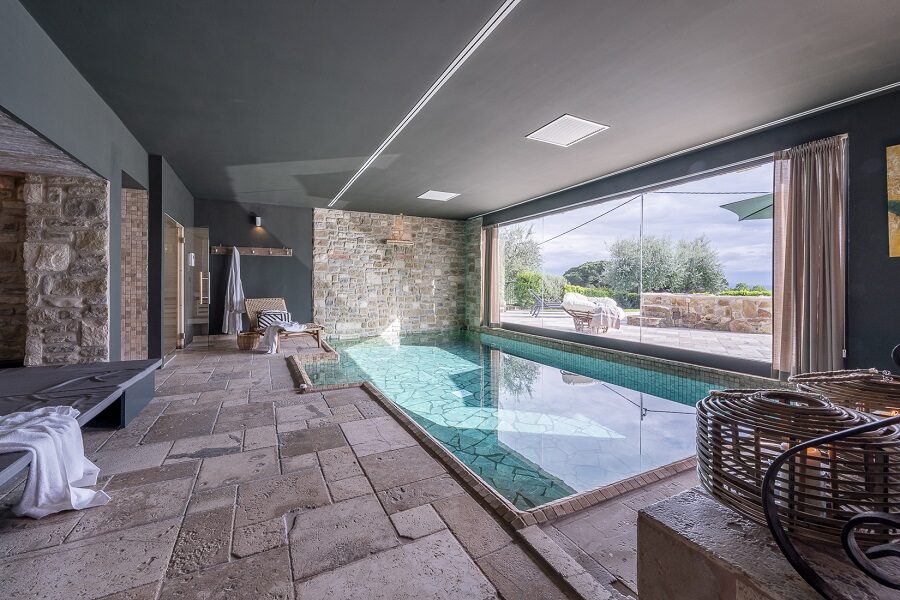 Discover the package and book your autumn stay now!
Offer valid from October 1st to November 15th
DISCOVER OTHER GREAT STAYS EXPERIENCES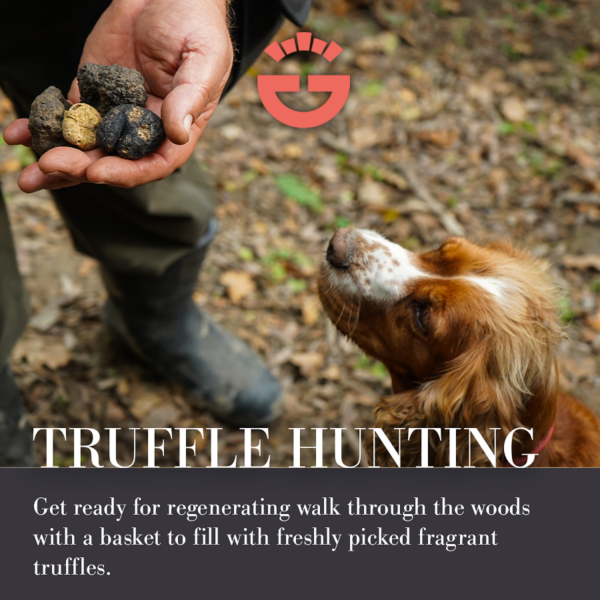 Truffle Hunting
Explore nature and collect this delicacy together with local experts, a product that you can enjoy immediately by putting delicious recipes on the table. An experience that will enchant your heart and your palate, discovering one of the most prized typical products in the woods of Umbria and Tuscany.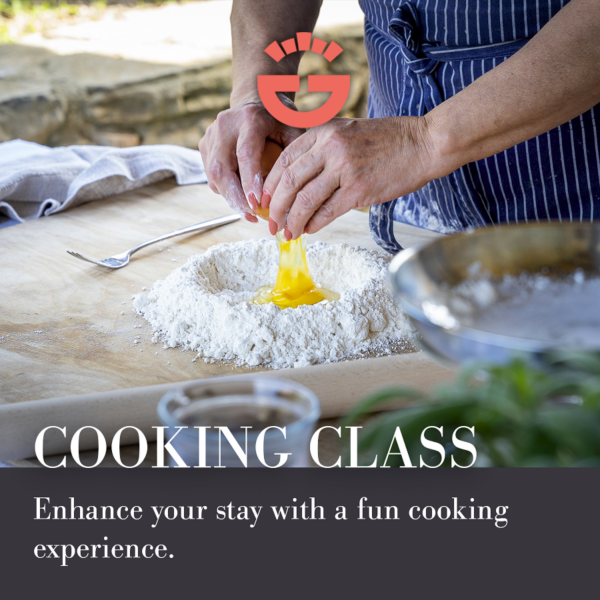 Cooking Class
Make your stay truly special with a fun and exclusive cooking class that you can experience directly in one of our enchanting properties. A healthy experience in the name of "Slow food" and the use of 0 km raw materials, for a tasty and genuine meal, respecting the environment and our producers.