A traditional and well-renovated cascina surrounded by the amazing Ticino Valley Natural Park.
The Ticino Valley Natural Park: an incredible territory where nature created a very rich and diversified ecosystems mixture. This is precisely why it is currently including about 6235 living species. This park is considered un unicumin the Po Valley. In 2002, the entire Ticino Valley – both the Piedmont and Lombardy parts – has been included in the UNESCO's Man and the Biosphere Programme (MAB), entering so the World Network of Biosphere Reserves.
In this beautiful lands dominated by the Ticino river and its valley, you will get your look lost among the different mills, green gardens, poplar woods, water meadows and cascinas. The property which Great Estate wants to propose you today is precisely a cascina: Cascina Prefontana (click here to discover it).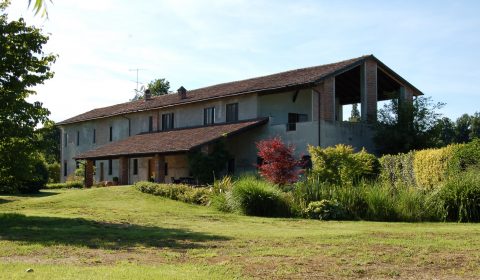 This traditional home in Gambolò, Lombardy, located right in the middle of the Milan – Turin – Genoa triangle, has been created from a carful renovation of an ancient cascina, today a welcoming farm home surrounded by an unpolluted territory. Indeed, thanks to its location in the Ticino Valley Natural Park, Cascina Prefontana is framed by a luxuriant garden with an incredible vegetation variety and high trees. The small natural lake near the cascina is amazing too.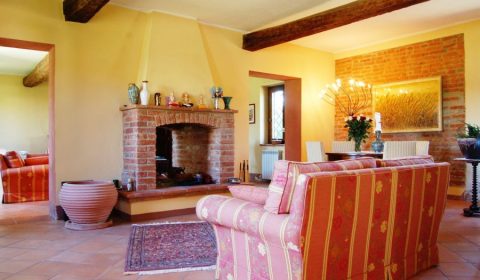 If you go inside Cascina Prefontana, some details catch our attention immediately: the smooth and warm walls shades, spaced by brick and stone inserts out, the elegant American larch wood and handmade cotto floors. At the ground floor, a large living room including a century-old double-faced fireplace and the travertine masonry kitchen stand.
The atmosphere in this cascina is really special and deserves to be lived!
Visit our website: you can discover all the details about Cascina Prefontana and all the amazing real estate proposals of our group.
Related articles: