We propose you an amazing Country House in the province of Ancona, Marche – just twenty kilometres from the famous Riviera Del Conero.
The Country House Hotel, a traditional Marches farmhouse, has been carefully renovated in 2008. It is composed by an apartment with living room and five master bedrooms. Moreover, it is equipped with a reception area, kitchen and three dining rooms, one of which stands in an amazing veranda with wood floor.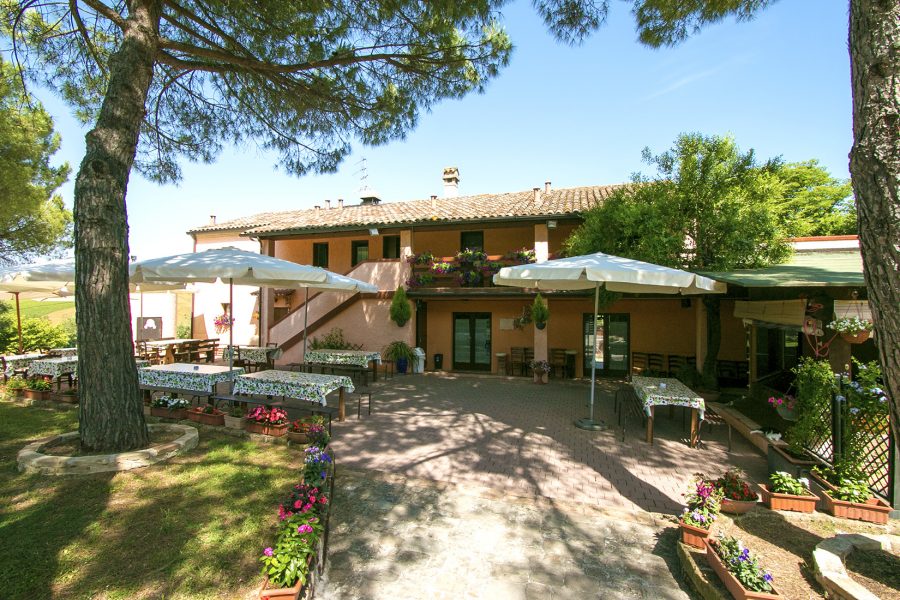 The Country House Hotel (discover the property here) is surrounded by a green garden and 10 hectares of land including an olive grove, vegetable garden and many fruit plants.
The Country House Hotel stands in a coloured and relaxing context, surrounded by the hills of the Marches and not too distant from the main streets. Its location and characteristics make Country House Hotel the ideal property for those who want to live in the countryside and near the seaside, while managing a touristic accommodation as a small B&B, agritourism or holiday home. Here, you will be able to host friends, clients and guests who, thanks to the presence of a stable, would have the possibility to enjoy some relaxing horseback riding.
If you are curious and want to learn more about this property, visit our website or call our head office. The Great Estate professionals will be at your disposal for any further information.