Read this article: you will find out what the Great Estate marketing funnel is and all the benefits it can give you
Innovation and Computerization .. one of the 7 founding values ​​of the Great Estate group….
These are the areas where innovative, timely marketing strategies used by our network are put in place: namely funnel marketing.
Generally speaking, Funnel Marketing (also known as Purchase Funnel, Sales Funnel or Buying Funnel) is a model used to describe and analyze the path taken by the consumer in the process of purchasing a product or service (in jargon "path to purchase").
It is a form of marketing that optimizes the customer's purchasing process through a customer journey designed to accompany the user on his "journey"–a path that the customer takes during the relationship with a company.
Great Estate stands out in their unique approach, using this strategy to provide a specific response to a customer's needs, supporting them at every stage of this process and offering them the best assistance along the way.
It is defined as a "funnel" technique precisely because of its structuring: thanks to the planning of targeted and traced actions, the funnel accompanies the potential client more and more towards a state of awareness of the problem to be solved and of the relative solution, which is offered by our group.
Great Estate has already made this strategy fully operational in relation to selling customers.
I would like to explain to you the advantages that you can get from the Great Estate Network funnel process.
Our professionals have publicized a series of advertisements in Great Estate social channels (in particular Facebook and Instagram) that lead the customer to respond:
–      first to respond to some general questions (survey with multiple choice questions);
–      then, to respond to more specific questions (open-ended questions that end with an invitation to the customer to sell through G.E.).
Overall, this activity allows us to capture all potential customers wishing to sell properties that match the requests of our international buyers.
It is important to underline that, through a computerized system, our back office will simultaneously send the sales customer a series of e-mails dedicated to the services offered by our group and to our working method, the 4 V method (for more information, read this article).

Once the client has read all the informative emails and answered all the questions, he/she will be contacted by our back office to provide information and photos about a property. After that, he/she will be put in contact with one of our consultants:
this way, a new lead will be created for the user who has shown interest in the product/service.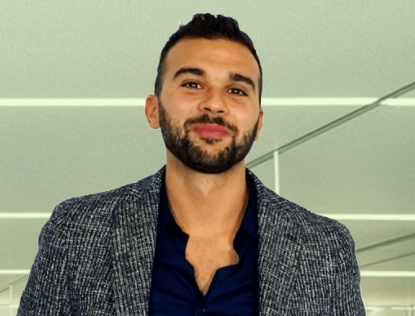 The professional chosen by Great Estate for the organization of this innovative marketing strategy is Andrea Ballato, Marketing Manager specialized in the construction of digital funnels aimed at increasing real estate agency clients.



Together with him, Dr. Virginia Vaccaro and Chiara Rosati, two of the pillars of the Great Estate back office, monitor this strategy on a daily basis.
Stefano Petri, CEO of Great Estate, states:
The staff at Great Estate had a strong desire for an innovative marketing strategy to allow our organization to perform at greater levels and found that in the precious collaboration with one of the industry's best professionals in the construction of real estate funnels.
Do you want to stay up to date on all Great Estate's services and marketing strategies? Follow us on our social channels: