"La Casa Gialla", Latium – Great Estate signed another very important international sale.
November, 28th2017: thanks to the work of the GE real estate consultants Cecilia Torossi – who dealt with the seller – and Suzanne Van Ravenstein – who dealt with the buyer – "La Casa Gialla" has been sold. This is a prestigious villa surrounded by a wood and located in a dominant position on the Del Salto Valley, a few kilometres from Rieti, Latium.
Created as a Nordic mountain estate, "La Casa Gialla" catches your attention for its bright and airy rooms, as well as for its light coloured wood finishing. However, its uniqueness is given by its location, completely immersed into the Reatino Mountains nature. An almost surreal place, on the top of the world. From the large terrace of the villa, a 180° view on the Del Santo Valley opens to you: on the right, the beautiful Del Salto Lake stands while, on the left, the Terminillo and the other Cicolano mountains. Here, thanks to an incredible panoramic view and to some unforgettable sunsets, a meditative, calm and relaxing atmosphere can be breath.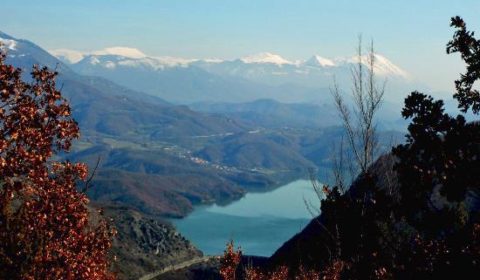 Maybe, this was precisely the reason why, last September, Mr. Jos Huizinga – a hunting lover from Holland – decided to purchase it.
So, we want to congratulate with our real estate consultants who, step by step, supported this international negotiation thanks to which Holland met Malaysia. Indeed, Cecilia managed the vendor – Ms. Jok En Fu, from Malaysia – while Suzanne supported the purchaser – Mr. Jos Huizinga from Holland.
Would you like to discover more about Great Estate and its successes? So, visit our website or browse our Magazine.