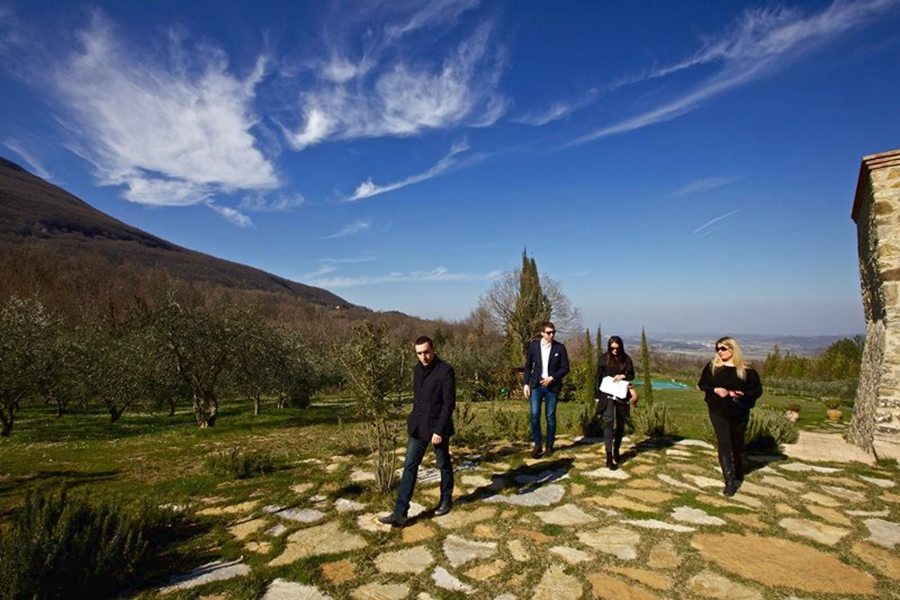 Edited by CA
The Mainstreet Agency,new partner of  Great Estate-Chesterton Real Estate Group
Recently, the Great Estate & Chesterton real estate group has partnered up with Aleksandra Pandurova, the International Market Head of the Russian agency Mainstreet. The contact was made through the portal www.greatestate.it, when she asked to establish a possible collaboration having seen the recent agency work on properties in Italy, as well as developments in France and Cyprus. Mainstreet has focused on Italy as a result of client requests and the level of Russian interest in Italy.
This was followed by meetings with Natalia Kazmina and Yaroslav Popov from the Russian Desk of Great Estate and Chesterton Real Estate Group, along with Roberto Biggera from the International Sales Department. He selected a number of different properties to view, to give a better understanding of the types of properties available.
"As we advertise on so many portals the majority of contacts come from collaboration and friendship with one of the leading caterers in Russia. The agency does a lot of publicity within its restaurants and catalogs and this then creates substantial demand"
And Yaroslav Popov, talking about the methods used by the Russians, added that:
"For a couple of years they have started to work in other areas in addition to sales and rents, noting that many clients following their stay and after a certain period of time then ask for comparative information"
As always, the strengths and values of the Great Estate & Chesterton real estate group stand out: their professionalism client services available and their property management system.