Stefano Petri tells us about the reasons which brought Great Estate to the sale of a prestigious castle in Umbria, April 2018.
September, 2017: the negotiation for the sale of an amazing castle in Umbria was closed. April, 2018: the signing of the final deed of sale (read here our article) took place. Which were the reasons and elements that allowed the Group to reach this further success?
As Stefano Petri, the GE CEO, says:
Great Estate has proved, in a very short time, an undeniable and absolute professionalism for:
The creation of a detailed purchase offer;
The quick development, by the GE internal land registry searcher, of the property title search;
Roberto Biggera's support during the writing of the proposal and, more in general, the approach to the clients;
My simultaneous support regarding both the approach to the clients and the solution of different technical, urbanistic, fiscal and legal matters of the property.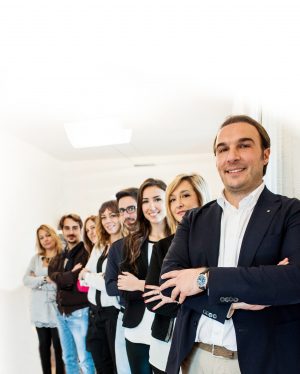 So, we can affirm that Buonavita, Biggera and I were able to solve some specific and complex problems related to the property in a very short time. This allowed us to organize the first and concrete meeting, to which participated both the parties and all the professionals and specialists involved into the negotiation. Everyone agreed with enthusiasm, easily finding so an agreement.
Here, everyone admited the important work done by Great Estate and identified the agency as the best real estate structure for the sales and purchases of prestigious properties. So, I would like to underline that, once again, the incredible teamwork, together with the single one, is fundamental to reach the objective.
Another important goal signed Great Estate made possible by a so professional, cohesive and competent Group.
Read also: