Last August, 9th, thanks to the cooperation between Great Estate and its partner agency "Le Case Sul Lago", "Podere San Sebastiano" has been sold to some Dutch clients. Today, we are going to propose you the interview with Mrs. Susana Ríos Tapia, the property ex-owner.
Hi, I am Susana Ríos Tapia. I was born in Cochabamba, Bolivia. I came to Italy approximately 40 years ago: I completely fell in love with it, but also with an Italian with who I got married and had two gorgeous children.
We both were amazed by Umbria and its beauty: art cities, hamlets, the Trasimeno Lake, amazing countryside and people.
This is why we decided to finally purchase and then renovate "Ceres" ("Podere San Sebastiano"), a property located near Panicale, in the Trasimeno area.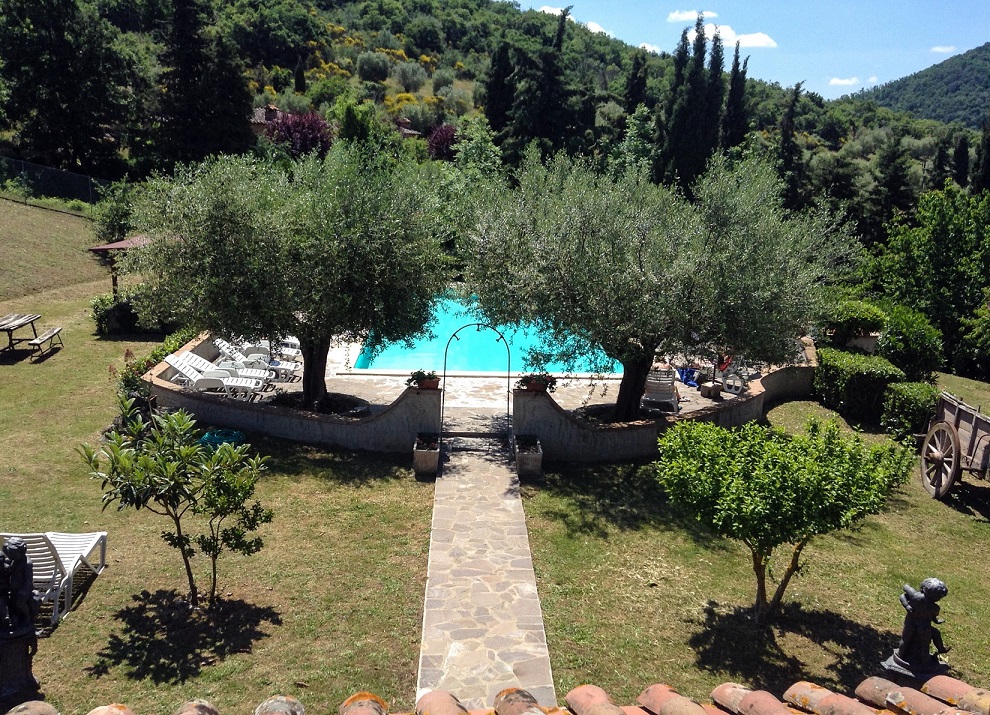 During the renovation works, we decided to maintain all the traditional materials. Moreover, we furnished the property by following a perfect Umbrian style. Finally, we created an artificial lake, a swimming pool, an orchard and planted some amazing cypresses as well. We have maintained the amazing olive grove too.
During the first years, we used "Ceres" as our family home. Then, we decided to transform it into a touristic accommodation (discover the property here).
I would like to underline that my family and I were among the first creating an agritourism in this area: indeed, at that time, there were no many structures like this. For this reason, our touristic accommodation represented real news. We hosted many guests coming from all over the world. Those people, during the years, have also become our friends… a very beautiful experience.
However, after having lost my husband, – and with regret – I decided to sell "Ceres": indeed, after that happening, I started to spend more time in my country, being so no more able to constantly manage the business first-hand.
So, the decision of selling the property and my meeting with Giacomo Migni in Panicale.
He proved me to be a very professional and patient person. Moreover, considering the difficulty of the whole selling process – it took about 4 years –, Giacomo was really great support to me.
Personally, I think he is a real professional and I would recommend him to everyone who wants to purchase or sell a property in Italy. Naturally, in addition to him and his agency, "Le Case Sul Lago", I would also recommend the whole Great Estate Group as well.
To conclude, so, I want to underline that we immediately created a great relationship with the people who purchased my home: indeed, they really love "Ceres".
I am glad to have had the possibility to leave a so special place to me to some people who deeply appreciate it as well.
Susana Ríos Tapia
Read also: