We met Fabrizio Bocci, the Dream Tuscany CEO. His agency is, together with Great Estate, Rolling Hills and Mr. Nicola Turchetti, joining the new Val D'Orcia Group.
Hi Fabrizio. Would you like to tell us quickly which were and are your professional experiences in the Real Estate field?
I have started this job in 1994: a beautiful and hard training with great satisfactions and failures/teachings that allowed me to specialize myself in the purchase and sale of historical centres properties, country homes, farms and wine-producing farms.
A detail: I have never truly calculate the "real figures" I realized during my career, but I can affirm to have closed something like 490 negotiations, for a total amount of about 134.000.000,00 €. Surely, this is an interesting data, but I believe also I could do better. In this moment and precisely thanks to my Val D'Orcia Group participation, I think to have another very important opportunity to learn and to finally materialize my aspiration: the creation of a qualified group from a technical, commercial and motivational point of view.
We know that, for many years now, you are collaborating with the group led by Stefano Petri, the Great Estate Immobiliare. How did this partnership started and developed?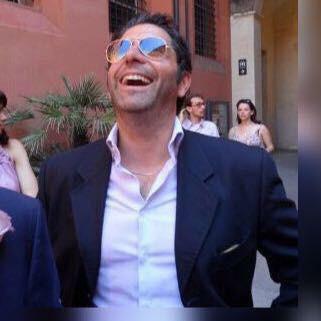 I met Stefano Petri and started collaborating with him many years ago. In addition to the strong friendship between us, Val D'Orcia Group represents our first serious and surely profitable collaboration: personally, I believe we are organizing a team which unites important professional skills and a structure which, to today, represents, in terms of exposure and business development, the best in Italy.
Regarding Nicola Turchetti, your colleague, and the professionals of Rolling Hills, when did you met and in which occasion have you already collaborated?
Talking about Nicola Turchetti, we have been knowing each other since about ten years but, to today, we have never closed any negotiation together while, instead, I have recently share a negotiation and some property visits with Rolling Hills, having so the possibility to appreciate their professionalism, helpfulness and fairness during the entire process and, above all, by sharing a common vision regarding the buyers managing.
Let's now talk about the Val D'Orcia Group project. Would you like to tell us something about it?
As I have already said, I consider it a very interesting and exciting project which will offer me the possibility to work and compare myself with new colleagues who are extremely prepared in the managing of the clients and, above all, correct and in line with my mentality. Then, we do not have to forget Great Estate that, with its great advertisement support, will give the help needed to the whole organization. I am convinced that, in addition to the application of the GE working methodology, the fact of creating a new collaboration among some high professionals may be a comparison and reflection point for Great Estate too.
I am both very curious and motivated to start: the objective is to improve the results of all the agencies and I believe that, with the entering of even more competitive properties and thanks to the knowledge and experience of the professionals who manage the vendors, as well as The Best Price system and the perfect managing of the buyers, we will able to rich positive results.
Why did you choose to take part to this new project? Which will be your specific tasks?
First and foremost, the reason was the possibility to start a serious collaboration with Great Estate and, above all, the opportunity to have people as Alberto and Jacopo in the Group. Personally, I will deal with the vendors and, more in general, with the sale and purchase of farm business.
In your opinion, why an international client who wants to purchase a prestigious property should choose this new team?
Surely because of the fairness and professionalism proved by all the agencies in the managing of the clients and negotiations. Indeed, the protagonists of the Val D'Orcia Group who manage the buyers demonstrate, on the basis of the operated clients total amount, a negotiation closing average of 25-40%.
Not bad, I'd say!
Thank you Fabrizio!
Stay tuned to follow our Magazine and reading the interviews to all the other Val D'Orcia Group protagonists.