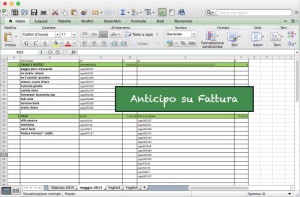 The cost of using the advance invoice facility can vary depending on the interest rate and the transaction commission charged by the bank in question.
The cost of the advance invoice is generally influenced by the interest rate on draw downs and the commissions of the bank in question.
With regards to rates when we request the advance invoice facility we have to consider the possibility of receiving less interest than you would with traditional forms of bank lending (with respect to cash orders the advance invoice is characterized by lower liquidity).
Operational costs will also be influenced by bank commission charges. Usually banks charge a commission for each stage in the processing cycle such as presentation and discharge. These individual commissions, while small, can form a significant percentage where the invoices are for a small amount.
Edited by Angela Cocca and translated by Tanya Starrett