Are you going to renovate your farmhouse or villa, but you have not decided the floors yet? Let's discover the parquet.
Warming, elegant and fashionable, parquet is an appreciated and used material for our floors. Traditionally put into the bedrooms, interior designers are actually using it to furnish every area of the house, both inside and outside. If you are renovating your farmhouse and thinking about this material, choose it carefully, because there are many kinds.
The classic and most used for the floors is the solid wood one, which can be also find in the rough. Then, there is the supported parquet, which usually includes a noble wood layer supported by a "poor-wood" one, or different layers of the same materials. It is a little more cheap, but less elegant. It can be pre-finished too; in this case, it needs just the laying. The laminated parquet is the cheapest. It is composed of an upper level made with a coloured plastic. If, at the beginning, this kind of parquet can seem the right one to avoid possible budget problems, it is necessary to consider that its duration is shorter than the parquet one. Indeed, by making a proportion among the costs and the product duration, this is the most inexpensive. Moreover, plastic does not offer the same sensations of the wood.
As mentioned before, parquet has an interesting use outdoor too: terraces, gardens, walls or swimming pools. A way to make your home unique, refined and, in the meantime, very welcoming.
Among the different GE real estate proposals, here there are two incredible examples of parquet usage:
Villa Chimenti in Porto Ercole, Argentario Coast, Tuscany: a beautiful home overlooking the sea, with a large terrace from which you can admire the Cala Galera port and the 3 Forti. With a modern style and bright colours, Villa Chimenti has a very interesting character. For instance: the rooms floors have been created by using a particular grey-black parquet (read here the property tab).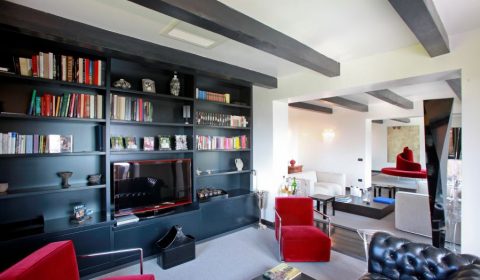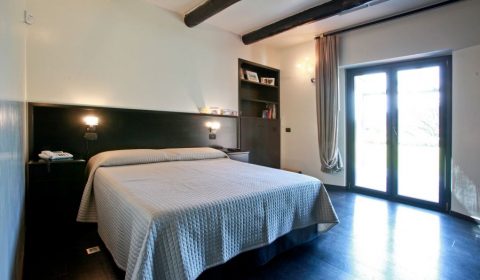 Another example is the charming "Antico Casale Sul Lago Di Corbara", near Orvieto, Umbria. An ancient home surrounded by nature and history, right on the shores of the Corbara Lake (read here the property tab). It is composed of large rooms, amazing ceilings, some wood beams, cotto tiles and arches. The library, with its original smoothed and polished stone floor, is suggestive. Bedrooms, in addition to their original stone walls, present a rough parquet too.
Discover these and all the other GE beautiful properties proposed for sale in our website.