A suggestive farmhouse in the province of Terni, in which rooms and details remind of the past while nature shows itself in all its charm.
The charming rooms and the details make the difference in "Casale a Pian Di Scale", magical residence located in Umbria, in the province of Terni.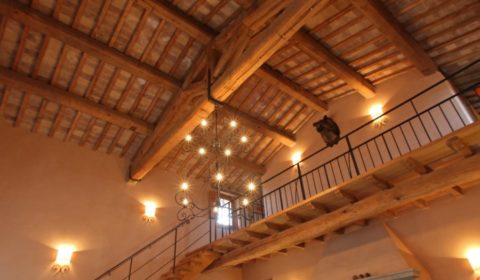 On the first floor of this splendid mansion we find an evocative living room with very high ceilings: more than five metres high! This marvellous room is connected to a very unique dining room with a loft area.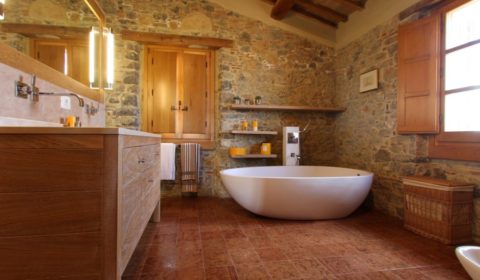 Still on the first floor, we get charmed by a characteristic bathroom, thanks to its interesting and modern design bath tube.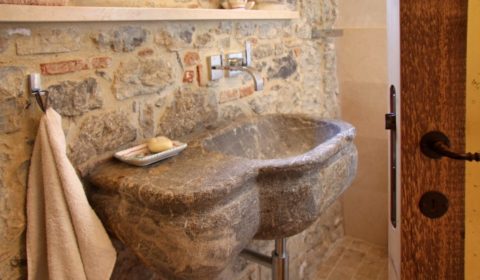 At ground floor there's a detail that fascinates us: a small marble sink bought by the owners of "Casale a Pian di Scale" from an antiquarian, and the stones from the pavement of the terrace, which are the same found on the San Francesco Cathedral square in Assisi.
The pure nature, somehow picturesque, fills the eyes with wonder. In the garden, above the splendid swimming pool, we can enjoy a charming panoramic terrace, with two majestic marble statues of lions, as thought to protect and supervise the mansion. These statues were bought in Netherlands and then moved to Italy.
"Casale a Pian di Scale" is the perfect property for those who want to live in a prestigious recently restored residence, immersed in an untouched nature in the green Umbria.
To discover more about this splendid farmhouse and all of our luxury properties, visit our website greatestate.it or contact our head office.