In March 2023, the sale of Pian Di Scale was made official, a wonderful property nestled in the Umbrian hills of Parrano. The video interview with the new owners, Joaquin and Bo.
Commitment, teamwork and great professionalism.
It is with these words that Joaquin and Bo, the new owners of the extraordinary country house known as Pian Di Scale, describe our group.
Words that fill us with pride.
This couple of international clients had long held the dream of purchasing a large house in Europe, where all their friends and family could gather and be together.
Thanks to Great Estate, their wish has become a wonderful reality and has a name: Pian Di Scale, an exclusive property immersed in a magnificent garden with swimming pool offering an extraordinary view, located between the hills of Montegabbione and Parrano, in Umbria.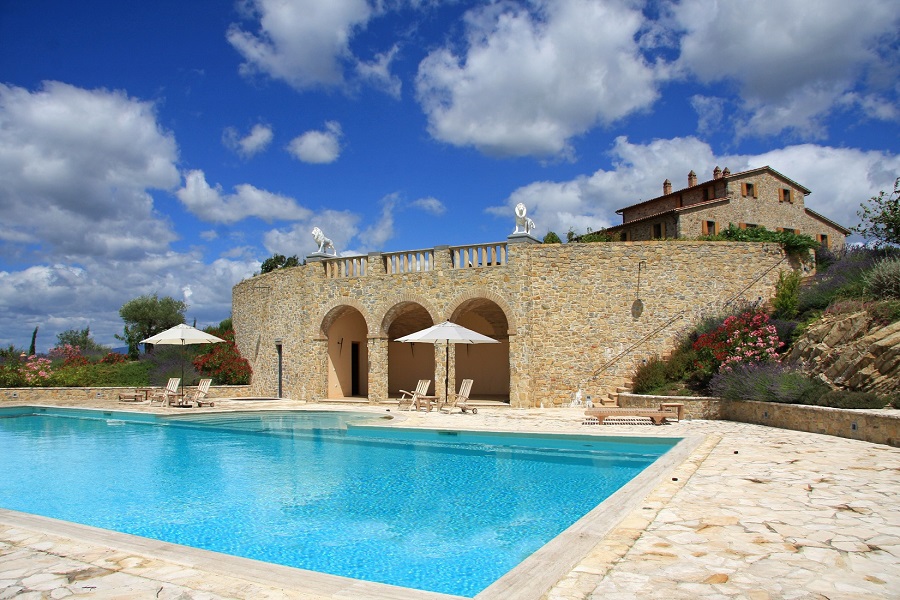 Roberto Biggera, trusted advisor of Joaquin and Bo, Stefano Petri, CEO of Great Estate, Lawyer Marrangoni and Architect Terziani played a fundamental role in the success of the sale of Pian Di Scale, "managing to transform something that could have been very complicated into something very simple", quoting the words of our clients.
Joaquin and Bo welcomed us in their splendid Umbrian property to share with us their experience with Great Estate, which they themselves described as "extraordinary."
The video interview: