An elegant, bright residence surrounded by nature that can offer incredible views of the Orvieto countryside: welcome to "Tenuta Pietraluce".
"Tenuta Pietraluce" is located about 10 kilometers from the city of Orvieto. It is a mansion of about 330 square meters, carefully renovated, with a panoramic swimming pool and a splendid view of the cliff and its countryside, surrounded by over 25 hectares of land with a vineyard in production and an olive grove.
Beige, light gray and ivory: this is the palette of colors that distinguish this splendid property, in which stone and wood interact with each other, blending contemporary living with the suggestions of the countryside.
The fulcrum of the farmhouse is undoubtedly its open space kitchen, not only for its size, but also for it being an open environment suited to conviviality.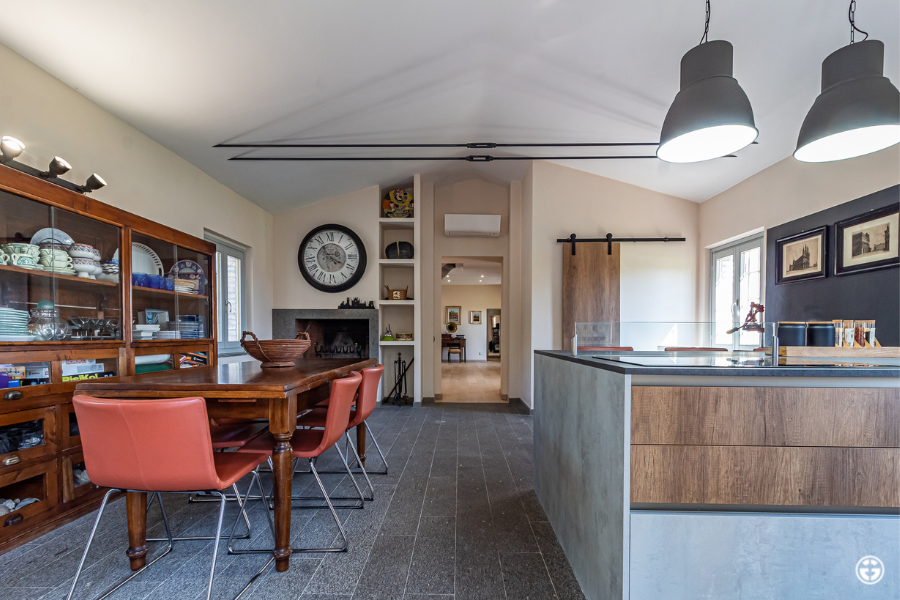 In a typical industrial style, this property stands out for special details such as the gray stone floor, the comfortable wood-burning fireplace and the work area, formed by a block in which we also find the induction hob.
The kitchen leads to both the garden and the living room. The latter, modern and bright, is enriched by a design element: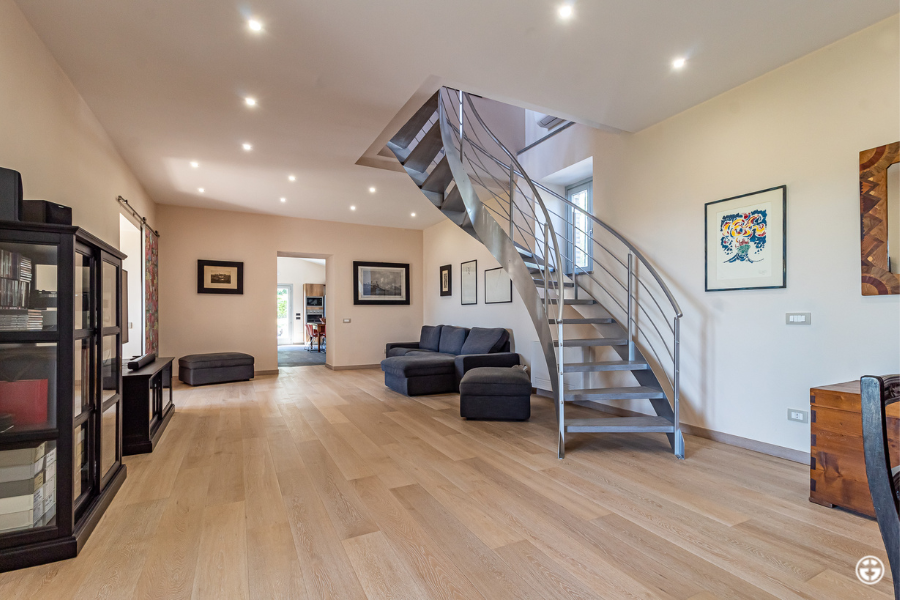 The eye catching steel staircase that leads to the upper floor and which, wrapping harmoniously, offers intense reflections of light throughout the day.
The ground floor of "Tenuta Pietraluce" also offers two double bedrooms, one of which includes a wood-burning fireplace, and two bathrooms: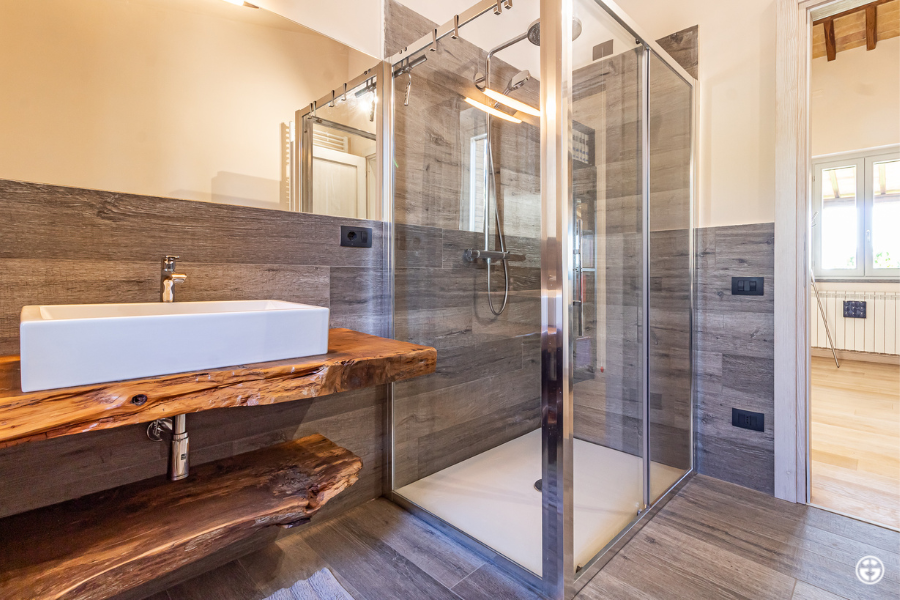 in one of these, the sink is placed on a block of inlaid wood.
Going up to the second floor of the farmhouse, you will find in addition to a bathroom with shower, two large double bedrooms, one with a magnificent panoramic terrace that offers a suggestive view of the countryside surrounding the property.
Light and stone in perfect harmony with nature are the protagonists of this property located near Orvieto, perfect if you want a main residence with unmistakable elegance, or a fantastic home where you can spend unforgettable moments of relaxation.
Were you fascinated by "Tenuta Pietraluce?"
Seize this opportunity and contact us for more information.