Let's discover an ancient cascina dating back to 18th century and surrounded by the Alto Monferrato hills in Piedmont.
If you are looking for a property in a very fascinating environment, Cascina Olmo is exactly what you need. The territory we are looking at is almost magical, of an extraordinary beauty, in which the colours change together with the seasons. This is Alto Monferrato.
This area, a land between Piedmont hills and the Ligurian sea, is perfect for those who likes nature and culture, as well as for who loves to eat or to drink.
Here, kept among velvety hills, we find Cascina Olmo: an ancient building of this area, dating back to 18th century and accurately renovated. Cascina Olmo is surrounded by a very rich and coloured flora, among bright brooms, liquidambars, varieties of fruit trees (apple, apricot, chestnut, fig, hazelnut and cherry trees), as well as some sycamores and silver maples.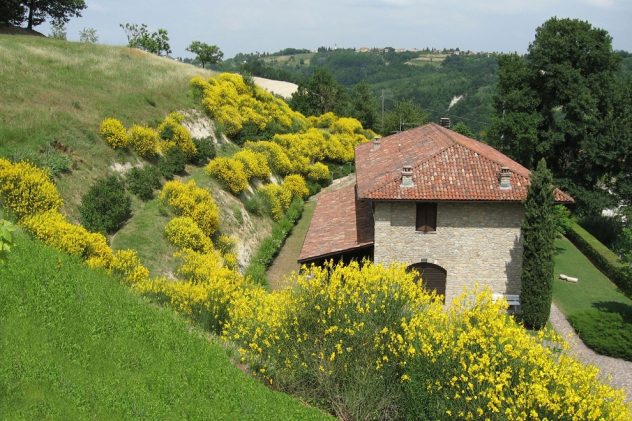 Cascina Olmo is entirely realized with local stone. We can discover it both in the outdoor coatings and in several internal walls of the house, together with ancient bricks. The same materials are in the ceilings, characterized by particular and original small vaults.
On the first floor, there is a roomy loggia that gives us a unique view: the enchanting colourful Montferrat hills, dominated by yellow and green colours during spring and summer, red and brown shades in autumn and by the brilliance of the white in the winter.
Furthermore, from Cascina Olmo you can easily reach the beautiful Acquiterme old town, with its well-known hot springs that will satisfy your need to relax, in the spirit of wellness!
Cascina Olmo: discover this amazing property and all the other Great Estate proposals in Piedmont visiting our website greatestate.it