Where the areas of Montferrat and Langhe meet, it is possible to see an ancient Cascina, dated back to '900, which dominates the surrounding hills: "Cascina Svizzera".
In a sunny position, located on the soft hills of the Langhe and Montferrat areas, "Cascina Svizzera" stands. It is a typical Piedmont cascina, dated back to the early '900, brought back to its original charm through an accurate and recent renovation work.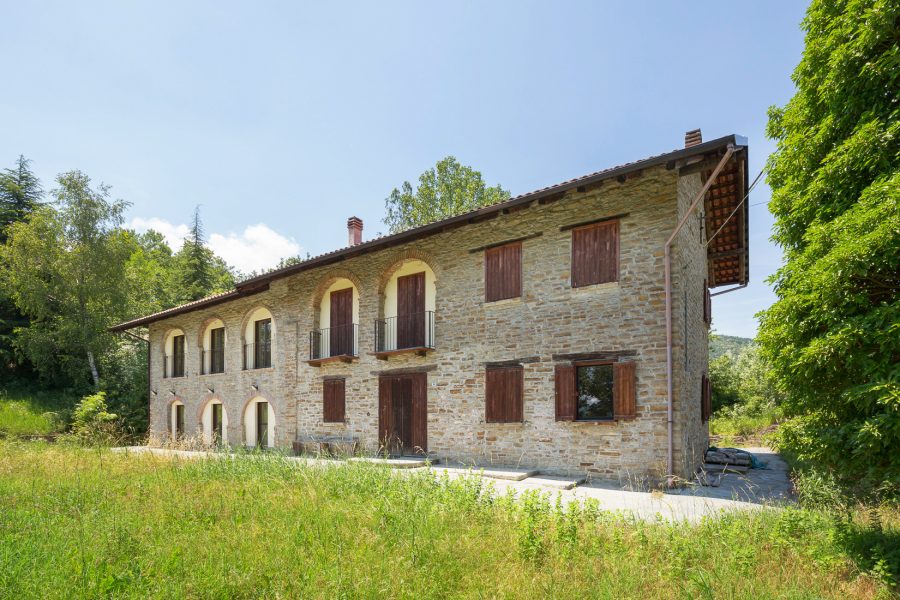 In addition to its structural and architectonical characteristics, the most impressive aspect of this property is precisely its location: being on a dominant position respect the valley around, "Cascina Svizzera" offers us important moments of relax and beautiful views on the surrounding territory and nature.
We find ourselves in one of the so called UNESCO World Heritage areas: the Langhe and the Montferrat (find our related article at the bottom).
In particular, Monastero Bormida stands only a few kilometres away from "Cascina Svizzera". It is an ancient and fascinating town, established by the Benedictine monks in 1000 as Aleramo, the marquise of Montferrat, asked to do in order to plough and plant the lands destroyed by the Saracens. Abandoned by the monks in 1393, the town, during the years, was owned by families as Del Carretto, Della Rovere and Savoia.
In the middle of Monastero Bormida, its medieval castle stands out. This fortress is composed by one hundred rooms, embellished with mosaic floors and fresco vaults. Having being the core of the public life of the town, this property is part of the southern Piedmont "Castelli Aperti".
Rich of small alleys, once the core of the commercial life of the town and now almost unhabituated, Monastero Bormida, every week, hosts the most important market of the Langa Astigiana.
For this reason, the decision of buying "Cascina Svizzera" is not only about the opportunity of living in a fascinating home, but also of knowing and enjoying everything that this marvellous territory can offer. History, art, architecture and…wine and foods: polenta, bagna cauda and Robiola di Roccaverano, as well as D.o.c.g. wines like the Moscato d'Asti, are just a few example of it.
This property has been successfully sold.
To find out the final sale value or search for other similar properties, please contact us, we will be happy to help.
Related articles: