Born in Apulia, grown up in Milan, a resident of the world, she arrived in Tuscany with her Logica Immobiliare to come back to her origins with the Project Great Estate Partners.
Gina Guglielmi represents the Great Estate with all her bursting energy, but above all, with her passion for this job.
Good evening Mrs. Gina. Could you tell us about your professional activity?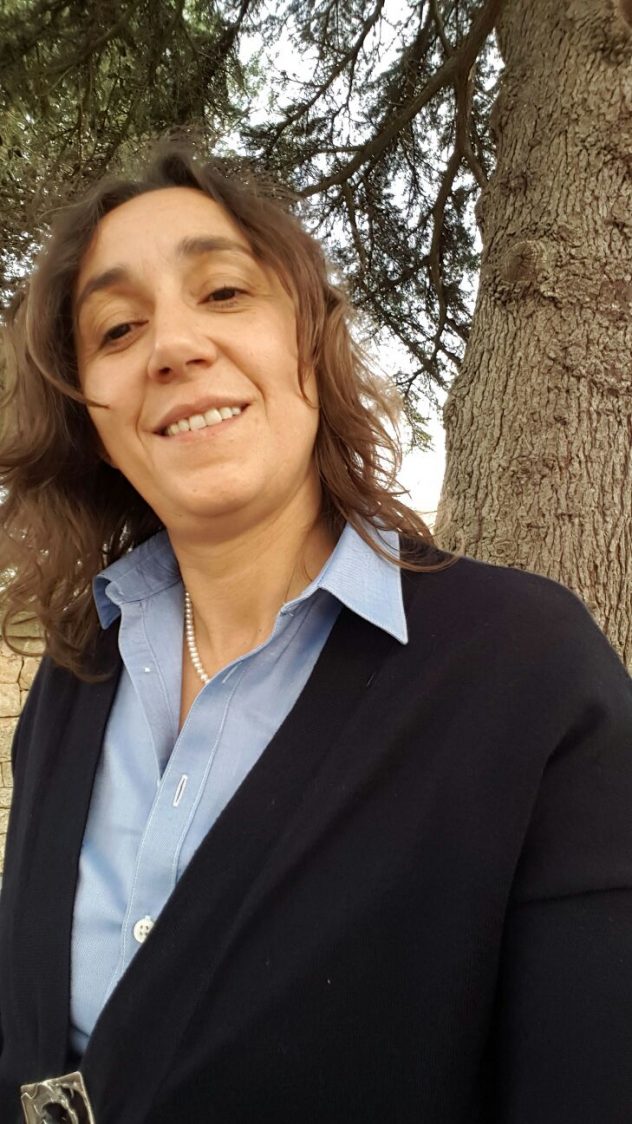 Good evening. I was born in Apulia, but when I was little we transferred to Milan where I studied.
I travelled a lot in my life: North America, Venezuela, Australia, seven years in Spain, two in Germany. I am working as a real estate agent for nine-ten years in Tuscany, for Logica Immobiliare, the real estate agency in Chianciano Terme.
Having lived many years in Rome, I left it for family reasons: an "induced" choice in all its sense.
In fact, before to dedicate my life to real estate world, tourism was my professional activity: for many years, I worked for two international companies as a head of timeshare owners' management.
I can say that my professional life was always connected to "the sale": while studying, I was involved in the sale of wine, advertisement; later, I dealt with the management of timeshare and then came to the real estate world.
In every occasion, in every professional experience I put a part of my heart: I love my work and I really like the things I do every day.
Where do you work now?
As I have already mentioned, I organized the real estate activity of Logica Immobiliare, in Chianciano Terme: I tried to make it as close as possible to my personal style.
Every day, I with my colleagues take care about our clients.
How did you come to know Great Estate?
I came to know Stefano Petri, the CEO of the Group, when Great Estate did not exist yet, and he had a small office in Piazze.
We were competitors, but we have always had a lot of respect to each other.
I have to admit the great entrepreneurial skills of Stefano: he managed to create a really powerful group.
How long did you work with the Great Estate Network?
Logica Immobiliare collaborate with Great Estate for a long time, even before becoming a partner of the Network.
The project of Apulia is quite new, it was born from the idea of Stefano, with whom I connected by a great relationship of professional mutual esteem.
Moreover, the area of Tuscany started to become a little bit "tight" personally for me.
I have always loved travelling, dynamic and everything new.
I hope to bring to Apulia, the land of my origin, and to the territory of Lecce the brand Great Estate as well as a part of myself.
What type of the properties would you like to expand with Great Estate in Apulia?
On this point, we have very clear ideas: the exclusively luxury property.
We are at the begging phase now: the main object in Apulia, at this moment, is to do marketing.
We will obtain the results only if we do the good job.
What impressions do you have about the Group?
Passion and professionalism – these are my first impressions; I have seen in Stefano "the passion for his work and not only for numbers".
Behind the will to expand and to increase the profits, there is always an idea to believe in, a project to be carried out. Nowadays, this aspect should not be underestimated.
As for you, what are the advantages of this partnership?
To present a new project on a new territory with a structure like Great Estate behind is definitely more effective than to try like a single autonomous agent: of course, I do my best in a concrete way, but the visibility offered by Great Estate makes a huge difference.
Are there any aspects to improve? If yes, what are they?
Honestly speaking, I cannot do this kind of considerations yet: ones acquired a sufficiently large amount of new properties in collaboration, then we can talk about that.
However, one aspect of which I can give my personal opinion is our IT management platform: the "old" one was too complicated and took much time to proceed with the loading of the listings.
I'm glad that very soon we will be able to use The Best Price, a new, very modern system.
We know that recently you have closed one sale with Great Estate after one year of collaboration. What type of property and what type of client are we talking about?
I am extremely glad with this sale. The support of Great Estate was quite satisfying but I believe that the role of the Group is more important at the acquisition phase, rather than during the sale when a "personal" factor plays the main role.
The property we sold with Great Estate is really beautiful! The clients were Iranian.
It was difficult to agree with the owners on the value of their property, but in the end, we reached a compromise.