Ilaria Peparaio, consultant of the Great Estate office in Città Della Pieve, explains how the new service that the group offers to its clients was born: Home Staging
Good morning Ilaria, would you like to share with us what Home Staging is?
It is the art of enhancing a real estate property, improving its image quickly and at low cost, to enhance its merits while minimizing its defects. Technically it is a marketing strategy that can sometimes take the form of a very limited intervention of cleaning and rearranging the existing look, while in others also in a partial transformation of the space: possible layout changes, moving walls, renovation of bathrooms, kitchens etc.
Why did you decide to dedicate yourself to this activity?
The idea of this service was born from professional needs and personal circumstances.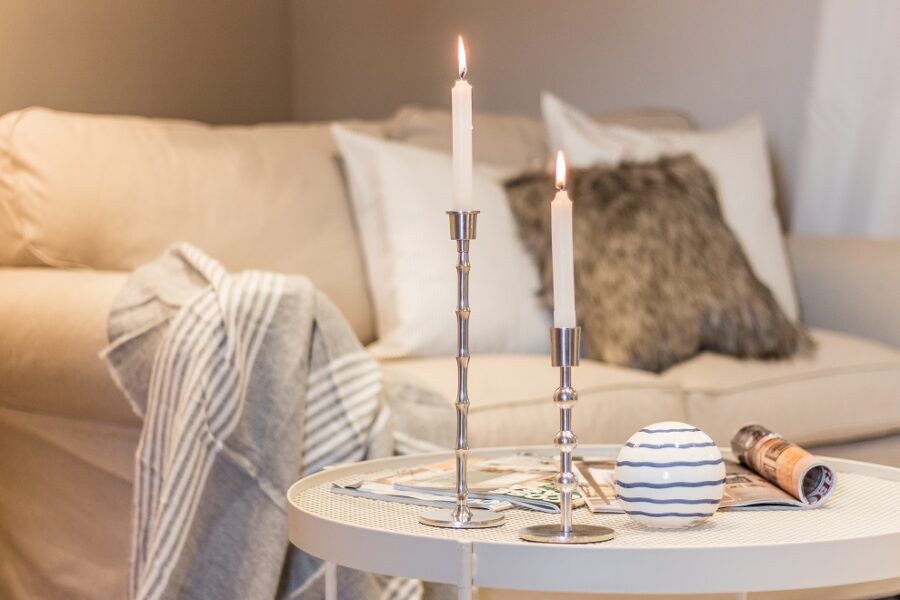 In the last few years of my professional activity, I understood how necessary it was to present acquired properties to potential purchasing clients in a more captivating way. In fact, I have often found myself faced with prestigious properties, with great potential, but without an image that would give them due credit. And, as you know, the first impression is usually the one that counts the most. This is how my artistic training, combined with my innate vocation for all that is beautiful and pleasant, to see and experience, led me to this new adventure. But not only this…
Some time ago, I purchased my current home at a price lower than the market value and having a "trained" eye I saw its potential, I imagined it clean and personalized and I transformed it. Since then, Ive thought about doing the same thing for our clients.
How does Home Staging intervention take place?
Home Staging operates with non-structural interventions, i.e. with design and preparation actions, tailor-made based on the target of possible buyers, to ensure that the property stands out in the wide panorama of offers on the real estate market.
In detail, the Home Staging intervention is developed through these steps:
Evaluation visit
Development of the intervention project
Temporary set-up of the property
Professional photo shoot
The "staged" property is now ready to be put on the market.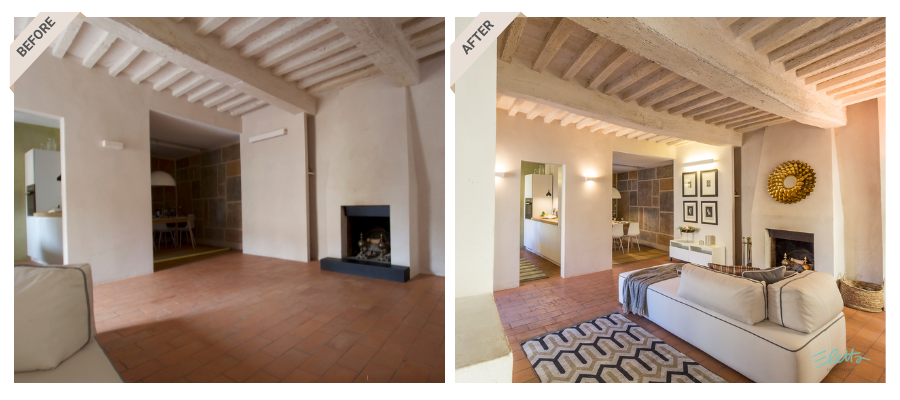 After an initial and necessary evaluation phase, to understand the extent of the intervention based on the owner's expectations and objectives, we move on to what is the heart of home staging. They range from small and new accessories to add to the furnishings of the home, chosen with taste and after careful selection, to furniture and objects, already present in some rooms of the building but to be repositioned, so as to create a real "home relooking." In some cases, you can even recover old objects stored in the attic, unique pieces that you are particularly fond of, but which are no longer functional: these are the winning strategies of home staging.
All this is necessary in order to be able to sell properties at the right market value, without depreciation due to an unattractive image.
Ilaria, why does Home Staging work?
First of all, it responds to the request for "the most beautiful houses", as it intervenes on their presentation through targeted installations rich in emotional details.
Furthermore, it offers a professional photographic service which, within the various real estate portals, is able to capture the attention of potential buyers: in fact, no less than 77% of home buyers first turn to the internet, where it is up to the images of the properties to speak.
Home Staging is today the main vehicle for real estate sales and promotion.
What is the investment to be made for a Home Staging intervention?
A few non-structural and temporary interventions are enough to change the face of a house and make potential buyers fall in love with it. The relative costs vary according to the state of the property and its square footage: generally they range from 1% to a maximum of 2.5% of the sale price.
Home Staging is not the cost but the solution, because it allows you to speed up sales times and reduce the average discount on the initial price, thus allowing a rapid economic return.
To conclude Ilaria, what are the benefits and added value of Home Staging?
The added value represented by a good image of the real estate property generates a virtuous circle, in which the property that best presents itself stands out from its competitors, receives more visits on the portals and consequently, more requests for appointments, and therefore more likely to be sold, sooner and better.
The results speak for themselves!
Would you also like to speed up the sale of your property with Home Staging?
Consult our website or contact our main office
READ ALSO: