Barbara Medici, international consultant and professional Home Stager, reveals 7 valuable tips to make the most of your home and create a lasting first impression, which is essential during site inspections and virtual visits.
When presenting a prestigious property on the market, the aim is to create a good first impression, to ensure that those who see the house, even in photos or videos and virtual visits, immediately perceive its essence and strengths.
We asked Barbara Medici, manager of the Great Estate office in Orvieto, international consultant and professional home stager, for advice to give you 7 easy and practical tips to create a positive first impression and make the most of your home.
1. Less is more
The less, the better!
It's essential that the house appears tidy and spacious, using the decluttering technique which consists of lightening the rooms by eliminating excess furniture, objects and accessories. This practice also serves to make it easier to move from one area to another, by moving any obstacles, so as to make the environment more open and livable. In a nutshell, it is necessary to make space and order, so that the rooms don't appear smaller than they are.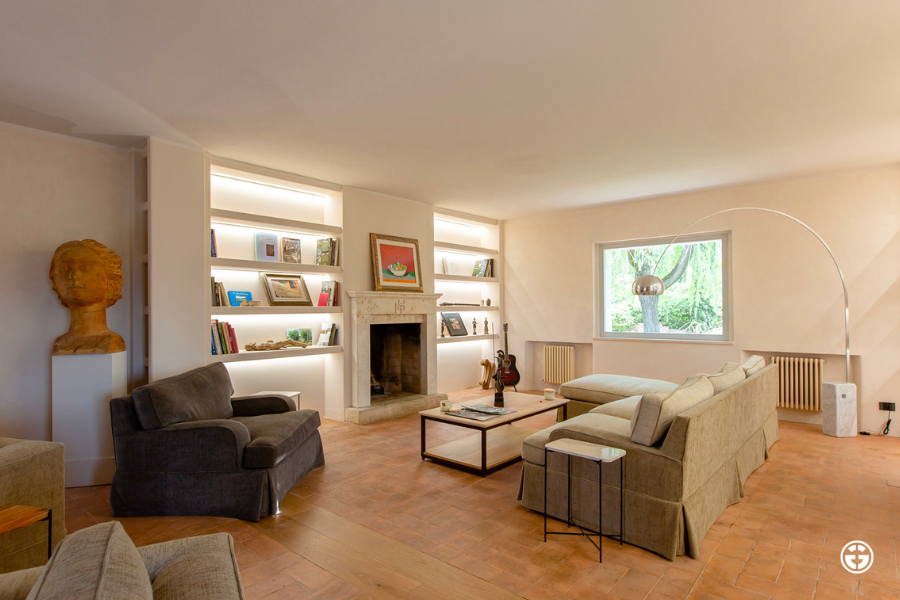 2. It's a matter of…mix!
Valuing a home and making it desirable is often just a matter of balance.
In the spirit of "less is more", the right balance can be found, for example, in a country farmhouse or a prestigious residence where the skilful mix of furnishings from different eras instantly creates eclectic, inviting and engaging environments. Vintage objects, even with renewed colors, can find space next to furniture with contemporary shapes, to create a "calibrated dissonance." The mix&max trend is very popular because it helps break up the monotony, giving the right amount of character.
3. Points of light
Light influences our life and affects its quality, it is a source of well-being and energy.
Ideally you want to have warm and uniform lighting in the house, with diffused points to enhance a certain architectural detail, an environment or an important object. Yes to floor and table lamps in the right places! The current trend is to have lamps as protagonists, perhaps with oversized dimensions or asymmetrical shapes.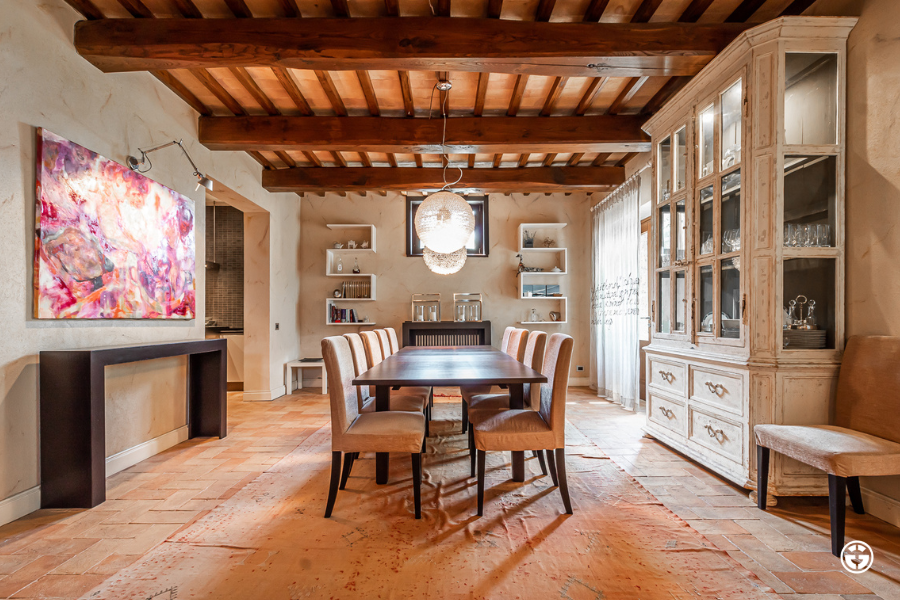 4. Sinuous lines
Many country houses already have the main element in them when it comes to sinuous and enveloping lines: the arch. To be enhanced with a pictorial frame or terracotta bricks, often taken from the shape of the windows, the curve of the arch leads towards an atmosphere in which harmony reigns. The suggestion is to combine furniture and accessories with an organic silhouette, such as round sofas, tulip-shaped chairs, oval tables and mirrors. And if there are niches in the house, these are the ideal places to put them, "framing" them, works of art and collections.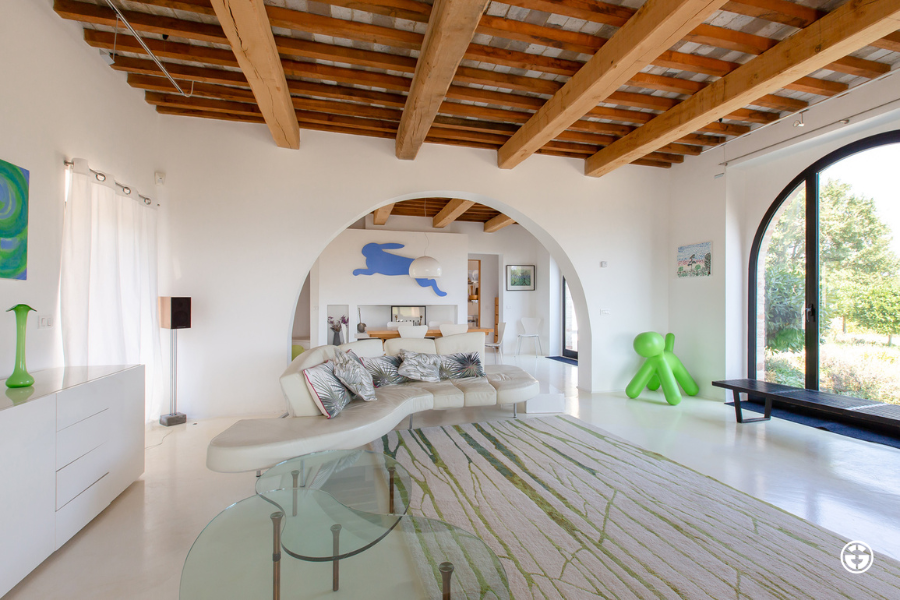 5. A home inspired by nature
An already consolidated trend that continues to strengthen. The addition of green elements inside a prestigious home, ideally located in a splendid countryside landscape, instantly generates the concept of well-being and fits in perfectly with the external environment. Plants yes, but also botanical-themed prints, natural colours for furnishing textiles and then stones, even as artistic creations.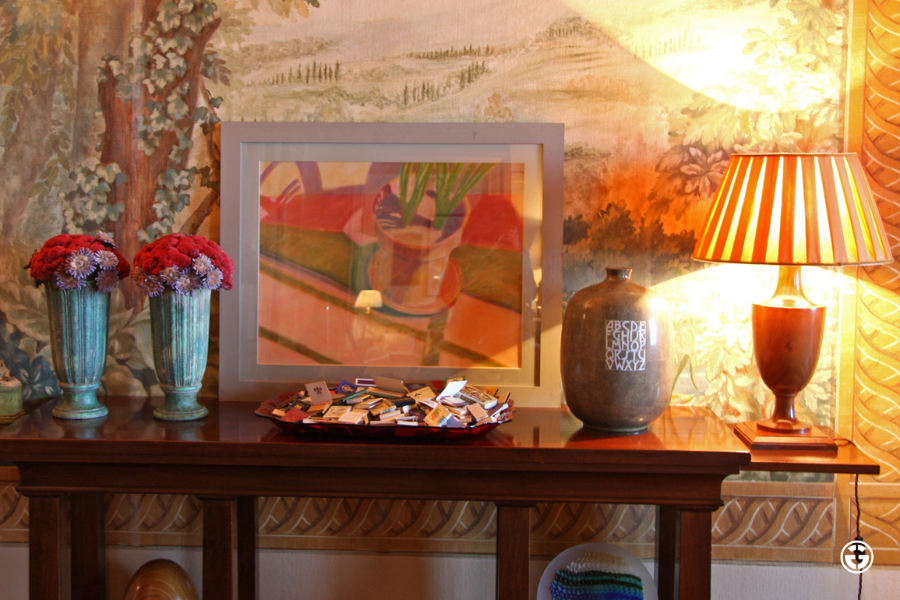 6. Colors & Emotions
The protagonist of 2023 is the colour lavender, in a particular version.
According to trend forecasting company WGSN, digital lavender will be the colour of the year. It is a very soft pastel purple shade that invites calm and increases well-being by offering a sense of stability and balance. It can be the right colour to enhance a wall. Always in the "cosy" style, you can also opt for soft pastel colours such as sage green, mauve, greige or sugar paper.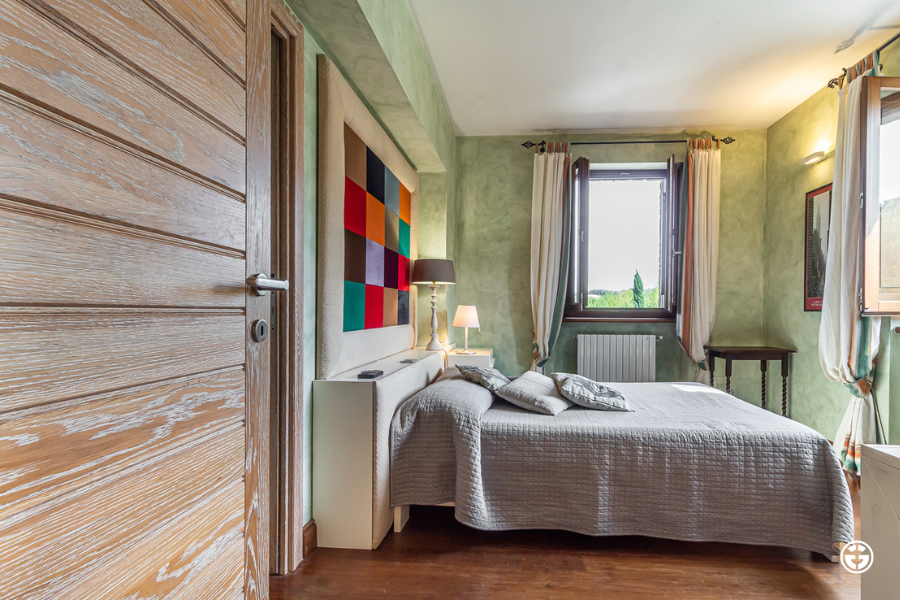 7. Glamor it is!
For a prestigious home you need the right "accent", something special and unique that denotes the character of the home. Glam often lies in simplicity, in the choice of a particular furnishing fabric and in the use of "warm" metals such as brass and copper for vases and accessories, for example for a WOW entrance!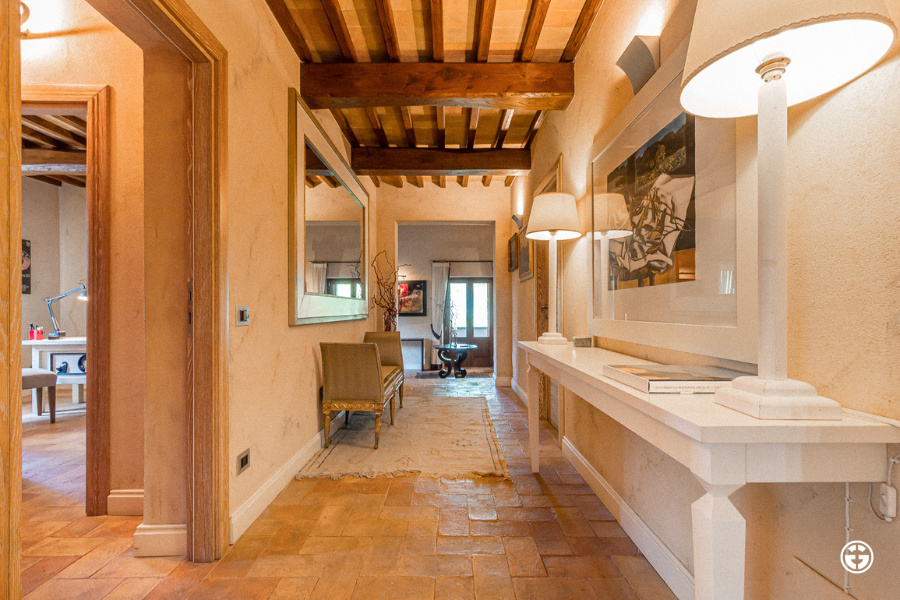 Interested in receiving more tips like these?
Continue to follow us for insights and guides on
how to best present your property, to welcome guests or potential buyers!