As we told you some days ago, since June 4th, 2020, "Green Canvas" has a new owner. The buyer has been managed by the GE consultant Roberto Biggera: our interview with Mrs. Maria Rosa S..
Welcome, Mrs. Maria Rosa, and thank you for the time you are giving us. First of all, we would like to congratulate you on the purchase of "Green Canvas", a beautiful farmhouse in the charming countryside of Cetona.
Would you like to tell us the reasons why you decided to purchase a property in Tuscany and, to be more specific, in Cetona? Did you know this beautiful corner of Tuscany already? What do you like about this area the most?
For a few years now, we have been frequenting Cetona during summer. In particular, during the touristic season: August.

Indeed, here we have always found that peace that, for us, has become a really fundamental element to feel good.

The possibility of doing some activity immersed into a marvelous nature, the vicinity to important art and historic places, and the great Tuscan cusine charmed us: we understood to be in the right place. The view – extraordinary green – and the feeling of being in a really original place, made the rest.

The countryside of Cetona and its small square have a natural elegance that has completely amazed us.
How have you discovered and contacted Great Estate?
While searching for real estate investments in the area of Cetona, Great Estate appeared us as a first level reality immediately, This is because of the rich offer and detailed properties descriptions done with technologies that allow – right from the very first time – to have a precise idea of the houses.
We know that your trusted real estate agent was Roberto Biggera. Why did you entrust yourself to him for your research?
We liked Roberto from the beginning, both for his transparency and determination. He proposed to us several properties that could satisfy our exigences and more than a time. Indeed, we came to Cetona twice, in September and January. Roberto has always planned interesting visits for us.

I had to underline that our negotiation has been stopped by the lockdown imposed by the COVID-19 pandemic.

Under these circumstances, and in light of the fact that it was a really complex moment for all – especially for us coming from Lombardy –, Roberto proved us a great sensitivity and comprehension.
And let's talk now about "Green Canvas". What did you like the most about this farmhouse? Why did you decide to purchase it?
Its size – that, with some works, will give us the possibility to create the spaces we need –, the charming outdoor, the amazing panoramic view you can enjoy from inside the house through its large windows. Moreover, the olive grove in the property… it really was love at first sight.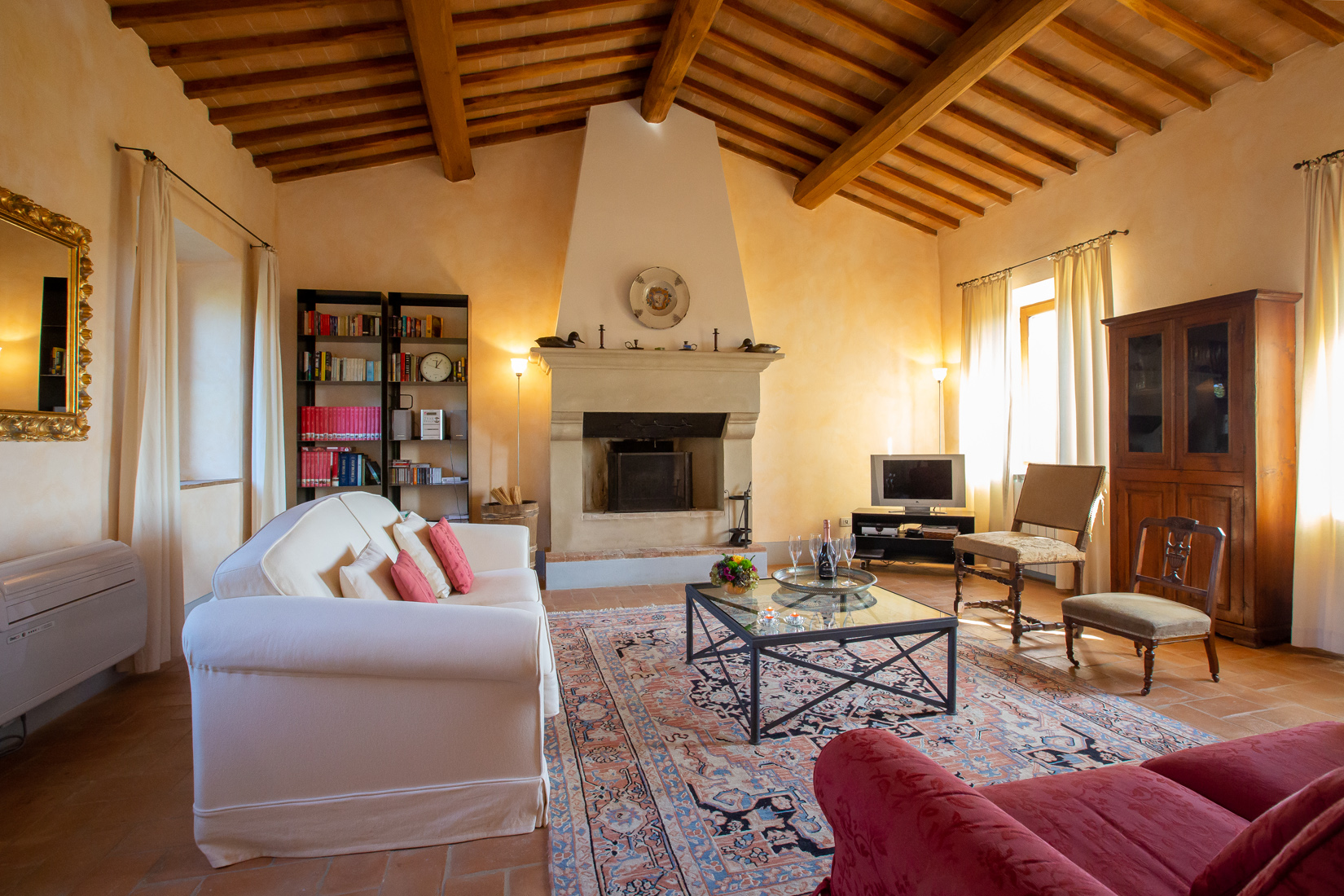 Do you remember the first property visit you did there? Which were your first impressions?
Very positive. The farmhouse is quite near the town, but it is isolated and calm. Moreover, the property was very well-maintained and immersed in a true dreaming scenario (discover it here).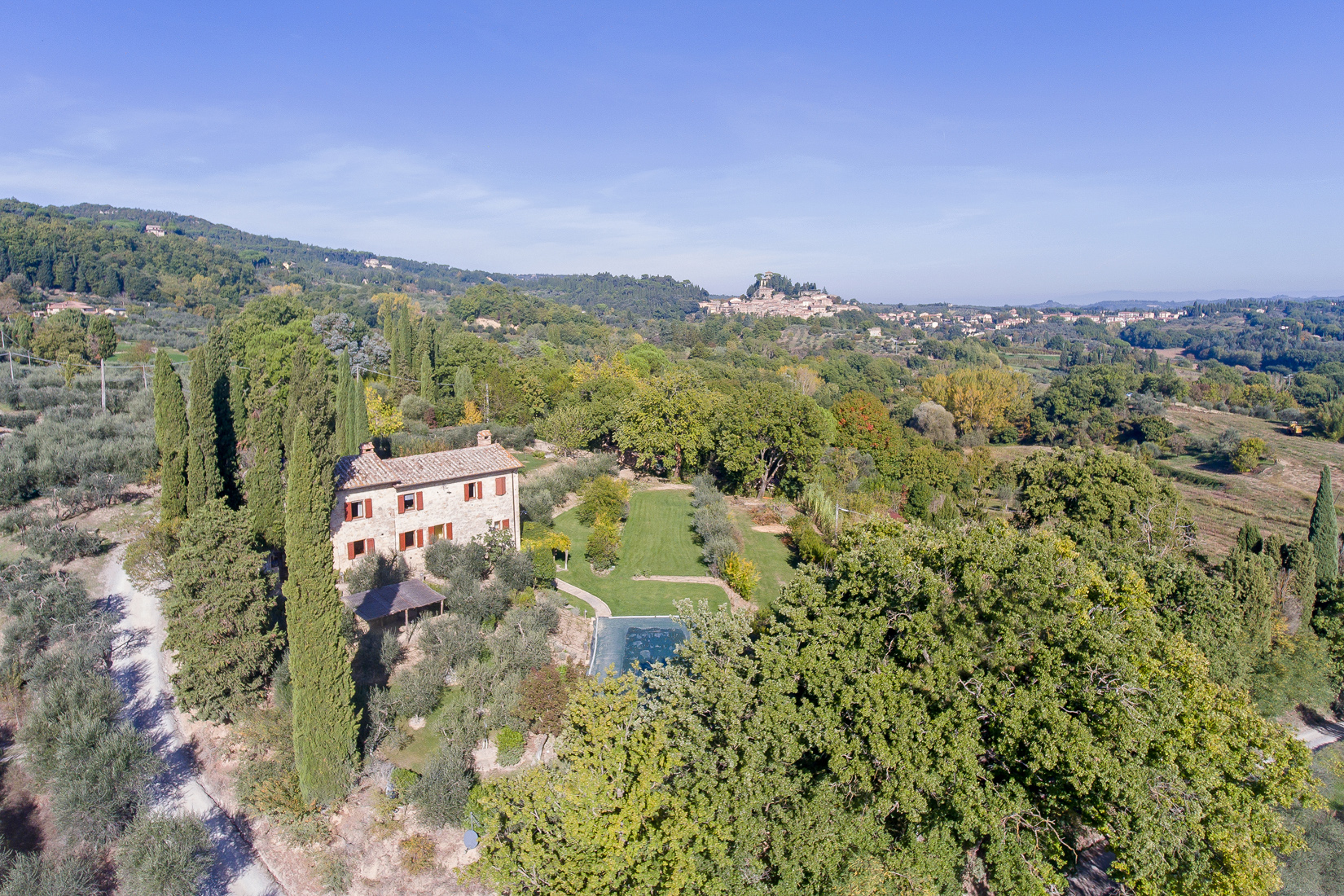 What can you tell us about the negotiation process? Did you find any problem with it? Regarding this, what do you think about the services offered to you by Roberto and, more in general, Great Estate?
All the process phases were managed with huge professionalism, while all our requests about the documents were responded quickly. The economic part of the negotiation was perfectly managed too.

Talking about the post-sale, Great Estate has always been helpful, especially when solving the first papers concerning property ownership and management. In this way, it became a fundamental point of reference for us during one of the hardest moment for a buyer who does not know anything about the economical-social environment of the place.
What do you think about the advertising, communicational, and multimedia tools used by Great Estate to inform and update its clients? Do you think there is any room for improvement?
Great Estate's communication is – in my opinion – excellent. Nothing more to say.
We know that last months were pretty hard for our country, but especially for some regions like yours, Lombardy. Which were your sensations on the purchasing of a property in Tuscany during the national lockdown? Have you had any doubt, uncertainty, or problem connected to this so unexpected and dramatic event?
During the first period of lockdown, we even forgot the thought of the purchasing because of the many worries had.

However, little by little, the memory of the countryside near Cetona arose back into us, so we started to think about it and the possibility of enjoying peace and tranquillity. Achieved – at least for now – overseas travels, nothing seemed us more desirable than the countryside.

Roberto gave us the possibility to catch our breath until we needed by mediating with the vendor. Then, as soon as we could, we closed the deal.
So, to conclude Mrs. Maria Rosa, would you recommend Great Estate to other buyers who, as you did, want to purchase a prestigious property in Italy? If so, why?
Sure! I do I would recommend Great Estate for its huge offer, professionalism, and the helpfulness of the people I met, Roberto and Chiara.

Thank you very much Great Estate.
Read also: