Far from the busiest periods of the year, the hidden areas of Umbria and Tuscany offer many surprises and spectacular wonders even when it's less warm, the light is low and everything is silent, as if suspended. Most of those planning a holiday in Tuscany and Umbria tend to think of these regions as a perfect destination for the warmer seasons, to enjoy the sun, the rolling Umbrian hills and the Tuscan sea.
We, at Great Stays, believe that visiting Tuscany and Umbria off-season, in the autumn and winter months, is a regenerating and essential experience to discover these lands in their most hidden side.
It is in this season that the historic villages of these regions show their most authentic, intimate and reserved aspect, revealing itself only to those who are willing to discover them calmly, step by step, by empathizing with the atmosphere of the place. For this we have selected a series of properties that we believe to be ideal to enjoy these regions in periods of the year less besieged by mass tourism. These are very comfortable properties, which heat up easily and which have a beautiful fireplace to welcome you; some of them also have a sauna, jacuzzi or even a private thermal hot water pool. They are located in romantic but accessible locations, therefore close to small villages or spas open all year round. You will find them on Great Stays website under the must have category called off season stays.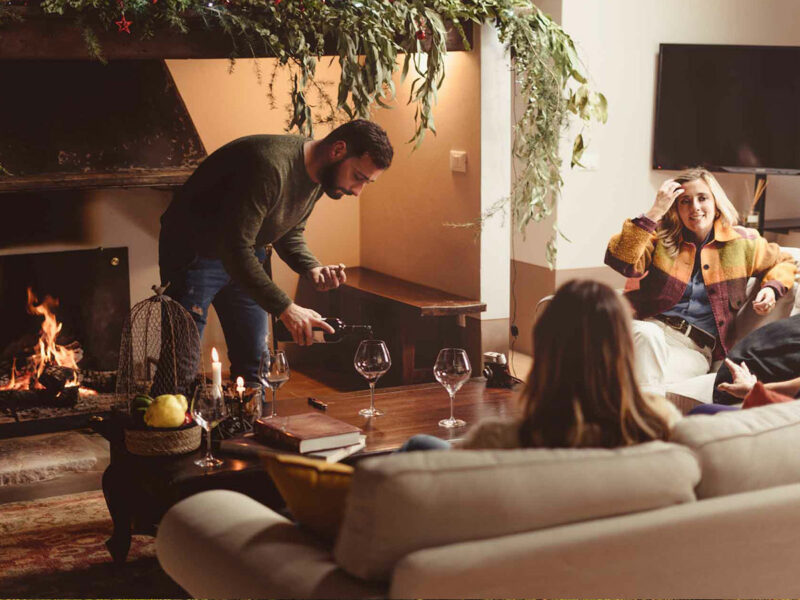 Get inspired with these 5 ideas for off-season stays in Umbria and Tuscany
1. Nature unspoiled
The areas around our properties are almost all full of paths and walks for trekking and nature lovers. There are traced routes, more or less complex, which allow you to explore truly enchanting paths, with breathtaking views, panoramas and sunsets whose colors vary according to the season.

2. Unusual mountain
A short distance from many of Great Stays' prestigious properties is Monte Amiata. If you choose to explore Amiata mountain as a winter destination, there are numerous opportunities for ski and snowboard lovers, but also for those who simply want to spend their days indoors with a cup of hot chocolate or tea to warm up in a refuge or a restaurant, to savor the typical Amiata dishes.

3. Spa and wellness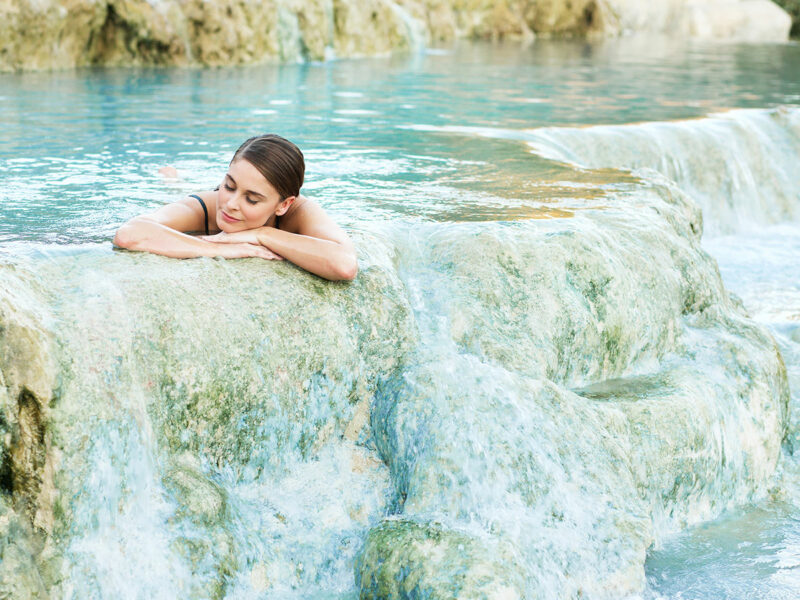 Another great off-season opportunity for those who really want to pamper themselves are the spa resorts dotted all around Tuscany. Almost all of our facilities are located near a renowned spa village. San Casciano dei Bagni, now also known for the very precious archaeological finds of bronzes among the most important in the history of the ancient Mediterranean, is known for its sulfurous waters and its prestigious spas. Here you can relax in the embrace of healing waters overlooking the iconic landscapes of Val D' Orcia. Even at the thermal baths of Chianciano, with its sensory pathways, you can let yourself be pampered, or at Bagno Vignoni, a thermal gem with a rare ancient tub with hot water in the center of the wonderful square of this enchanted village. The list of spas is very long and we will take care of letting you know the closest to your property.

4. Christmas markets and events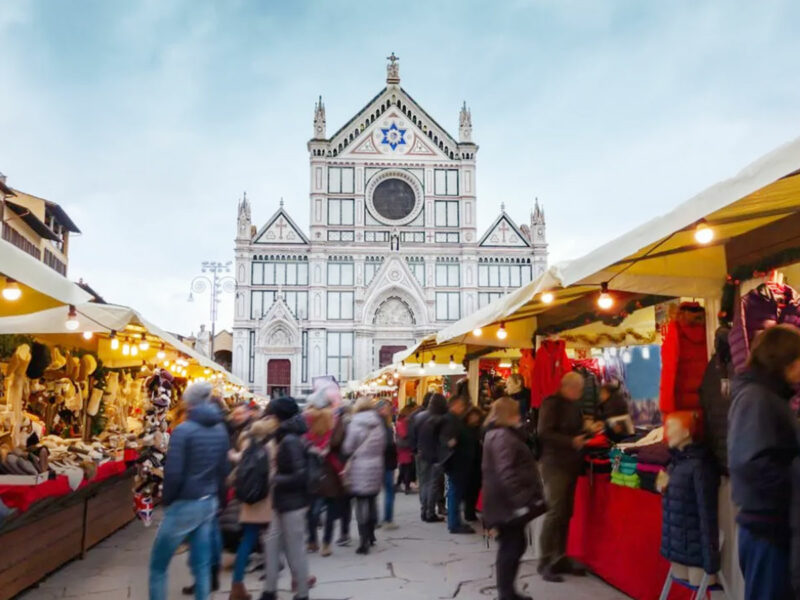 For the Christmas festivities you can enjoy walking among the Christmas markets of typical villages rich in art such as Montepulciano, Orvieto, Città della Pieve, Arezzo, famous for its antique and collecting market, and Perugia. Last but not least, you will be able to enjoy many winter cultural initiatives such as Umbria Jazz Winter in Orvieto, which hosts internationally renowned artists every year. Or delight your palate at the various autumn and winter feasts dedicated to typical local products that take place in many Tuscan and Umbrian villages.

5. Art and culture
The numerous historic villages of these regions, rich in art, churches and museums to visit without the multitudes of summer crowds, offer a unique opportunity to enjoy the artistic beauties and cultural treasures that they keep among squares, gardens and castles.
Taking the chance to visit our regions off season means taking advantage of uncrowded streets and short queues for museums or restaurants, mazes of narrow streets to be discovered on your own, landscapes of unspoiled charm with a romantic veil of snow on the mountains or on the roofs.
Our structures in this period of the year can also be booked for stays of less than a week. Why not make the most of it?