Between Città Della Pieve and nearby Tuscany, an exclusive property that conveys history, art and creativity everywhere: "Casale Vista d'Incanto in Umbria" brings the landscaping of a fairytale garden to the exclusive portfolio of Great Estate.
"Casale Vista D'incanto In Umbria" is certainly one of the most exclusive properties you can find in the countryside around the Umbrian village of Città Della Pieve, just four kilometers away.
The farmhouse, with an area of about 600 square meters distributed over three levels, represents the magnificent result of an important renovation completed in 2012.
The property is characterized by the articulated structure that evokes its ancient origins as a monastery, of which the external buttresses made of handmade terracotta bricks are still clearly visible today.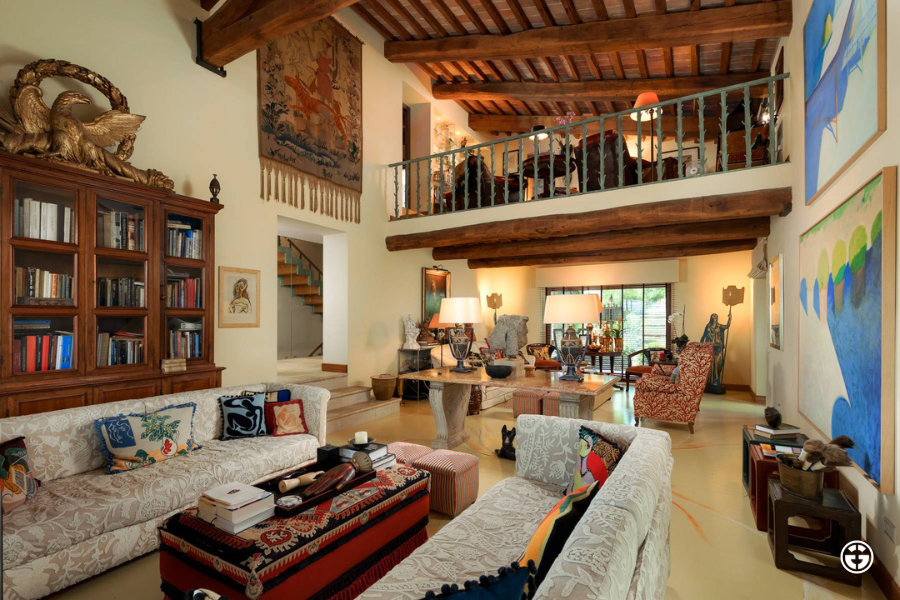 The interiors, the result of inspiration from the owners, an Italian architect and an American artist, combine typical materials of Umbrian-Tuscan tradition with more contemporary elements and ethnic references.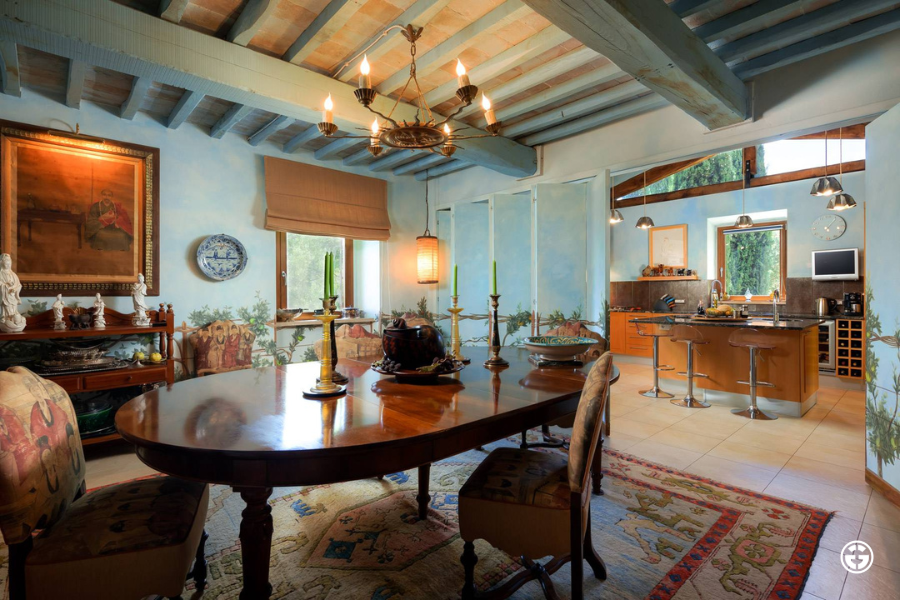 The dining area on the other hand, has a provencal flavour, created both by the pastel blue chosen as the main nuance and by the fascinating pictorial details that represent botanical elements, in line with the new sector trends.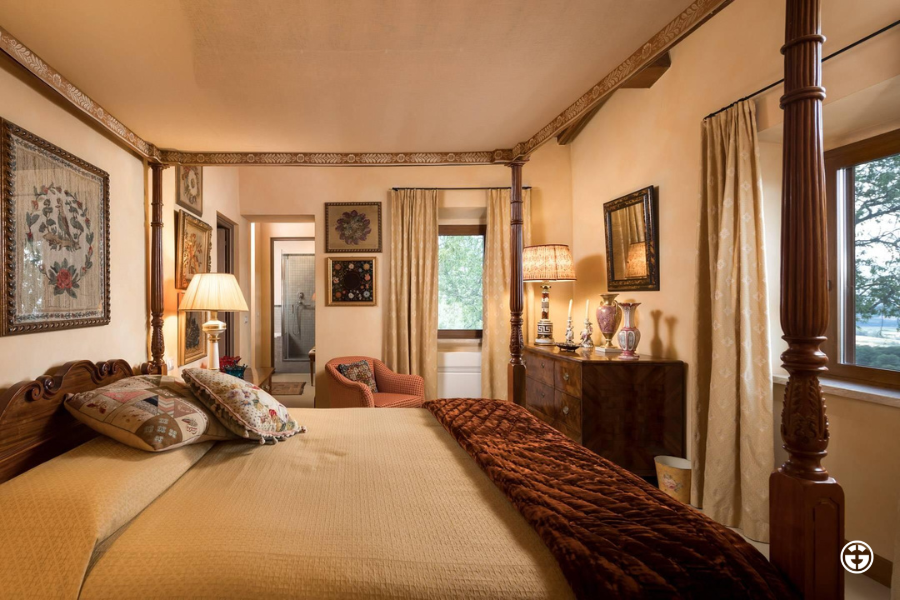 The spacious sleeping area features five bedrooms, all with en-suite bathrooms and wardrobes, each with their own identity.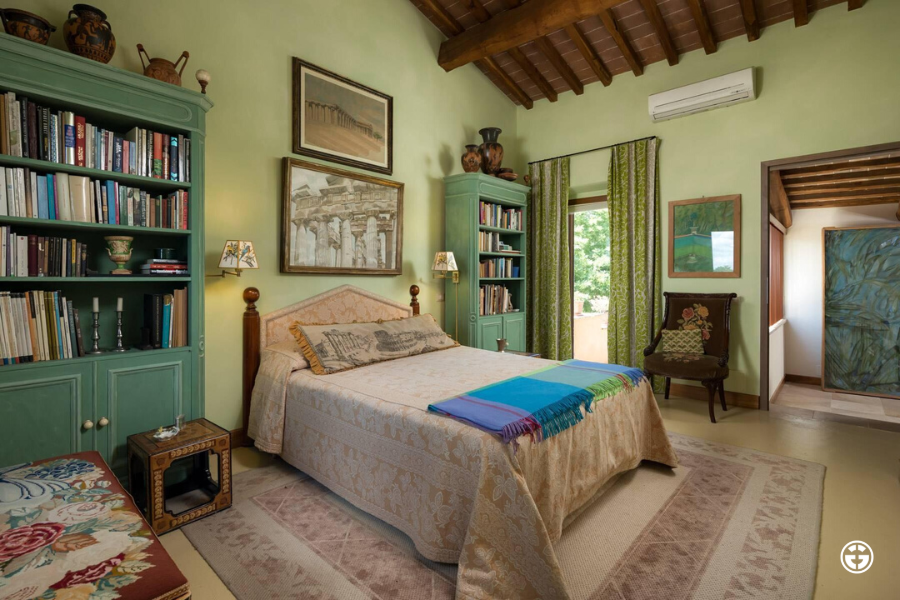 The color palette ranges from blue to pink, passing through green and orange to cream.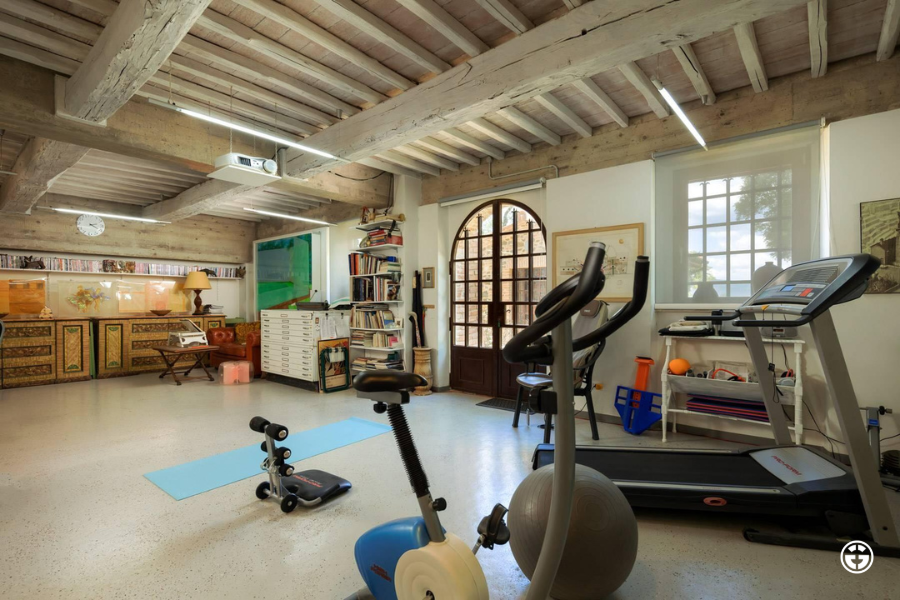 In addition to the main farmhouse, the property also offers two outbuildings, one of which houses a comfortable living area, as well as an artist's studio.
Everywhere you turn in "Casale Vista D'incanto in Umbria", you breathe refinement and extreme attention to detail.
The property is completely immersed in a well-kept garden, designed and enhanced by well known landscape designer Peter Curzon. Equipped with a drip irrigation system and a sophisticated lighting system, this enchanted garden offers environments dedicated to sensory stimuli, to be enjoyed especially during the summer.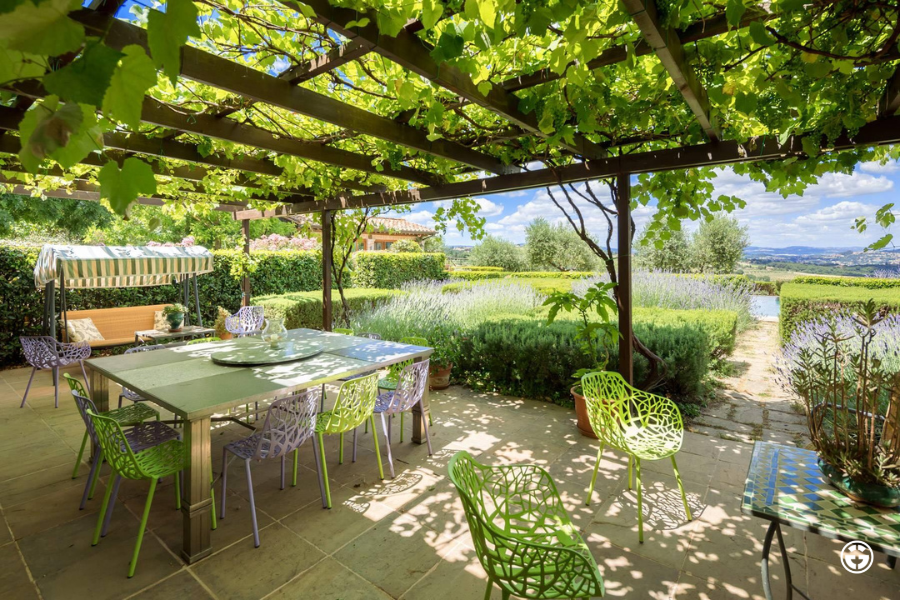 Among these, the enchanting wooden pergola, embellished with climbing table grapes and the intoxicating scents of lavender and rosemary plants: a concert of aromas and colors designed to inspire well-being and tranquility.
The beautiful salt-water infinity pool is surrounded by a thick green hedge which makes it even more private and exclusive.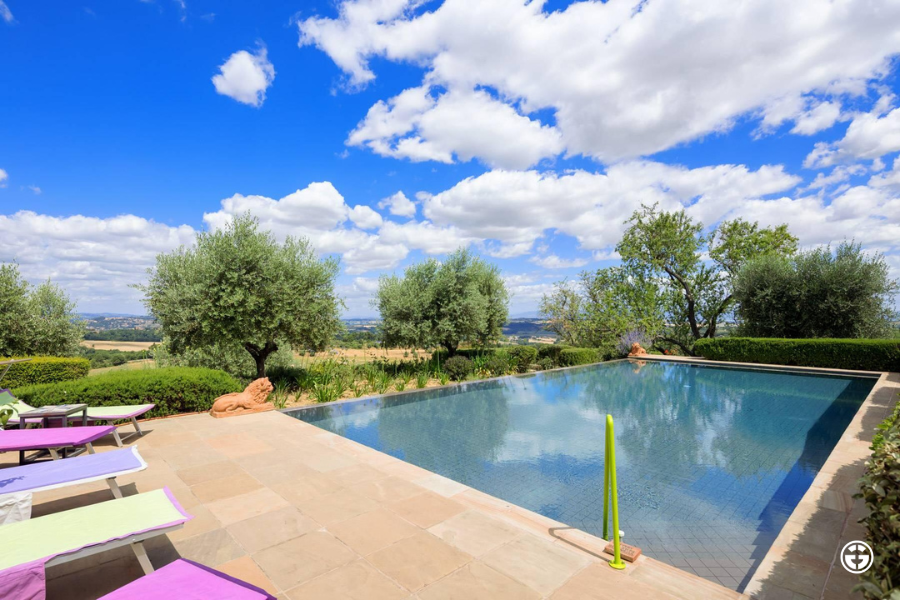 Thanks to the property's hilly position, "Casale Vista D'incanto in Umbria" offers truly suggestive panoramas ranging from Umbria, in Lake Trasimeno, to nearby Tuscany.
If you're thinking of treating yourself to a farmhouse where you can savor history and art in an undoubtedly enviable location between Umbria and Tuscany,
seize this opportunity!
Visit our website or contact our main office for more information on