Do you adore Cortona, and your dream is to buy an exclusive property in its surroundings, perhaps with a view of this charming village in Tuscany? Here are Great Estate's selections.
Cortona, a precious artistic and cultural jewel of Tuscany, surrounded by enchanting landscapes. A fascinating location that we want you to discover through three exclusive countryside properties that offer a wonderful view of this village.
CASALE VIOLANTE
Essential, clean lines and environments permeated by light: these are the peculiarities that characterize this charming property located just 5 kilometers from Cortona.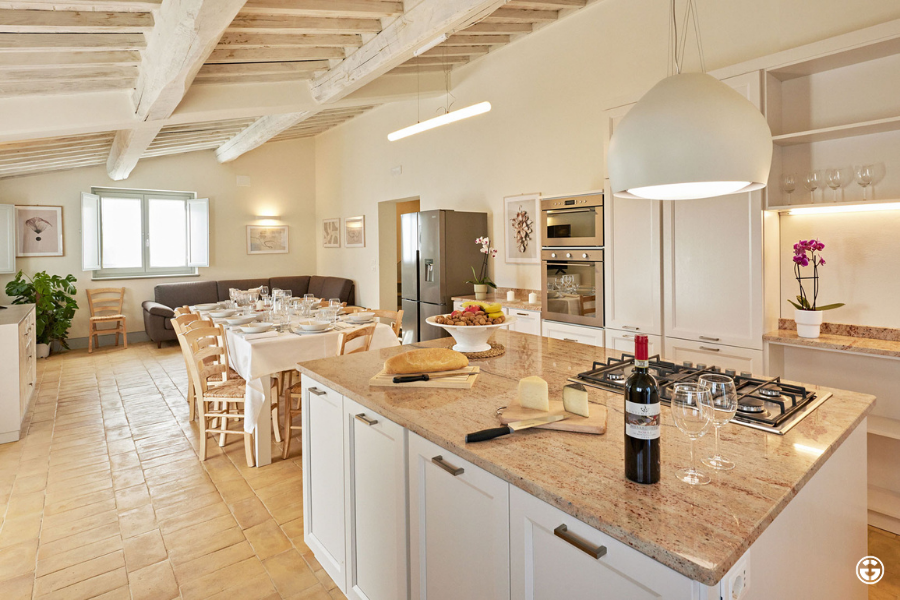 Arranged on four levels, for a total area of about 260 square meters, "Casale Violante" is striking for the particular attention paid to the internal layout, brightness and the use of materials: a very pleasant combination of country style and modern details of great taste.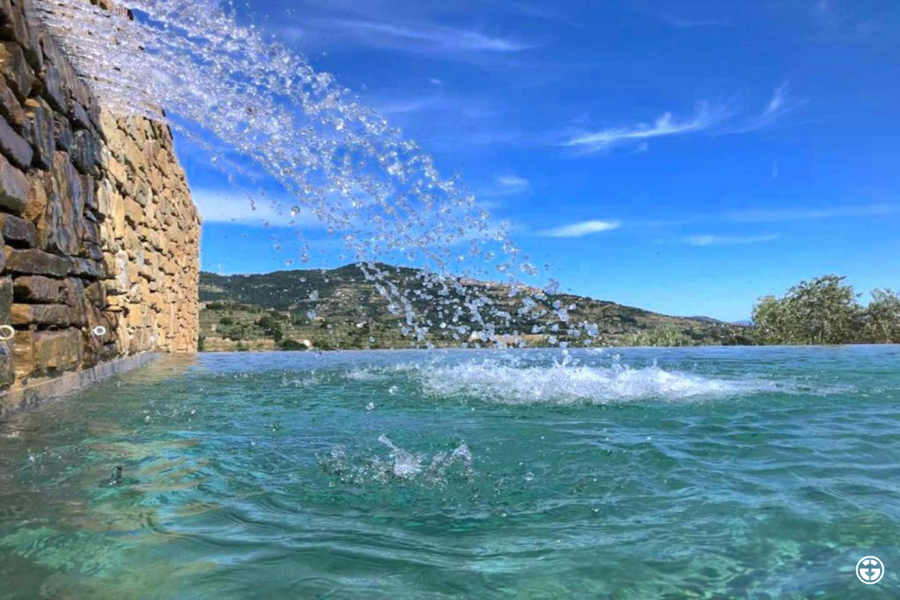 All around, a welcoming garden of over 2.6 hectares, of which about half is olive grove. What about the exclusive travertine pool with waterfall? The perfect place to enjoy moments of relaxation and fully appreciate the view of Cortona and the surrounding landscapes.
CASALE PENELOPE
Just 3 kilometers from the Etruscan village of Cortona, immersed in the beauty and tranquility of this location, we discover a stone residence with authentic flavor of approximately 200 square meters, perfect for those who love peace and privacy.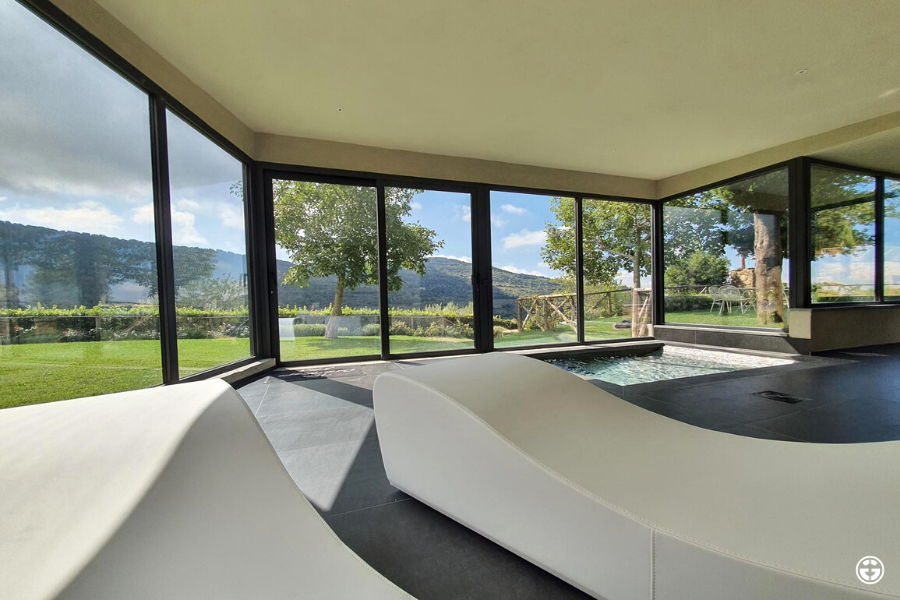 The recent conservative restoration of "Casale Penelope" wanted not only to preserve the typicality of the rustic Tuscan tradition, such as the terracotta flooring and wooden beams, but also to enhance it through the use of modern elements and more current details, such as the magnificent SPA of about 45 square meters with sauna, Turkish bath, emotional shower and indoor swimming pool with hydromassage.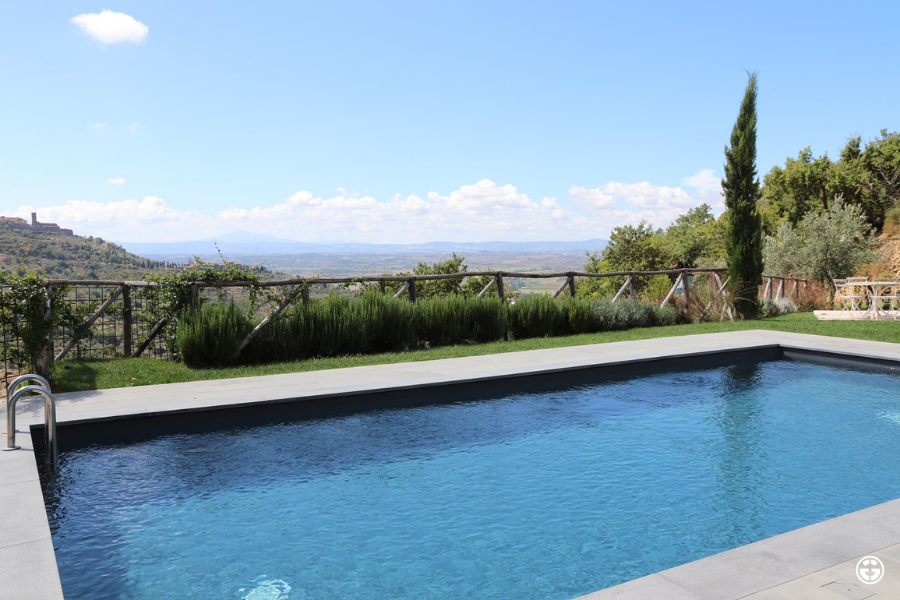 "Casale Penelope" is surrounded by about two hectares of parkland, where you will find a relaxing Jacuzzi and a beautiful saline swimming pool with a superb panoramic view of Cortona.
CASALE MERCURIO
An ancient property dating back to the 19th century, arranged on two floors for a total area of about 300 square meters, restored to its authentic beauty thanks to a careful conservative restoration.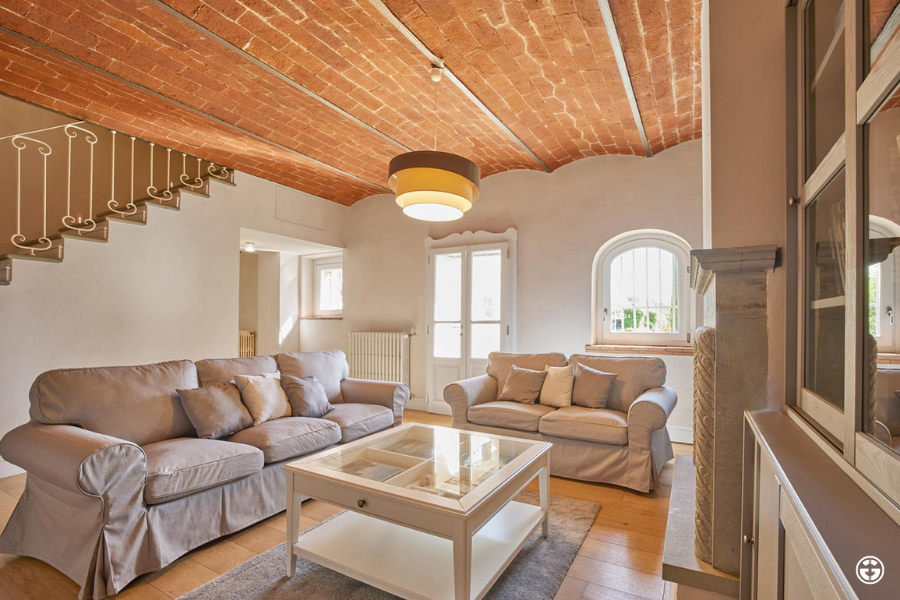 For the renovation of "Casale Mercurio", typical Cortonese and Tuscan materials were used such as the rough stone of the facades, the bricks of the ceilings, the parquet of the flooring and the wood of the beams, specially lightened to give further brightness, cleanliness and elegance to the rooms.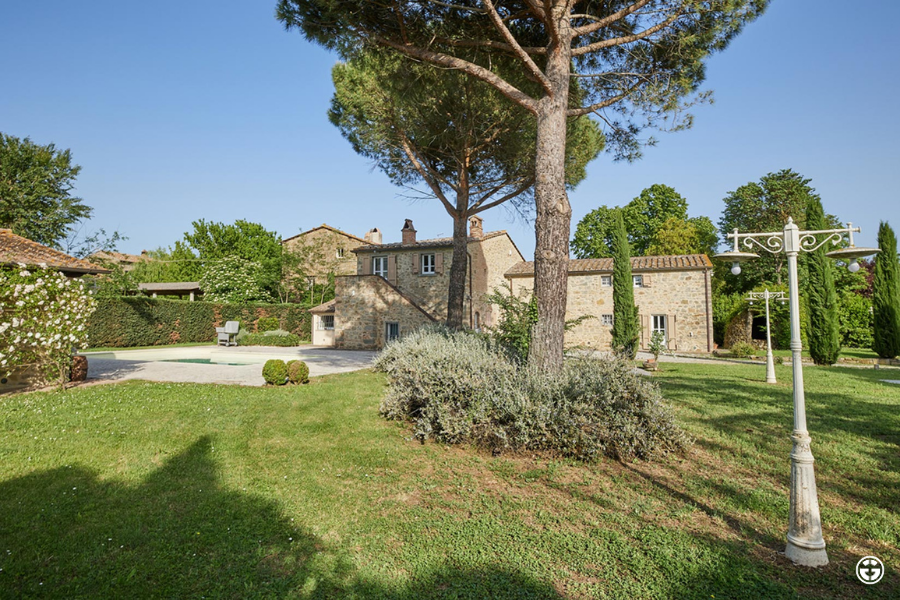 To embellish this exclusive property, a well-kept private garden which houses both the lovely outbuilding and the swimming pool. In the background, an extraordinary view of Cortona, reachable in 5 minutes by car.
Are you interested in these properties and would like more information?

Visit our website or contact us today