Today, we move to the province of Macerata to discover an amazing and traditional farmhouse: "Casale Silvia".
In the province of Macerata, in the Valle Del Potenza and on the Montenero hill, San Severino Marche, a rich artistic heritage location, stands. The town and the surrounding landscape frame is composed by the many gothic churches, as well as the different art works done by the painting academy which, among its honour members, at the beginning and at the end of the fifteenth-century, hosted the Salimbeni brothers and Lorenzo d'Alessandro.
"Casale Silvia" is just five kilometres away from the town: surrounded by the countryside, in a sunny and panoramic location, the farmhouse immediately catches your attention for its funny and bright red front door.
Accurately renovated, "Casale Silvia" dates back to 1800. Traces of this past can be seen on the ancient cotto pavements of the farmhouse, as well as in the wood beams of some ceilings.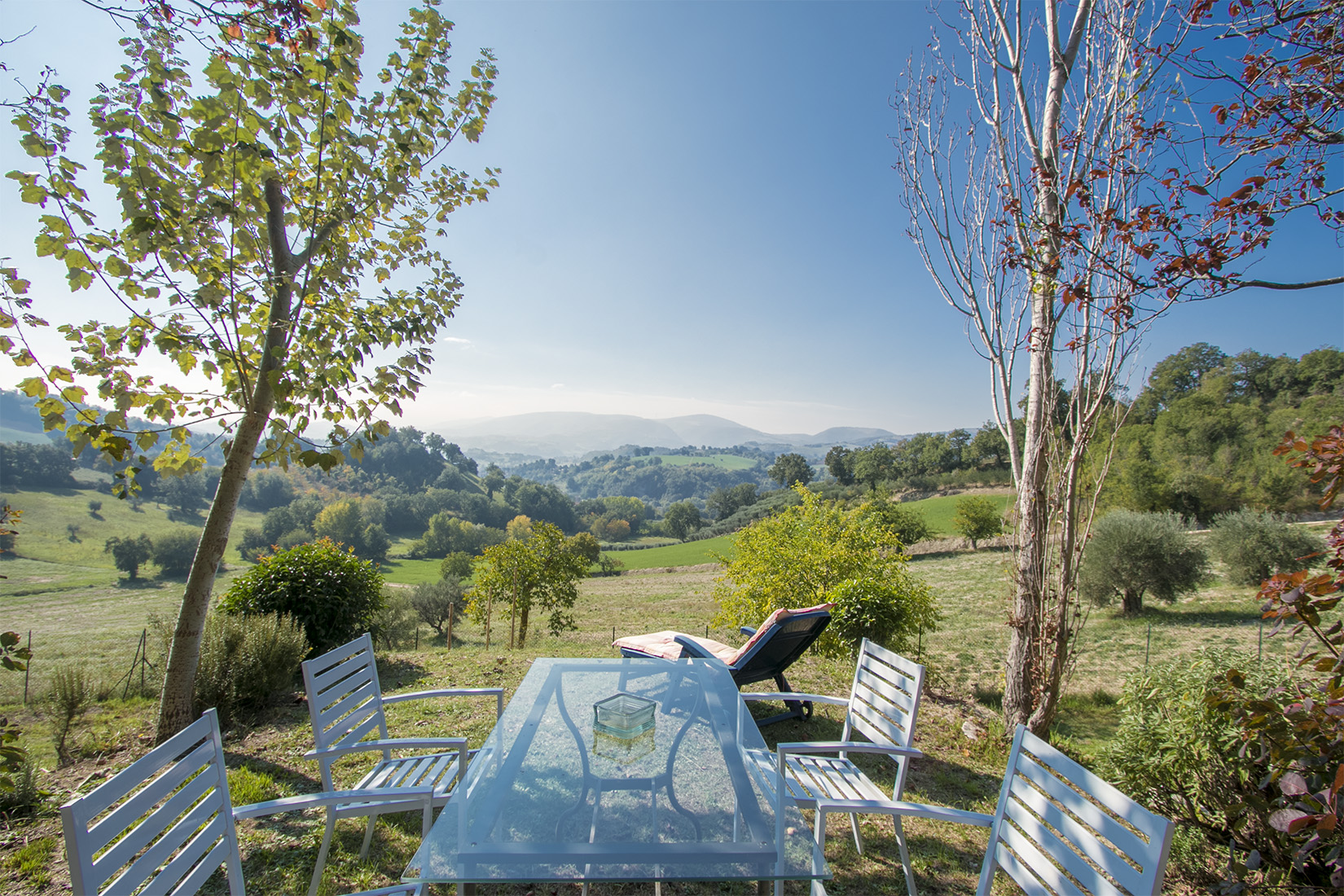 Externally, the ready to move in"Casale Silvia" farmhouse is completely surrounded by a charming park where many high trunks and olive trees, as well as flower plants, a small lake, a private water source, two fountains and an out-ground panoramic swimming pool stand.
This property has been successfully sold.
To find out the final sale value or search for other similar properties, please contact us, we will be happy to help.