Its reasonable size has been enriched by some traditional details. Let us present you an incredible farmhouse portion: "La Sosta Del Cacciatore", Parrano, Umbria.
If you are looking for a small shelter surrounded by the countryside of Umbria and Tuscany, "La Sosta Del Cacciatore" is the right property for you.
Indeed, we are in the province of Terni, a few kilometres away from Parrano, a hamlet known for its thermal springs, the so called "Tane Del Diavolo", as well as near to some of the famous touristic locations around as Città Della Pieve, Orvieto, Cetona and San Casciano Dei Bagni.
Indeed, thanks to the cotto floors and wood beams and joists ceilings, the insides of this beautiful farmhouse portion are warming and welcoming. Moreover, some of its walls are made with stones and bricks. "La Sosta Del Cacciatore" offers also a small guesthouse, where a bedroom – which can be also used as a hobby room – and a bathroom stand.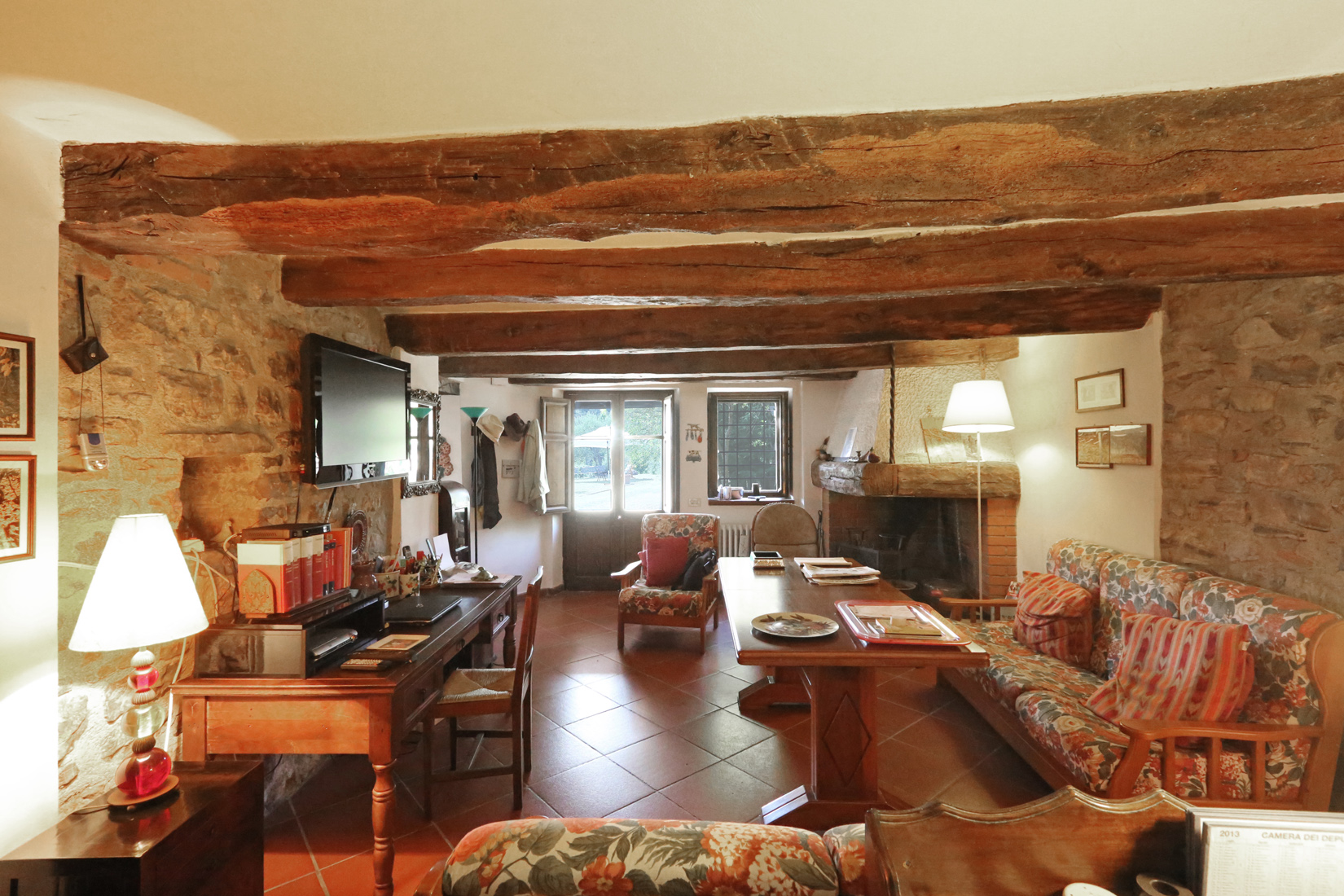 The property is surrounded by nature. The location is very open, airy and panoramic.
You will enjoy a charming panorama while sipping a glass of wine in the outside portico of the farmhouse, or relax yourself in the green garden that surround the property where there are many fruit, olive, ornamental and high plants, as well as a vegetable garden
So, if you are looking for an oasis of peace distant from the daily-life-tram-tram, "La Sosta Del Cacciatore" is the right property.
This property has been successfully sold.
To find out the final sale value or search for other similar properties, please contact us, we will be happy to help.