The hamlet of Parrano, its nature and an amazing farmhouse surrounded by its countryside: the beautiful drone video of the "Tramonto A Parrano" farmhouse.
At the border between Umbria and Tuscany, on the top of a hill, this small medieval hamlet, rich of history, traditions and surrounded by nature, stands: Parrano, in the Terni province.
This place represents the destination of many tourists who, here, look for some relax and tranquillity, being so able to enjoy the different water springs of the area.
At the feet of the hamlet, indeed, there is the Thermal Park named "Bagno Del Diavolo", whose limpid thermal waters have always been known for their therapeutic qualities: indeed, it is a bicarbonate-carbonic-alkaline-earthy hypothermal water.
Not too distant from this natural oasis, this very traditional country estate stands: "Tramonto A Parrano".
The property dates back to '700. It is immersed into four hectares of land where, in addition to a luxuriant park, there are also an olive grove, some cherry-, wood- and fruit trees, as well as many natural essences.
The main feature of this home is its extraordinary view: west facing, it will give you some stunning sunsets on the Umbrian and Tuscany hills.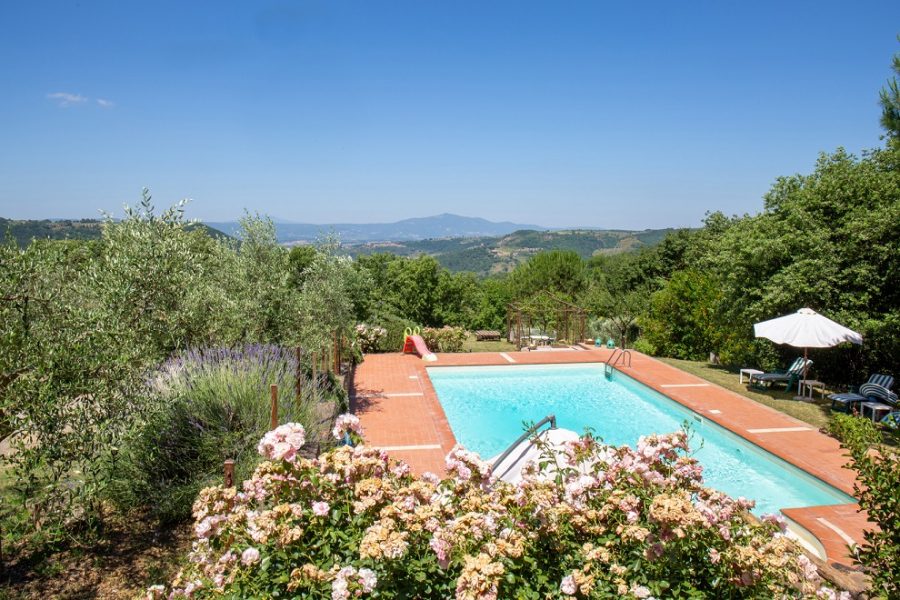 If these few lines did not convince you, we are going to offer you the chance to admire the extraordinary beauty of the area around "Tramonto A Parrano": you just have to click "PLAY" on the following video.
Enjoy it!
This property has been successfully sold.
To find out the final sale value or search for other similar properties, please contact us, we will be happy to help.