Today, we are going to discover an amazing property in Umbria, in Otricoli (TR), where colours and nature are the real protagonists.
Twenty years ago, on the ruins of an ancient farmhouse, "Podere Monteverde" was created: in order to assure every kind of comfort, this amazing country estate was built by using prestigious and original recovered materials.
In "Podere Monteverde", colours dominate in every corner (click here to discover the property).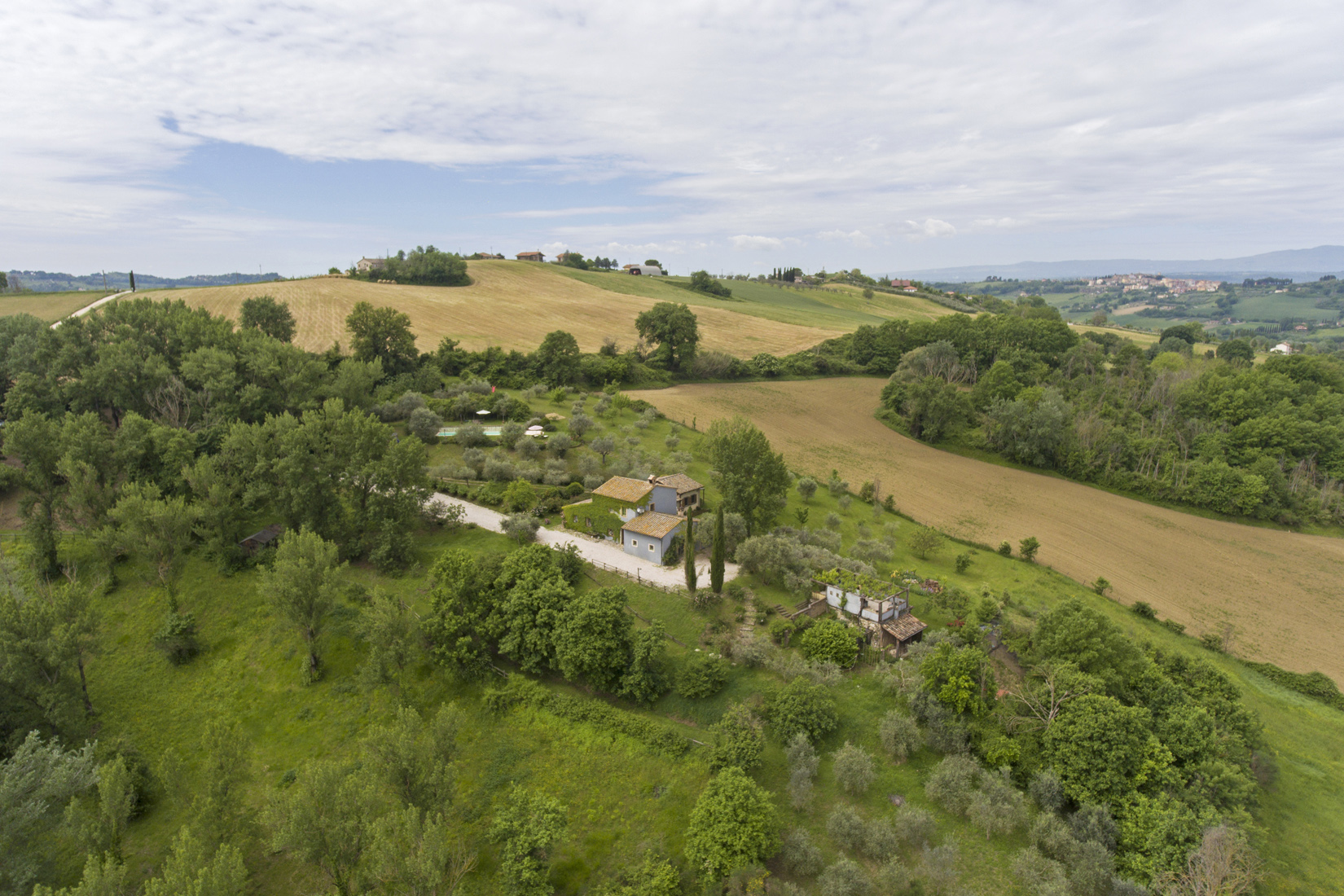 It begins with green: the colour that, in a warm huge, surrounds this home. At fifty km from Todi, we find ourselves into a reserve designed to the fauna repopulating and immersed into a totally unpolluted nature.
The large fenced park around the property includes a swimming pool inspired to an ancient stone-water through and covered with a beautiful Apulia white stone.
Green is also the colour that dyes the main farmhouse of "Podere Monteverde": indeed, the soft baby-blue nuances of its external walls are enriched by the climbing ivy bright green, creating so a beautiful chromatic game.
Colours are the protagonists of the amazing property rooms too: from the pink living room of the main farmhouse, enriched by a '600 stone fireplace, to the green kitchen, very warm and welcoming.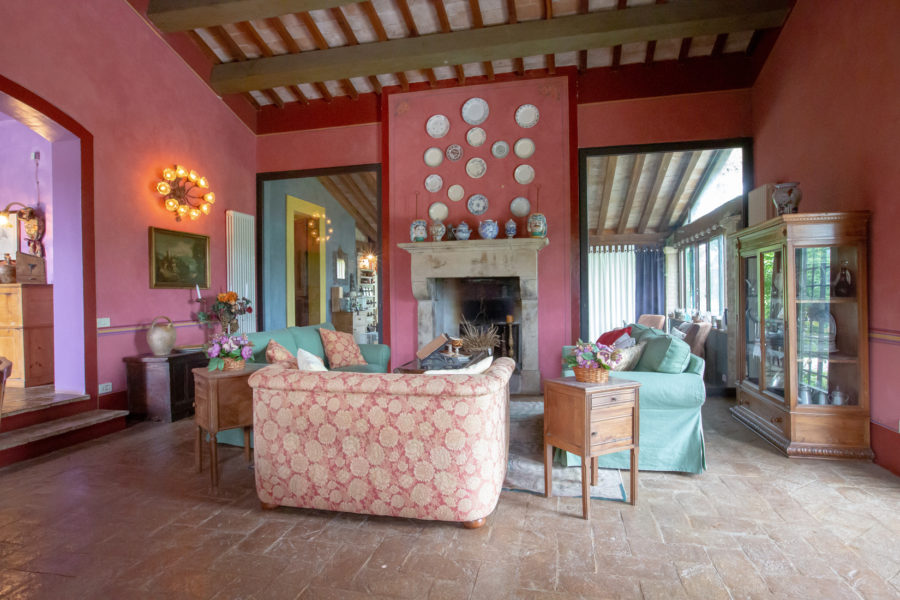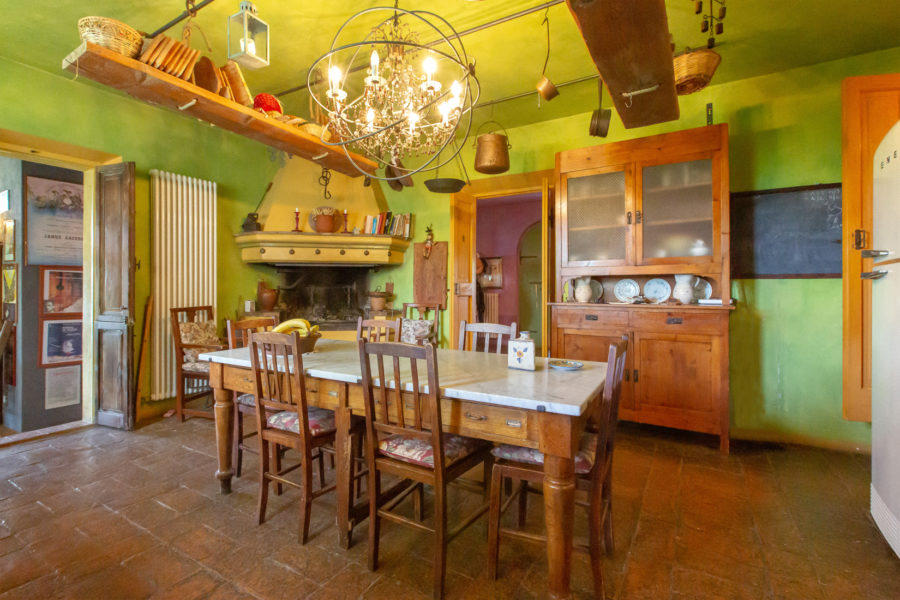 "Podere Monteverde" transmits harmony and happiness: so… a property all to be enjoyed.
To discover more about it, visit our website or contact our head office.