Great Estate wants to propose you a really particular property immersed into the countryside near Orvieto.. let's discover why.
A really prestigious and unique property, not just for its features, but because it is one of the few with a private heliport: this is "Il Volo Di Orvieto" farmhouse.
We are at just eight kilometres from the beautiful town of Orvieto. Our property perfectly matches the characteristics of the traditional Umbrian farmhouses. Indeed, the main farmhouse, an ancient country estate, is made with tuffs.
Inside, we find some really suggestive rooms: the large living room, with an amazing and ancient rustic fireplace and high ceilings with wood beams and tiles, so as the.. stone relaxing area including three beautiful arches and a large fireplace.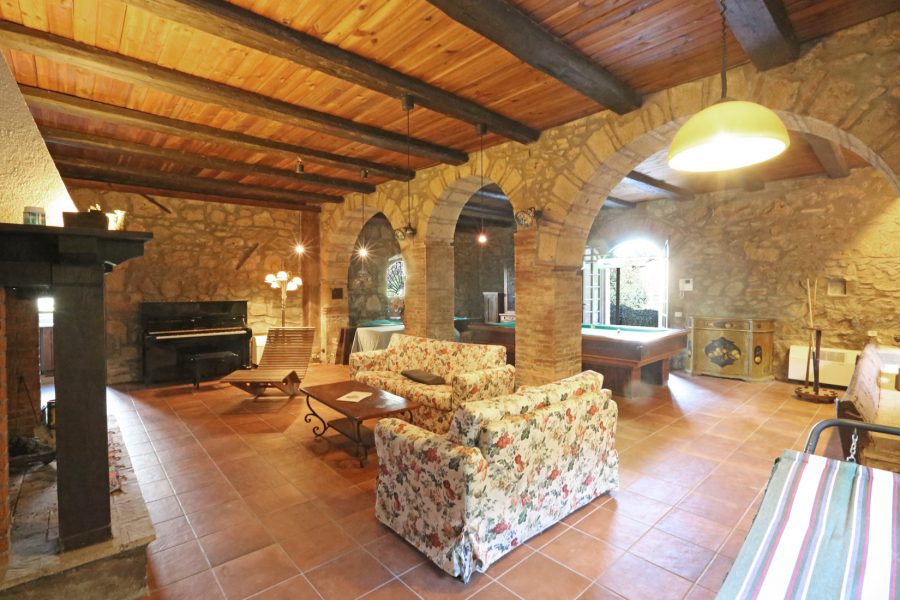 The internal finishing, realized with high quality materials recovered by the ancient building, create a "vintage" interesting combination that mixes the modern to the traditional elements as the handmade cotto floors and wood.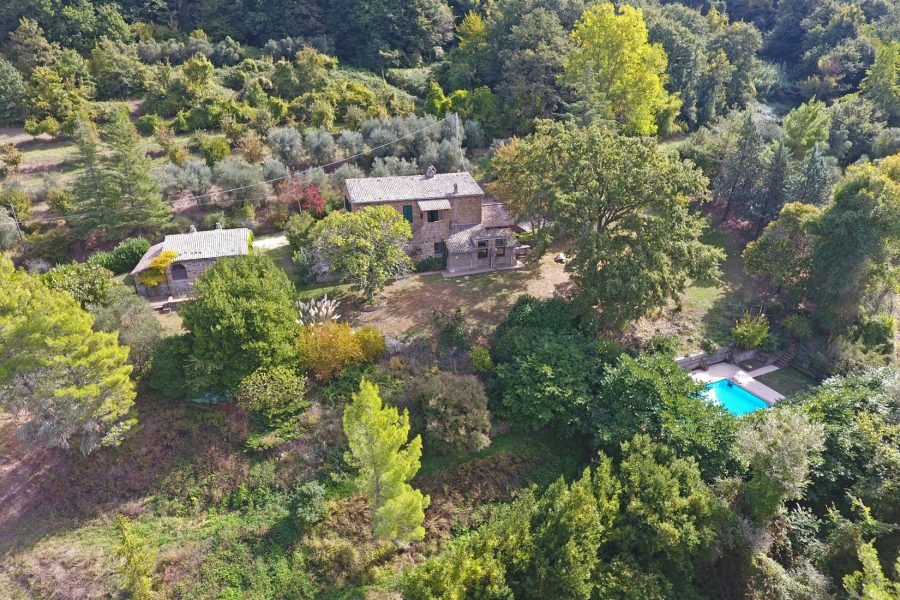 This incredible property is surrounded by unpolluted nature: 17 hectares of land that, in addition to different fruit plants as cherry-, apple-, fig-trees and some wood areas, include also 200 productive olive trees and some vineyards. So, the ideal place for all the land lovers who want to create a farm business.
"Il Volo Di Orvieto" farmhouse boasts also a luxuriant garden with some big trees, perfect to protect yourself from the summer temperatures, as well as many open spaces near the different buildings: some relaxing areas where to spend your pleasant days.
Finally, the private heliport presence is extremely remarkable too. A very important feature to be added to the privacy, nature and proximity to some of the most beautiful towns of Umbria, Tuscany and Lazio.
This property has been successfully sold.
To find out the final sale value or search for other similar properties, please contact us, we will be happy to help.
Related articles: