Cortona rises in a dominant position between the Val Di Chiana and Tevere valleys: this Etruscan hamlet is an important Tuscan artistic and cultural centre.
Do you know Cortona? This Etruscan hamlet is still preserving its ancient walls: a very important archeologic monument.
From its 500 M.A.M.S.L, it dominates the whole Val Di Chiana valley, offering so a 180° view on Umbria, the Trasimeno Lake, and the Amiata Mountain.
The medieval aspect of its buildings and of its traditional alleys donates a very beautiful atmosphere to the town.
With the time passing, Cortona hosted many important artists: Luca Signorelli and Beato Angelico (during Renaissance), Pietro Berrettini (Baroque), and Gino Severini (Futurism). Their masterpieces are exposed at the M.A.E.C. and at the Diocesan Museum, as well as in the several churches of the historic centre.
Gabriele D'Annunzio celebrated Cortona among his "cities of silence", while Pope Giovanni Paolo II, in 1993, described it as:
"…a beautiful town where everything talks about God: nature, mountains, woods…"
Thanks to the US writer Frances Mayes, Cortona became the subject of the best-seller known as "Under the Tuscan sun" and of its film. A thrilling autobiographic history that allowed millions of tourists to discover Cortona, turning it so into a well-known international touristic destination.
Currently, Cortona represents a strategic place from where reaching areas and towns as: Montepulciano, Pienza, the Val D'Orcia valley, Siena, the Trasimeno Lake, Orvieto, Perugia and Assisi.
Despite its tourism, Cortona still maintains its medieval charm and Etruscan heritage, mixed together to the Tuscan culture!
Are you considering to purchase your dream home in Cortona or in its surroundings? So, let us propose you two of the many and beautiful real estate proposals signed Great Estate.
We are in the most stunning and ancient area of the town historic centre, near the S. Niccolò Church and Piazza Della Pescaia square. Here, "La Dimora Nel Centro Storico Di Cortona" stands. A very unique property!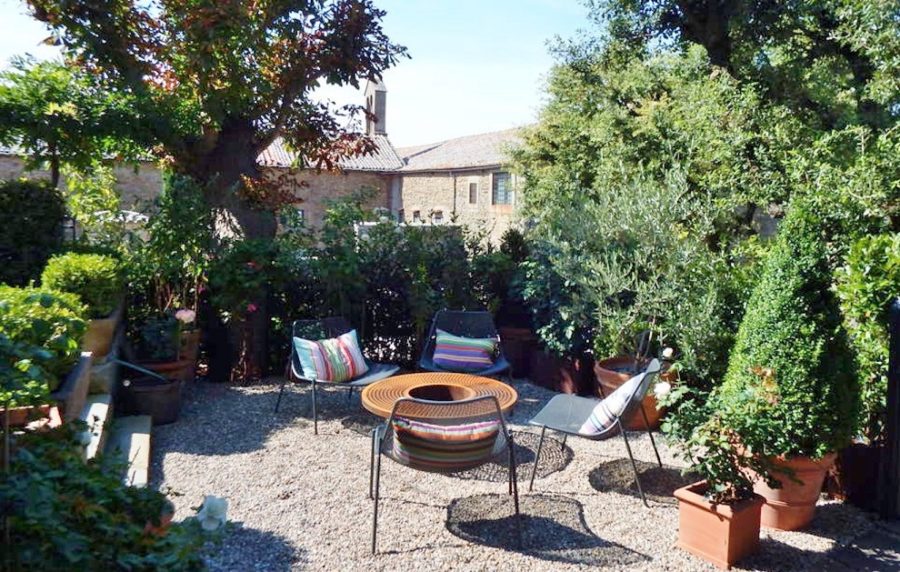 Indeed, it is an old tower-home, elegantly renovated and with a modern style. The icing on the cake? The amazing private garden where to spend your free relaxing moments (discover it here)!
Let's move now into the countryside, at just 7 km from Cortona and in a very comfortable and panoramic location: "Villa Clarity".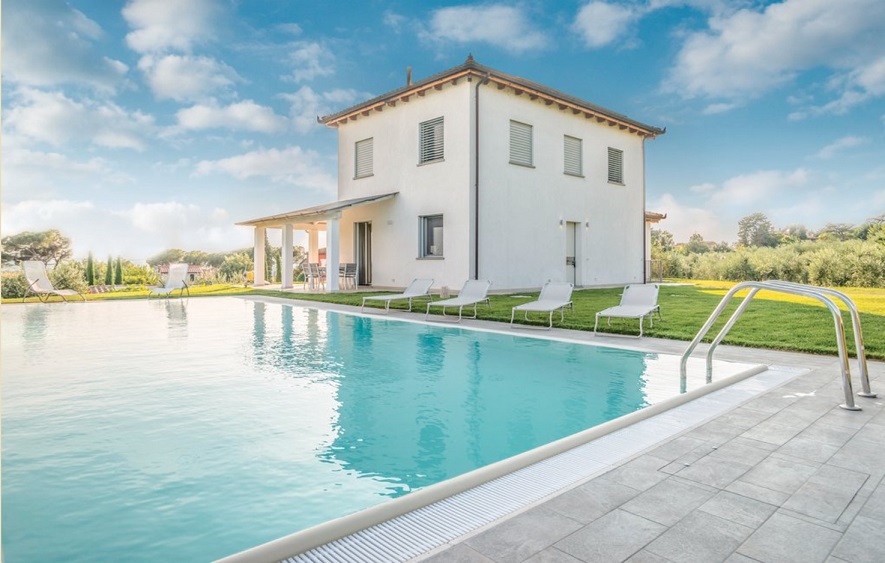 An amazing villa which distinguishes itself for the beauty and the modernity of its structure and finishing. Indeed, by using high-quality materials, this villa has been recently built and is able to guarantee you a remarkable energy efficiency. Elegance, exclusivity, comfort and energy saving: you will enjoy this and a lot more by purchasing "Villa Clarity" (discover it here).
These are just a few of the amazing properties offered by Great Estate in Cortona. Would you like to discover more about them? Call now at our head office!