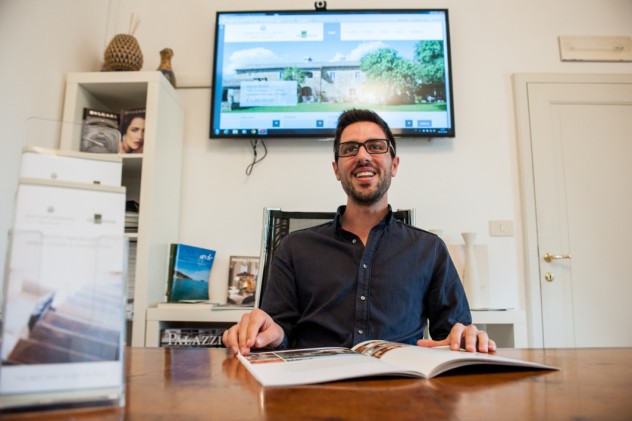 We have interviewed Tommaso Liscaio, the agent, who managed the buyers
Can you tell us how long you have been managing these clients and from which advertising channel they arrived?
I have been managing them since February; they contacted us having seen the website of Great Estate that has impressed them in a positive way with its preciseness and detailed structure, accurate descriptions of the property followed by high-resolution photos – all these, in fact, is our best business card.
Where are your clients from? And what were they looking for?
The clients are French; the subject of their request was a farmhouse, probably slightly restored, in Tuscany to be a second home. The final solution which they have agreed with was a wonderful area of Lazio, on the border between Umbria and Tuscany, where the real estate prices are really competitive.
What was the clients' impression when they visited the property for the first time?
Absolutely positive, as said, the first impression is the decisive one. During the second visit they made an offer to buy the property. The first offer of € 630,000 also became the final one and was the result of extensive analysis made by the buyers who trust my assessment and suggestions without any hesitation, as they were aware of professionalism and reputation of Great Estate Group.
How do you find the collaboration with Valter who managed the sellers?
It was a great pleasure to work with Valter who has often been my teammate.
The teamwork within our group is one of the success elements, that day by day makes us even more and more important, especially on the international market.
The Great Estate Group does a lot for international clients. As for you, what are the reasons of this visibility and performance?
The team spirit, the methodological approach in property advertising on the most famous channels (from traditional ones to social media) and the professionalism of the entire group – as for me, these are the main elements allowing us to obtain so brilliant results.