If you are looking for a modern and charming styled villa, Home 47 is the right property for you: let's discover it.
Today we find ourselves near Castiglione Del Lago, on the shores of Trasimeno Lake, a town whose historical centre has become a real tourist attraction. Thanks to the lake, this area offers many opportunities such as playing water sports (for example sailing and kite surf) or enjoying the peace and relax of this places.
In this area, in a large and flat park, Home 47 stands: a charming villa with a guesthouse. The rooms are very well maintained and characterized by a modern and warm environment. In particular, the living room on the ground floor catches the attention with its soft colours, where the light tinted parquet perfectly marries the nuances chosen for the walls, with the beautiful wooden beams of the typical loft on the upper floor.
In every single corner of the villa it is possible to discover some fascinating modern design elements: on the inside of the house, in the garden (where a small vegetable garden stands too) and near the swimming pool, right in front of the villa.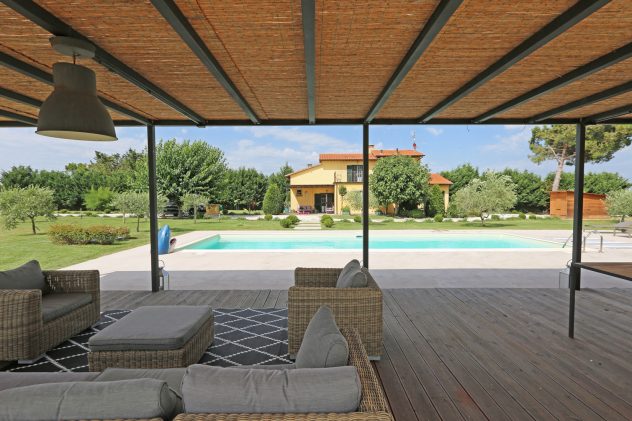 Home 47 is a property "with character", perfect to those who are looking for a villa whose dimensions are not too demanding, surrounded by green and, in the meantime, extremely close to all the services and to the lake itself (click here to discover the villa).
To discover "Home 47" and all the other interesting properties of Great Estate, visit our website or call at our head office.
---
Related articles:
The Trasimeno lake and its surroundings: the charm and the mildness of an area to be lived