We are going to propose you some suggestions to choose your dream country-home.
Purchasing a farmhouse or a prestigious villa in the countryside as your first or holiday home is a really important choice.
So, it is fundamental to address yourself to a qualified agency, able to offer you high quality and modern services (discover them here). There are no doubts about that: entrust yourself to Great Estate, a group specialized in the luxury real estate sector for about twenty years now. Its team of Italian and international professionals, through a customized consultancy and research service (My Agent), will be able to answer to your needs. But then.. how can you choose among them?
If the famous "love at first sight" does not shoot, we would like to give you some suggestions: a short vademecumaimed to guide you during the choice of your dream property.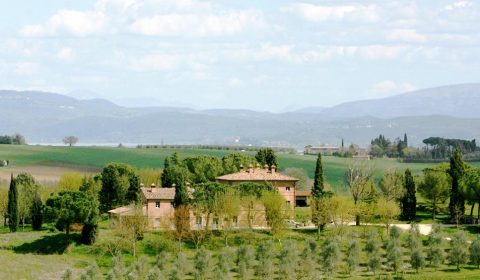 The location; it is fundamental that the farmhouse is not too distant from a town. Indeed, a too isolated place may create you some difficulties: go shopping, moving for an emergency or even to just move.. those are all things which may be easy to do. On the other hand, you should also consider that the property does not have to be too close to the main communication routes: a train or a motorway near to your home may create you many problems! Finally, regarding the farmhouse position, it is essential to look around yourself: a great panorama – as a beautiful view on the Umbrian-Tuscan hills – enriches your mind, heart and eyes.
The property size; if you are two people, the purchasing of a 10 rooms farmhouse with is not favourable for you. The same goes for a numerous family purchasing a too small home.
Talking about spaces; it is good to focus yourself on the surfaces: kitchens, bathrooms and bedrooms have to be sufficiently large to meet your needs.
The finishing importance; a well renovated farmhouse should maintain the original finishing as the floors, ceilings and outdoors. If you like a style which perfectly mixes tradition and modernity, you can customize your home and modify it as you like.
The rooms brightness; a country house should absolutely have a good brightness, large or many windows. This is also to make your rooms more warming and welcoming (read here our article about it).
Water, electricity, gas and internet; many farmhouses may have a low energy-class, some problems for the sewer or for gas net connection. It is good to inform yourself before buying the property, in order to solve any possible problem immediately.
The inner and external accessories importance: the presence of a beautiful swimming pool surrounded by nature and in a panoramic position, of a guesthouse, or of an ancient fireplace in your living room may really make the difference!
And now.. you just need purchase your country home! Visit our website to discover our farmhouses and choose the right one for you.
Read also: