Edited by Chiara Peppicelli
Last December, 7th more than 2600 lights have been turned on: the amazing Christmas tree on the lake of Castiglione Del Lago. The protagonists of this event were Rossella Brescia, an exceptional sponsor, and many political personalities of Umbria. Among these people, was the Mayor of Castiglione Del Lago, Matteo Burico. We interviewed him.
Mr Mayor, while surfing the web we noticed that from the day the lights turned on, the people who purchase a ticket to enjoy the huge Christmas tree realized on the Trasimeno Lake waters were 20.000. A great starting!
We are really satisfied with it! We have worked hard to reach this goal: a whole community worked on it, and this is our biggest pride.
It is a project of Castiglione Del Lago: "Associazione Eventi Castiglione Del Lago", the local administration and a whole community embraced a project aimed to represent also hope, the rebirth of our area. Great emotion and pride for those who, like me, bet on the opportunity of creating a community spirit back.
So, I think it is a great beginning and not just for the event itself, but to inspire confidence in this project so that it could be positive for Castiglione Del Lago and the Trasimeno area as well. Indeed, I would like to underline the name of this event: "Luci Sul Trasimeno", literally: "lights on the Trasimeno Lake". We wanted to characterize our lake, Castiglione Del Lago, the Trasimeno area and the whole of Umbria.
How did you create the idea of a Christmas tree on the water?
It was an idea of "Associazione Eventi Castiglione Del Lago" that, among everything, had brought our springily "Festa Del Tulipano" back to life. I say that proudly because, before becoming mayor, I was part of it too. It is an association that constantly and enthusiastically involves people.
One of the first bets to win was creating something important for Christmas. In the beginning, we thought about how to make our town "bright" but then we started also thinking about the Lake. So, we asked ourselves: why do not we dare more? Why do we not do more?
And so, we did. The project involved the whole local administration and the "Associazione Eventi Castiglione Del Lago". In a personal way, every partner has economically committed him/herself through a mortgage. Something incredible and that goes together with the support of the 2.500 citizens that adopted a light of the tree.
So, it was an idea that has daily developed. I think that, even before we concretely did it, the idea itself had already embraced us!
Technically speaking, how did you realize the project?
This tree is a true technical project that involved many engineers both for the design phase, the installation of the cable and poles, as well as for illumination engineering. Being an experiment, there were many design hypotheses. In the beginning, we thought of a floating tree but, given the features of our lake that – in case of strong wind – may create high waves, this idea was set aside.
Finally, the only technical choice we had was planting about 90 poles on the lake, with electric cables and lighting suspended on pulleys. In addition to the workforce, we needed also to use the pile driver of the province: so, considering also that we are in the middle of the Trasimeno lake natural park, this project required a very important design-, administrative- and authorization process. But we can now affirm that our experiment was a success.
For those who do not know it yet, would you like to give us some figures about this amazing creation?
We planted more than 70 chestnut-wooden-poles, every of which of about 20 m and using about 5 km of cables, 2.590 led-lights, and 50 intern lights. You may think what a strange relationship! It has been required because of the tree observation point. We call it "Poggio", and it is behind our Castle. The perspective imposed the realization of a tiny and long tree.
This so unique artwork lends itself to be a candidate for the Guinness World Record as the biggest Christmas decoration of the water of the world. A real pride for Castiglione Del Lago.
The real pride in the fact that a whole community committed itself for the creation of this work. I am also convinced that the next year, even more people will participate. The fact of being able to enter into the Guinness World Record list will represent a further promotion opportunity for our area as well.
Indeed, our project has been created with the aim of promoting our area that, especially during winter, suffers a tourism lack. We cannot count on summer only: for this reason, we wanted to expand our tourist season, something which represents also our first industry. In order to do so, we had to create an important event able to create an important movement as well.
If we will obtain recognition within the Guinness World Record, this will be a further cause of prestigious and visibility for the event itself. Considering "the figures", I think that we already are in the right direction: next year we will start the process needed to obtain this certificate.
When you invented this project, did you ever think about the possibility of reaching this kind of record?
A straight answer? Yes, absolutely!
We know that the creation of a Christmas tree on the water is part of a bigger project that includes also some events which will animate the historic centre of Castiglione Del Lago. Would you like to tell us something about them?
Yes: the main idea was to make our hamlet become a charm, warm and… Christmas one! For this reason, together with "Associazione Eventi" – whom I really want to thank again for this project – we decided to invest in it.
People worked every single day to prepare this Christmas in Castiglione Del Lago and illuminate our hamlet. I want to remind you about the fact that, in addition to the one on the lake, we also created the bright tree in front of Porta Senese. It can be seen from Montepulciano!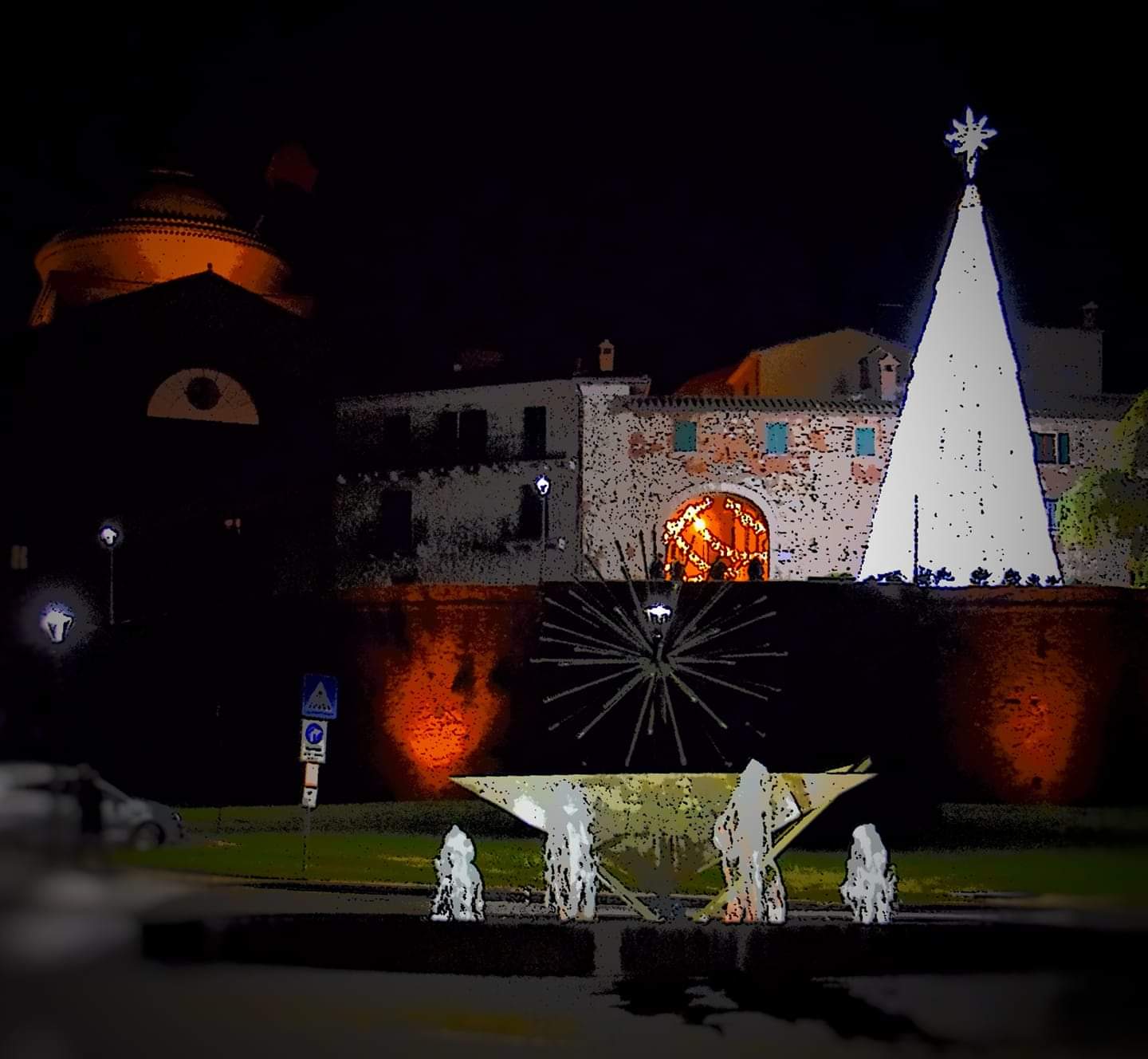 Moreover, in addition to the Monumental Nativity Crib and the video-mapping in the Castle, our Rocca hosts many events every weekend. Again, under the Town Hall, it is also possible to visit the show "Castiglione LEGO" and the LEGO market. Along Corso Vittorio Emanuele, Nativity Scene shows are set up. In the square, instead, it is possible to find "Favoloso Babbo Natale" and Santa's home. Here, children may send their letters through a "tire" post.
So, until January, 6th entertainment is guaranteed! This is the first year, the first step. Our objective is to turn Castiglione del Lago into a Christmas town!
I would like to underline that, for the next year, there is also the possibility of an agreement – something I believe in a lot – with the Municipality of Montepulciano, a town that has always invested in Christmas. The idea is one of creating a "unique ticket" thanks to which everybody may visit all the Christmas events of Castiglione and Montepulciano. This will allow us to pass every administrative border and start considering ourselves as a great area.
Moreover, what I hope the most for the next year, is that our tree on the Trasimeno Lake becomes, together with all the other records Christmas trees already present in Umbria (let's think about the ones in Gubbio or Deruta), one of the most important events of the region. In this way, people may desire to stop more than a day in our areas and so they will re-animate our main industry that – as already said – is tourism.
"Luci Sul Trasimeno": was it a single initiative or will it be proposed back in the future?
As already said, this year was just the first step: we want to propose it back. It will be part of the events of Castiglione Del Lago that, in the next years, will have to increase. Those events will have to result importance and give resonance to the area itself: in this way, we will be able to improve our territory.
We cannot and we do not want to fail this objective: we have to aim high! I think that, even if running the risk of a mistake, the best thing to do is always aim high! I repeat one of this year is just the first step in this direction.
How did the citizens live the realization of this event? How did they respond to this initiative?
Citizens responded incredibly: as a contribution, they adopted about 2.500 lights. Moreover, to be honest, while giving a walk in the streets I perceive the pride of the people I meet: they understood what we are trying to do.
This, as the Mayor, opens my heart and gives me the strength to do my job while thinking that… yes, I can really do something important for my people!
You became the Mayor of Castiglione last spring. Is it possible to claim that "Luci Sul Trasimeno" is part of your political program? And, if so, how?
"Luci Sul Trasimeno" is one of the events that, as already said, was created to satisfy our need to increase the tourist season. This event is part of a program I have always supported: tourism + environment + culture = jobs. We are trying to do so. This and other initiatives such as the Festa Del Tulipano, Meeting di Primavera, Trasimeno Blues, and Rassegna Internazionale Del Folklore have to relaunch our tourism.
Talking as a common citizen for a while, would you like to tell us something about the emotions and feelings your town is giving you during this period?
I am really excited. The day we turned on the tree was an incredible moment for me. I received and I am still receiving a very important response from all my citizens: children stop me to take a picture with the Mayor, or they draw a picture to give me… all strong emotions!
I am very glad and satisfied with the success of this event. When a community understands that – together – it is really possible to create and realize something, maybe it would be also possible to start facing problems in a completely different way, understanding so that, sometimes and for a better common future, some small sacrifices may be needed.
From the Rocca Medievale, it would be possible to admire this amazing tree on the water until January, 6th, the day when it will be turned off. In your opinion, after that date, what will be the future of Castiglione Del Lago?
January, 6th will be an important day: we will turn the lights of the tree off but we will also turn the "Light on the Trasimeno" on. Indeed, this tree has also "political" importance: keeping the attention of the Trasimeno area both from a regional and national point of view. This area has its own problems and difficulties: the waters, maintenance, and management of the anthropized areas. We do not want these problems to be faced just during summer, but constantly.
From January, 6th, and through some meetings and a political proposal of "area" addressed to many mayors, we should be able to make people understand that the Trasimeno wants to be a driving force for Umbria. In order to do so, we have to keep the attention on our lake.
Our lake has lived and existed thanks to human presence. We need to take care of and keep our lake safe considering it as our future: it is our tourist, environmental and landscape resource. However, municipalities alone do not have the possibility to face the problems connected to the lake, we need the support of the Region and the State.
Trasimeno has to be mentioned. We are an Umbrian bordering area. We are often not mentioned while debating about the difficulties and resource distribution. We have and we want to make everybody understand that this area and its community do exist. We will make ourselves and our territory become so famous that it will not be possible to ignore us anymore. As already said, we want to make our Trasimeno one of the driving forces of Umbria.
So, this Christmas tree wants to represent the light of the Trasimeno as well. Indeed, one of the objectives – especially for the mayor – is keeping the attention on his own territory.
While thanking the Mayor of Castiglione Del Lago, we would also take this opportunity TO WISH OUR READERS A VERY MERRY CHRISTMAS AND A HAPPY NEW YEAR.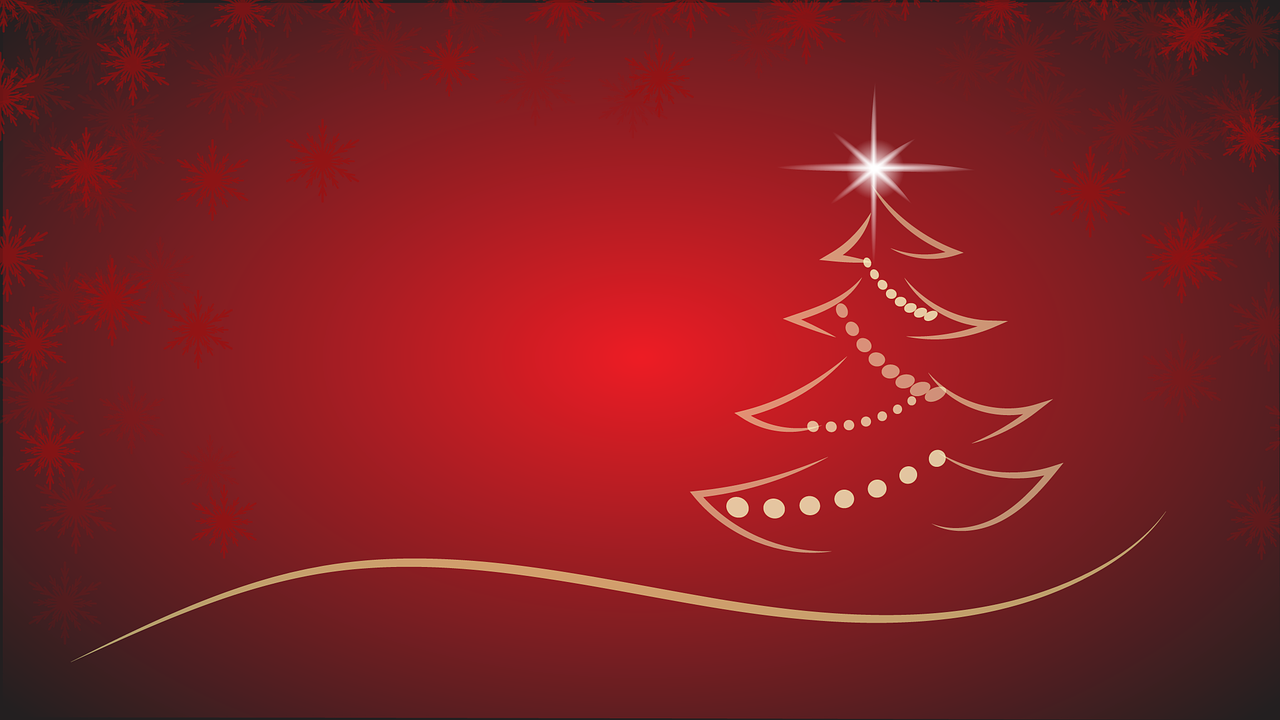 Read also: