The testimony of Mario Leone, Director for Entrepreneurship & Business Ethics at the Argyros School of Business & Economics and new owner of "Podere Amerino": a demonstration of the trust, esteem and excellent work of the Great Estate team.
Today we share with you the wonderful testimony of another of our clients, Mr. Mario Leone – Director for Entrepreneurship & Business Ethics at the Argyros School of Business & Economics – who recently purchased "Podere Amerino", a late 19th century farmhouse located in a panoramic position a few kilometers from Amelia, in the province of Terni.
Our client has been masterfully managed by Antonella Compagnucci, International Property Consultant, who for about one year has been part of the large Great Estate family at our headquarters in Spoleto.
Antonella's experience began with a challenge.
Mr. Leone, in fact, confided to use that he had been looking for his ideal solution for a long time: an elegant and valuable property, which could be lived in for years to come with the rest of the family, envisaging extensions and customizations.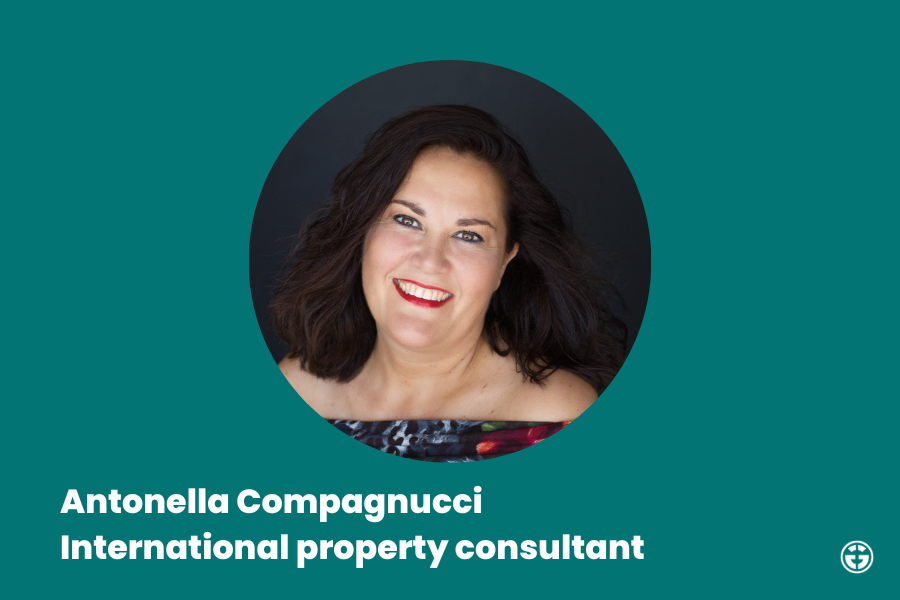 Last April, Antonella understood that "Podere Amerino" could be the right property for Mario's dream and showed great empathy in understanding the needs expressed by the client. Thus, the long search ended happily!!
In fact, just 3 months after seeing the property remotely through our video visits service, Mr. Leone decided to sign the purchase proposal. Antonella's work then continued with careful advice to put the new owners at ease in view of the imminent move.
At the signing of the deed, Mario Leone expressed all his joy at having found his new home thanks to Great Estate in a letter addressed to Antonella and the CEO of Great Estate, Stefano Petri.
Dear Stefano and Antonella,
before too much time passes from the date of sale (13 September) of our new home in Umbria, we would like to thank you both for your help in identifying a truly magnificent property that we can now call our home.
The search was quite long and at times we felt we could not find what we wanted within the price range we had in mind, however you experience and expertise in the region and the speed of the negotiation allowed us to find the perfect situation.
The historic main house, the beautiful swimming pool, the possibility of renovating the annexes for a future second home, the elegant furnishings and the large property make it a jewel that we will cherish for many years to come, together with our family and friends.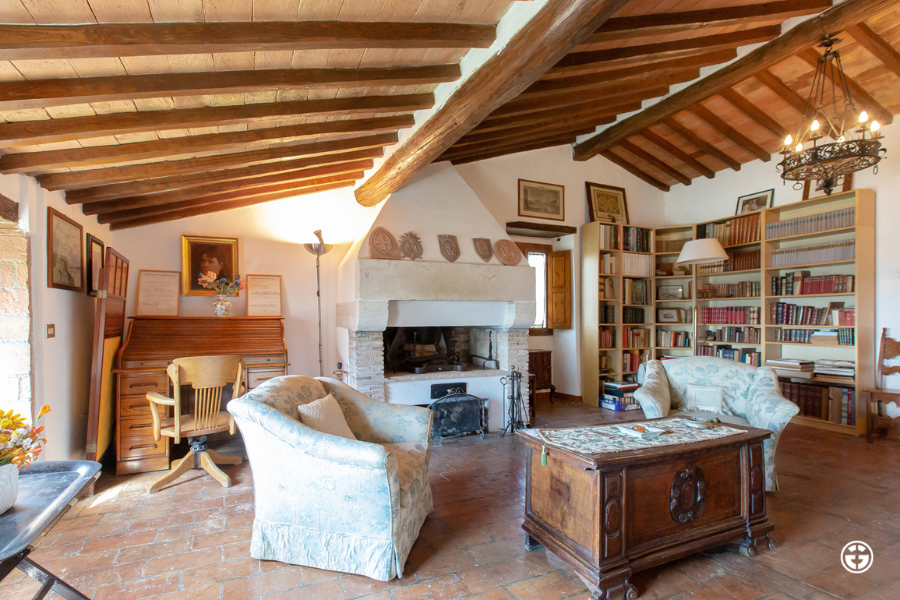 Antonella was wonderful not only for having found the house, but also in her constant communications and for introducing us to the locals who helped us with the move to the new house from the very first days of our arrival in Italy.
I think many real estate agents think the deal is closed when the house is transferred; however, she continued to help us, with a gradual transition, taking over the various utility issues etc…which others would not have considered part of their job.
To everyone at Great Estate, it has been a real pleasure to work with you and we would be very happy to recommend your services to other potential buyers, so feel free to use our testimonial as a reference.
See you soon,
Greetings
Mario, Carol Leone and family.
The words expressed by Mr. Leone, in addition to filling us with pride,
confirm once again how extraordinary our work is,
which allows us to help our clients make their dreams come true.