Today we introduce Dr. Filippo Cori, International Property Consultant and coordinator of the consultants who manage international buyer clients of the Great Estate group.
INTRODUCTION
My name is Filippo Cori and I was born in Spoleto. After graduating from scientific high school, I discovered my love for foreign languages and therefore chose to undertake a university course that would allow me to develop this passion of mine.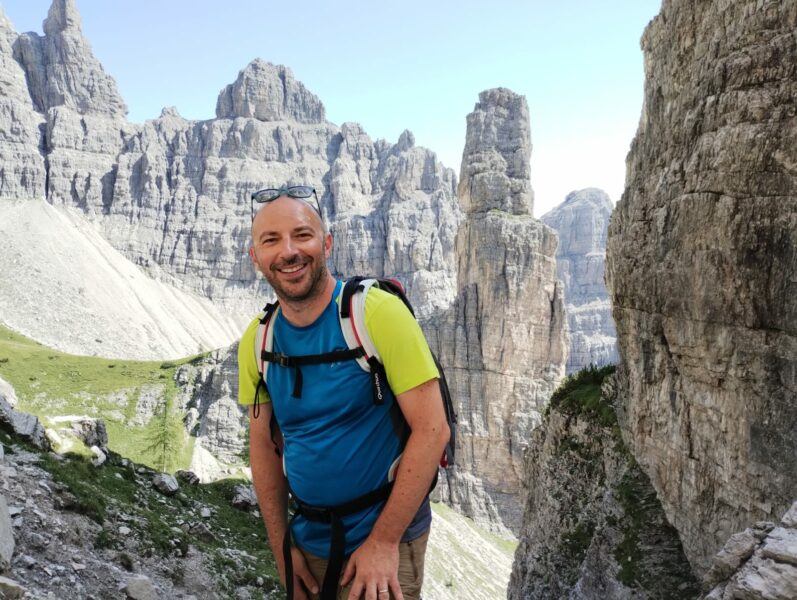 I love travelling, hiking in the mountains and following, from the comfort of my sofa, all possible sports except football.
I have been working at Great Estate since 2016 in the Spoleto office, and until last year I was mainly responsible for managing international buyer clients.
Since 2023, this activity has been joined by that of coordinator and manager of the consultants who manage international buyer clients, taking care of their training.
KNOWLEDGE OF THE GROUP AND ARRIVAL IN GREAT ESTATE
I met and started collaborating with Great Estate a few years before I officially joined the company. At the time, I worked for another real estate company and on some occasions I happened to collaborate with the group led by Stefano Petri.
I believe the first was the visit of some buyers of Roberto Biggera, interested in a property located near Perugia that I managed.
SHARING GREAT ESTATE'S VALUES AND WORKING METHOD
My work history prior to joining Great Estate was quite turbulent. Every 3-4 years at most I have always felt the need to change, to find new stimuli.
This year, 2023, is my seventh at Great Estate, and I don't feel the need to change at all: evidently, this means that I like both what I am doing and the work environment, which is stimulating for me. With the vast majority of Great Estate professionals, I share values such as friendship and honesty and a harmony which, in the working environment, is very rare.
Our working method is sometimes a little hectic, but we are working to improve it.
CURRENT AND FUTURE PROJECTS
Together with Giacomo Buonavita, who follows the agents who manage seller clients, we have started a journey aimed at improving the management of the clients who rely on our group and, consequently, of the consultants who manage them.
We are trying to provide them with the best possible support for many of the aspects related to the sales journey, identifying their objectives together and trying to facilitate their daily work.
The first objective for the future is precisely to complete in this second part of the year what began last January.
TO CONCLUDE
I have no magic formulas or particular recipes: I believe that the majority of our clients appreciate those who prove capable of listening to their needs and responding "proactively" to their requests, all while always remaining themselves.
To my colleagues I suggest:
"If you don't immediately have the answer or solution to a question, try asking some else in the group: someone will have already been there before you and will be able to advise you better."
FILIPPO CORI