Today we will get to know better, Virginia Vaccaro, GreatMag Managing Editor of the Great Estate group.
INTRODUCTION
I am 30 years old and I live in a small town in the province of Siena.
I graduated in 2011 from the Italo Calvino Linguistic High School in Città della Pieve, and subsequently I attended the three-year course in Linguistic and Cultural Mediation at the University for Foreigners of Siena, graduating in December 2016.
The same year, I started working in Rome in the communication department of a made in Italy eyewear company. In November 2018, I met the CEO of Great Estate, Stefano Petri, and my adventure with the group began.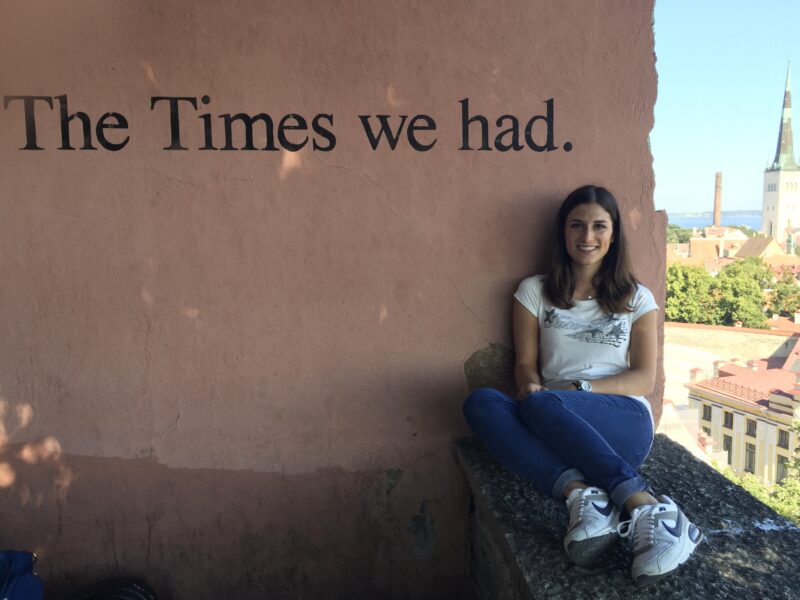 My language training has allowed me to learn languages such as English, Spanish, French and Chinese. My studies have allowed me to travel around Europe, also living for 5 months in Estonia, thanks to the Erasmus+ project.
THE MEETING AND COLLABORATION WITH GREAT ESTATE
As mentioned, I joined the Great Estate group at the end of 2018, initially dealing with the first contact with clients and translations. Over time I have increasingly oriented myself towards the communication and marketing department, where I am still employed today.
I was absent from work for almost a year as I was on maternity leave and on my return, October 2022, I found Great Estate even bigger and more structured: new colleagues, new offices, new partners and therefore, great potential for professional growth.
I have always tried to learn as much as possible in this sector, which was unknown to me before 2018. Day after day, I have acquired the awareness of the complexity behind a real estate transaction and the management of a large work group, as is now Great Estate.
VALUES AND METHOD OF THE GROUP
Although there are many of us and each with their own personality and way of working, what makes us a cohesive and structured group is having solid guidelines, represented primarily by our CEO Stefano Petri, but also by our Academy: a set of indications, rules and suggestions to standardize and optimize everyone's working method, in order to be aligned in carrying out the various activities and in managing clients, both vendors and buyers.
I believe that clients rely on Great Estate both for the professionalism that each member of the group possesses, and for our way of staying by the client, step by step, throughout the sale and after-sale process.
FUTURE PROJECTS AND GOALS
Since last spring I have started attending a course to obtain the qualification of Graphic Designer with international Adobe certification: my goal is to be able to acquire more and more autonomy in the production of Great Estate's paper and digital marketing and advertizing materials, such as our new magazine, GreatMag.
The first edition of GreatMag, combined with the process of renewing our image, represents for us a further moment of evolution, essential for communicating what we have built over time: what makes Great Estate one of the most important companies in Italian real estate, always with an international scope.
VIRGINIA VACCARO