Sold in June 2019, we are now going to close our set of articles addressed to the sale of "La Torretta" farmhouse. Let us propose you the interview to Mr. Alan Ferrier, the new owner of this amazing home located into the countryside of Todi, Umbria.
Welcome Mr. Ferrier. Thank you for your time! If we may ask, where do you live and what is your job?
My wife and I have been dividing our time between our residences in Hong Kong and Phuket. Now we shall also spend part of the year in our new house in Umbria. I am a Consulting Engineer by profession, but am now semi-retired. My business is based in Hong Kong.
Why did you choose to purchase a property in Italy? Did you already know our country and, to be more precise, the area of Todi?
We had spent several vacations in the Todi region and we like it very much. It is also convenient to stop over in Todi, via Rome, on our annual visits to see family in the UK.
We found you by research on the internet. Great Estate's web site was easily accessible and had interesting properties that could readily be viewed without commitment.
Why did you entrust yourself exclusively to Roberto for you research?
Roberto responded very quickly and positively when we contacted him through the web-site. Over the course of 3 days we viewed around 15 properties with him.
What did you like the most of "Casale Torretta"? Why did you decide to purchase it?
We liked the quiet location and the fantastic views, but mostly we liked the build quality of the house and the fact that it had the accommodation we wanted.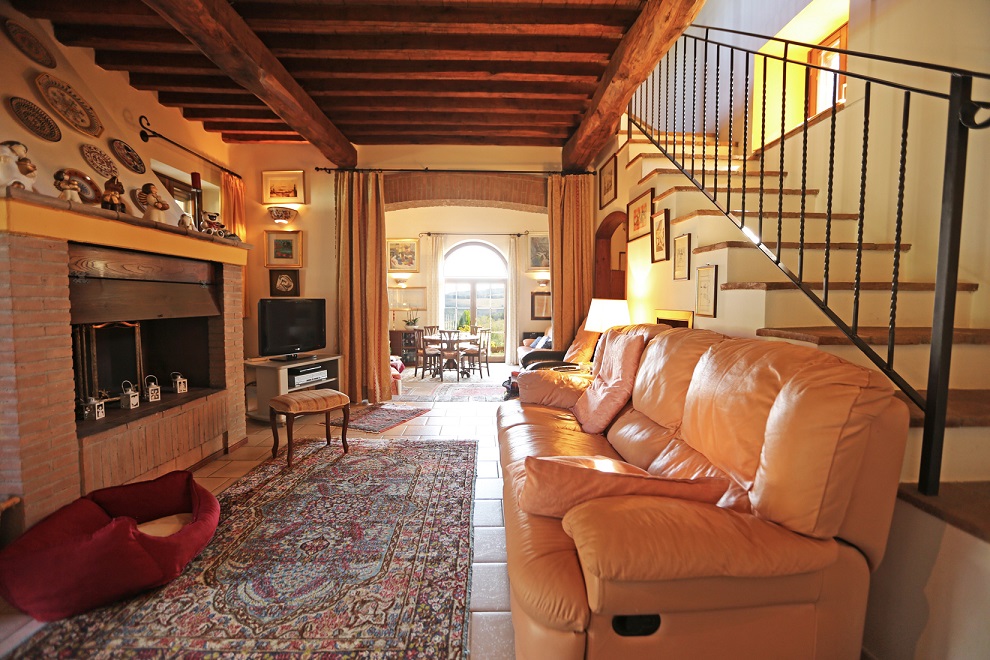 "La Torretta" had and represented everything we were looking for.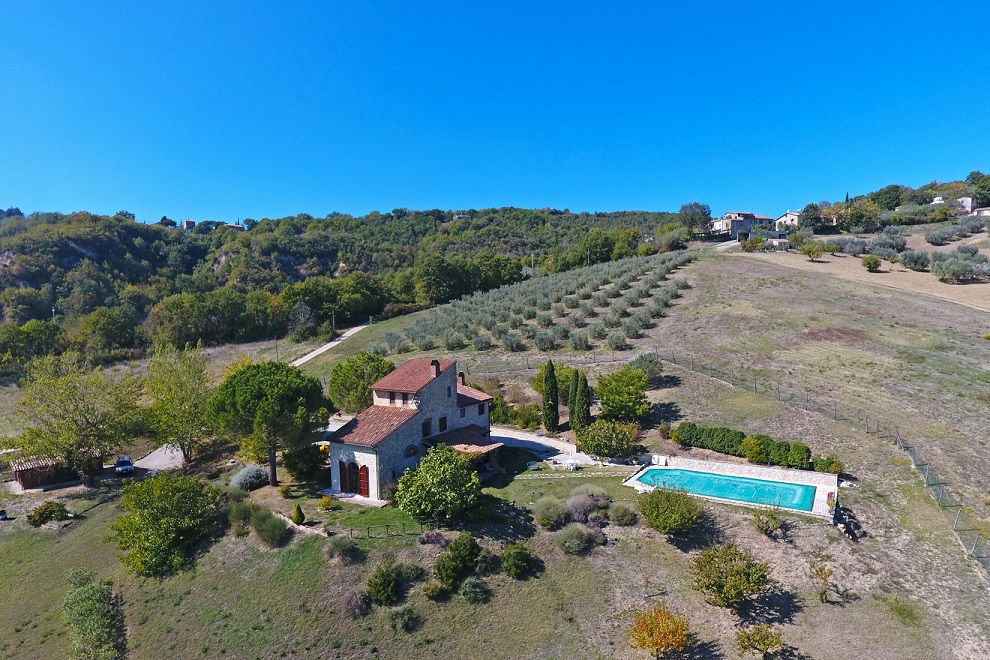 The established gardens and olive groves were also appealing. The fact that it came more or less fully furnished (although not to our taste) meant that as newcomers to the area carrying only suitcases, we could move in immediately. We have since replaced most of the furnishings but at least we did not have to shop for a whole house-full of furniture on day one (click here to discover the property).

How was the negotiation? Were there any problem?
There really were no negotiations as such. The house had an asking price, we made a reasonable offer and the owner accepted. We then made it clear that we wanted to complete as soon as possible and the deal went through very quickly. Roberto's assistance at every stage made the whole process seamless and, unlike many property transactions, stress-free.
How will you use your new home?
We will use it as a third home, although we have not yet worked out when we will use the Todi house and for how long. Probably we will be here say 3 times a year for 2 months at a time. We plan to have many guests staying at the house as the Umbria area is still not over-run with tourists and has lots of appeal; the history, the friendly people, the countryside, and of course the food and wine. We have already had 2 sets of visitors in the first month and we have 2 more sets planned during our second month.
In short, would you like to tell us something about your experience with Great Estate?
I think the best that we can say is that we have no complaints. In the property transaction arena, that is quite rare and special. We have no experience of other agents in Italy but we have used many agents for many transactions in Hong Kong and Thailand over the years and we have never had better or more efficient service.
Would you recommend Great Estate to other international clients who, as you already did, want to purchase a prestigious property in Italy? If so, why?
Yes, we would have no hesitation in recommending Great Estate and Roberto in particular. Roberto very quickly understood the type of property we were looking for and in only one trip and three days of searching, he came up with the property that we wanted. We are very happy with the service and the outcome.
A special thanks to Mr. Alan Ferrier.