Last spring, Mr. Nasti, sold – thanks to the collaboration with GE – his apartment in Città Della Pieve: our interview.
Last spring, a young couple resident in Chiusi, Siena, purchased – thanks to the support of our real estate consultant Giacomo Buonavita – an apartment in Città Della Pieve. They were looking for a first home in a good location. After having visited different properties, they decided to purchase the one of Mr. Gennaro Nasti, a Carabinieri lieutenant colonel: an almost new and well-finished apartment surrounded by nature and located a few minutes from the historic centre of Città Della Pieve, Umbria.
We met the property ex-owner, Mr. Nasti:
Good morning Mr. Nasti, first of all, thank you for your time. How did you discover the GE group? Did someone suggest it to you? If so, why?
My friend, the engineer Michele Verdi, suggested me the group, because he considers it a very reliable and professional one. For this reason, he introduced me to Mr. Stefano Petri, who dealt with the property acquisition.
We know that, in order to sell your apartment, you gave an exclusive assignment for sale to Great Estate. Why did you do that?
Has already said, the Group's reliability and professionalism played a fundamental role. Moreover, Mr. Petri made immediately a good impression to me. So, I chose to entrust myself to him and his team.
What do you think of the GE advertisement and communication tools?
I think that the different sale services, including the advertisement ones, proposed by the Group are very efficient. For this reason, my impressions are extremely positive!
You were able to close the sale in just three months, which is a very short time. In your opinion, which were the reasons of this success?
I think the reasons which allowed a so fast sale of the property are connected to the experience, reliability and excellent professionalism of Mr. Petri and of all his team.
Has the sale allowed you to reach your "economic objective"?
Considering the current and not easy market situation, I have to affirm that it has been surely satisfying.
Surely because of its knowledge, professionalism, reliability and great advertisement tools.
In your opinion, how does Great Estate differ itself from the other competitors of the field?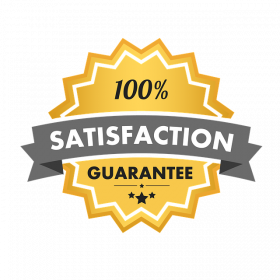 To conclude, would you suggest the Great Estate Group to other clients who want to sell their property? If so, why?
Of course! I have already suggest your group to other people. I would also like to say that I was very lucky to meet Mr. Petri and been so able to work with him.
A sincere thank you to Mr. Nasti
If you are thinking to sell your farmhouse, villa, or apartment, contact Great Estate! Our Group will sell it and respect all your expectations. Visit our website or phone our head office.