Spring 2018 saw, among the different GE sales, the one of Villa El Olivar in Otricoli too. The new owners told us about their experience.
We are Ken & Veronica and as of January 2018 we became the proud owners of a beautiful property near Otricoli Umbria. It is the realisation of a dream but our effort to achieve that dream was not a straight path but rather an interesting meandering journey that took several years. Ken is an American and Veronica is from the Philippines.
We met in Singapore where we both work for The Singapore American School. We have been together for 14 years. For about 6 years we have been spending holidays in Italy Spain and France. We became intrigued by the idea of living in Europe at some point so during our travels we regularly viewed properties in all three of those countries.
We love to drive and explore and after covering some 5000 kilometres in Italy there was so much we loved. The genuineness of the people, the natural beauty of the land, the pace of life and of course the food and wine. We began looking at properties on the internet and talking with our friends.
One of those friends had lived in Rome for 7 years and he talked about how he had loved the time he spent in Umbria. That interested us so we focused our internet search for properties in Umbria.
A number of the properties we viewed on line were listed by Great Estates so we e-mailed them and expressed our interest. We quickly got a reply from Roberto Biggera.
That initial connection resulted in an absolutely remarkable working relationship and an intensely satisfying experience that culminated in the purchase of a property we never thought would be possible for us to own.
We traveled to Umbria from Singapore, stayed at a beautiful bed & breakfast spot just outside of Perugia and contacted Roberto. The next day at 9:00am Roberto was at our door prepared to drive us around and show us properties. As two people who don't speak Italian we were so reassured by Roberto's excellent command of English and his ability to understand exactly what we were interested in. That sounds simple enough but we actually hadn't resolved in our own mind what kind of property we wanted.
Undaunted by our uncertainty Roberto spent the next 3 days showing us different kinds of properties ranging from beautiful apartments to farmhouses to bungalows in a gated community.
We were so appreciative of Roberto's ability to range far and wide in order to show us places that might interest us and never once did we ever feel pressured to hurry or consider something we weren't interested in.
When we talked each evening after Roberto dropped us off and after a whole day of searching we began to sharpen our thinking about what we really wanted. In our hearts we wanted what so many people want when they think of Italy….a big beautiful home that would accommodate friends and family when they came to visit, a patio with a fabulous view, land where we could grow vegetables and have lots of green space around us…and if we allowed ourselves to dream really big our property would also have a pool and a fireplace. We agreed that we had probably watched the movie "Under the Tuscan Sun" far too many times and therefore had a somewhat unrealistic idea of what we could own given the budget we were working with.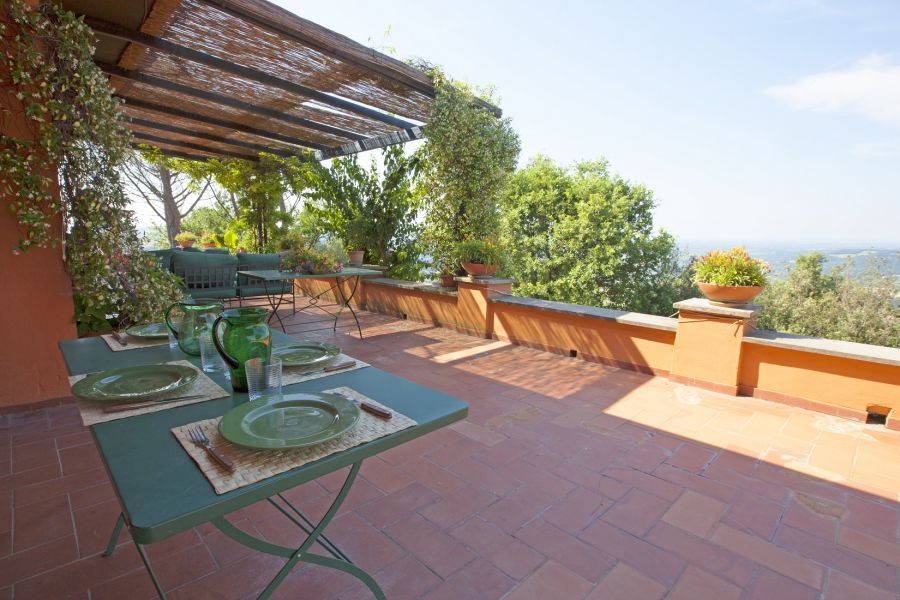 On our third and last day with Roberto he convinced us to have a look at a property he felt was special and could be just right for us. The moment we drove onto the grounds of that property our excitement began to build.
It had a Long almost grand entrance leading to the house. The drive was flanked by pine trees on one side and olive trees on the other side. We parked and walked into the house and we were stunned.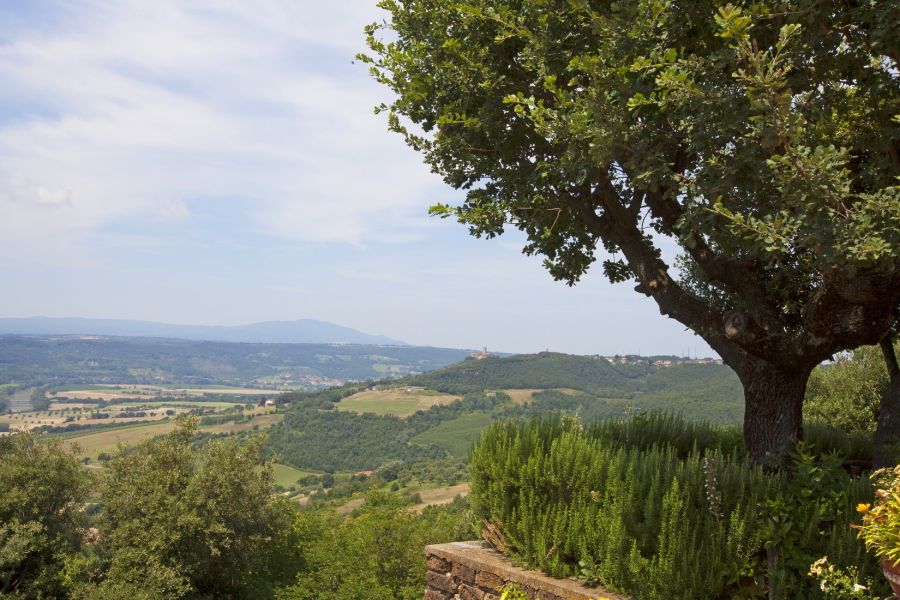 We were looking at a large living space that was light and bright that led out to an enormous patio that had breathtaking views. The home was in great shape, had two floors, multiple bedrooms & bathrooms and a fireplace on both floors. Roberto led us outside and walked us into the olive grove where we were greeted by a large swimming pool. It was at that point we felt our excitement turn to apprehension. It was all too good to be true and we figured that meant it was likely to be well outside our price range. Roberto sat us down and explained the cost and reassured us he would work hard to get us the best deal possible.
We were again filled with excitement and anticipation. (This is the part of the story where the beautiful ending occurs) We made an offer it was accepted and we purchased our dream property.
In the process of doing so Roberto was with us every step of the way. Even though we were in Singapore Roberto e-mailed us constantly providing updates, details, advice, contacts, photos and peace of mind.
The professionalism, service and attention-to-detail that Roberto supplied was unlike anything we had experienced before. We have the utmost confidence in him, trust him completely and would want him to be the agent helping any of our friends who might be inspired by our story to also own a place in Umbria.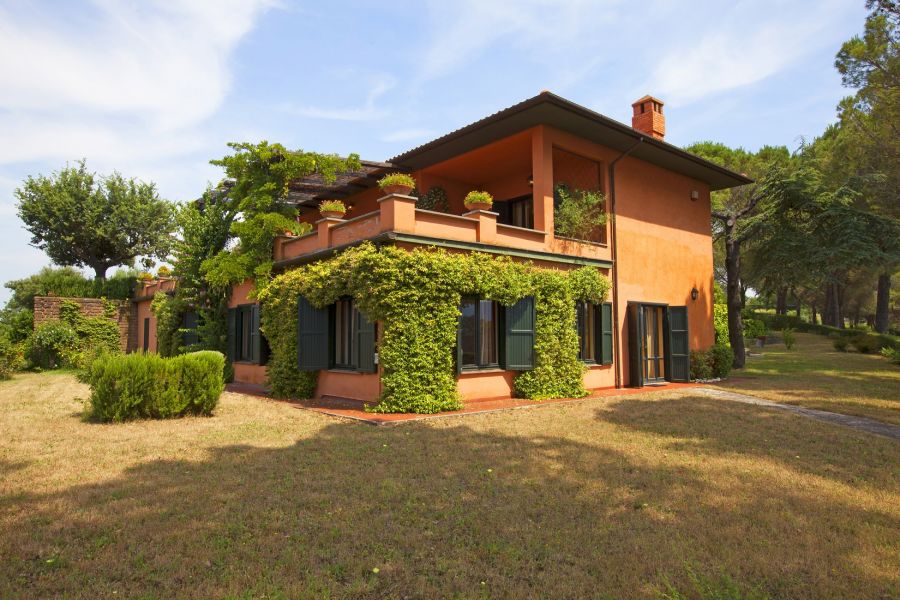 For now we will travel from Singapore to our home in Italy every chance we get until June 2020 when it will become our permanent home and we fashion our new life "Under the Umbrian Sun".
Ken & Veronica
Are you looking for your dream home too?
Visit our website or contact our head office.
This property has been successfully sold.
To find out the final sale value or search for other similar properties, please contact us, we will be happy to help.
Read also: