We have met Mr. Pogorzelski who, last November – thanks to the collaboration with Great Estate and Re-House Immobiliare -, purchased his family's country dream home, "Il Piccolo Loft". The tale of his experience.
Hi!
We are a Polish family from Warsaw. We came to Italy six years ago. For the first five years, we have been living in Milan. In 2011, we moved to Rome. We have two children: Zuzanna, graduated in London and currently working in Africa for an English NGO, and Jan, who is actually studying at the university of Rotterdam, Holland, for an Erasmus project. I work for an American financial multinational company. My wife does not have a job. The first time we went to Umbria, in 2007, we spent our holidays near Città Della Pieve. We came back in those areas many and for different times: even if it is true that we love the entire Tuscany and Umbria, Pienza, Cortona, Sarteano, Castiglione Del Lago and Montepulciano are our favourite places.
At the beginning, we were thinking about an home in Rome but, with the time, we changed our idea. We stayed in a villa near Warsaw for years, so we get used to live surrounded by the green and tranquillity. After twelve years spent in different apartments in many large cities, we understood we were missing the open-spaces and nature, something you can find only in the countryside. For this reason, we started to look outside Rome. Here is how we found Great Estate: looking the different online property advertisements. Talking about the group's website, we were immediately and pleasantly surprised by the quality and the accuracy of the properties advertisements and photos.
During our dream home research, the first agency we contacted was the Re-House Immobiliare, leaded by Marco Barbanera. His professionalism and openness amazed us. In addition to the properties which he directly managed, Marco offered himself to organize us some visits to the Great Estate properties too:
we saw many houses in Tuscany and Umbria, but no one was like "Il Piccolo Loft". I remember that the first visit was really unforgettable.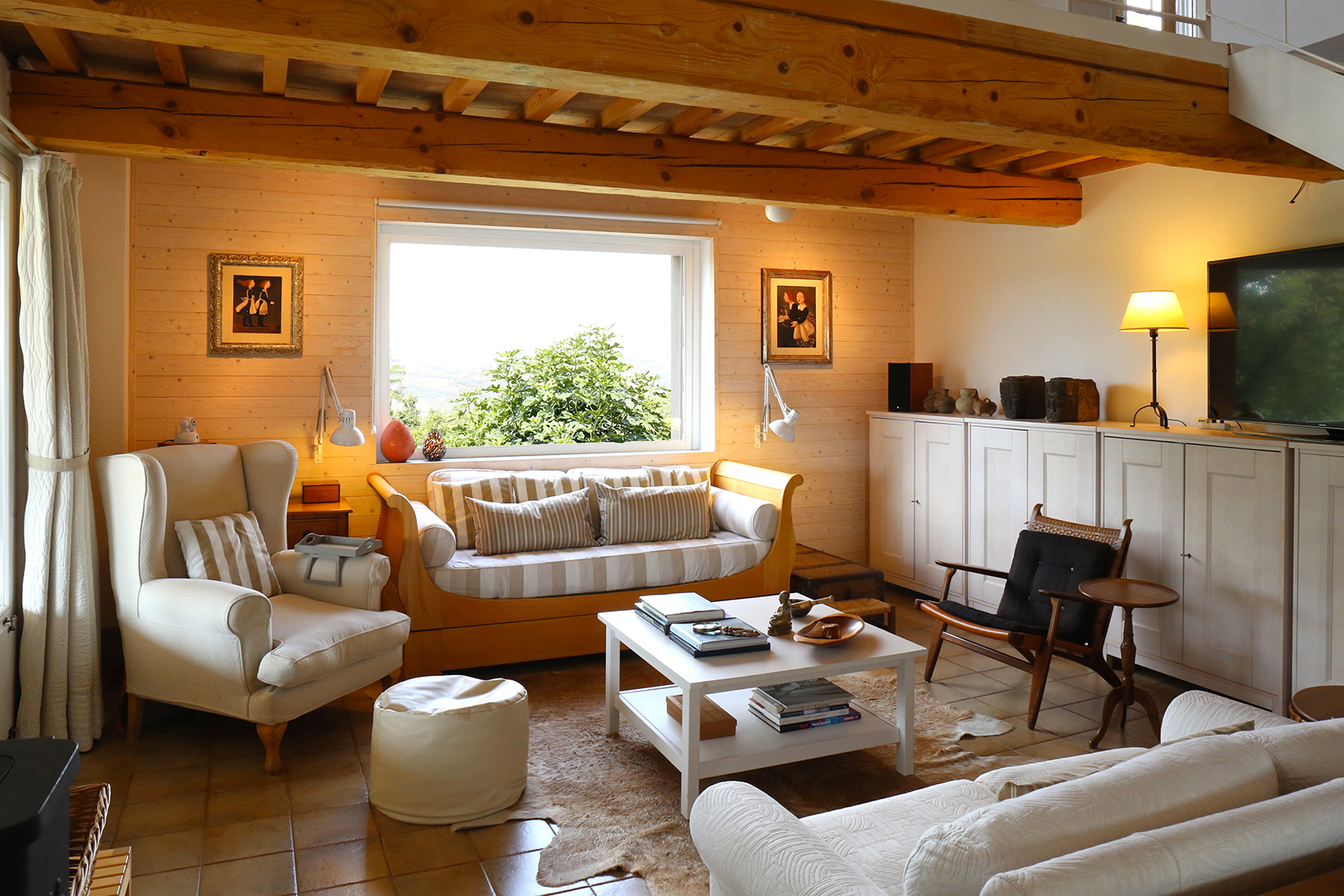 Our intention was to buy a farmhouse near a town and, travelling the road to reach the farmhouse, we had the impression to be too isolated. Instead, when we arrived to the farmhouse, we immediately fell in love with it. Its style and tone which perfectly mix the tradition and the modernity, its finishing, the large external spaces, as well as its location, from which it is possible to admire a charming view, were really perfect.
So, "Il Piccolo Loft" seemed to be there for us.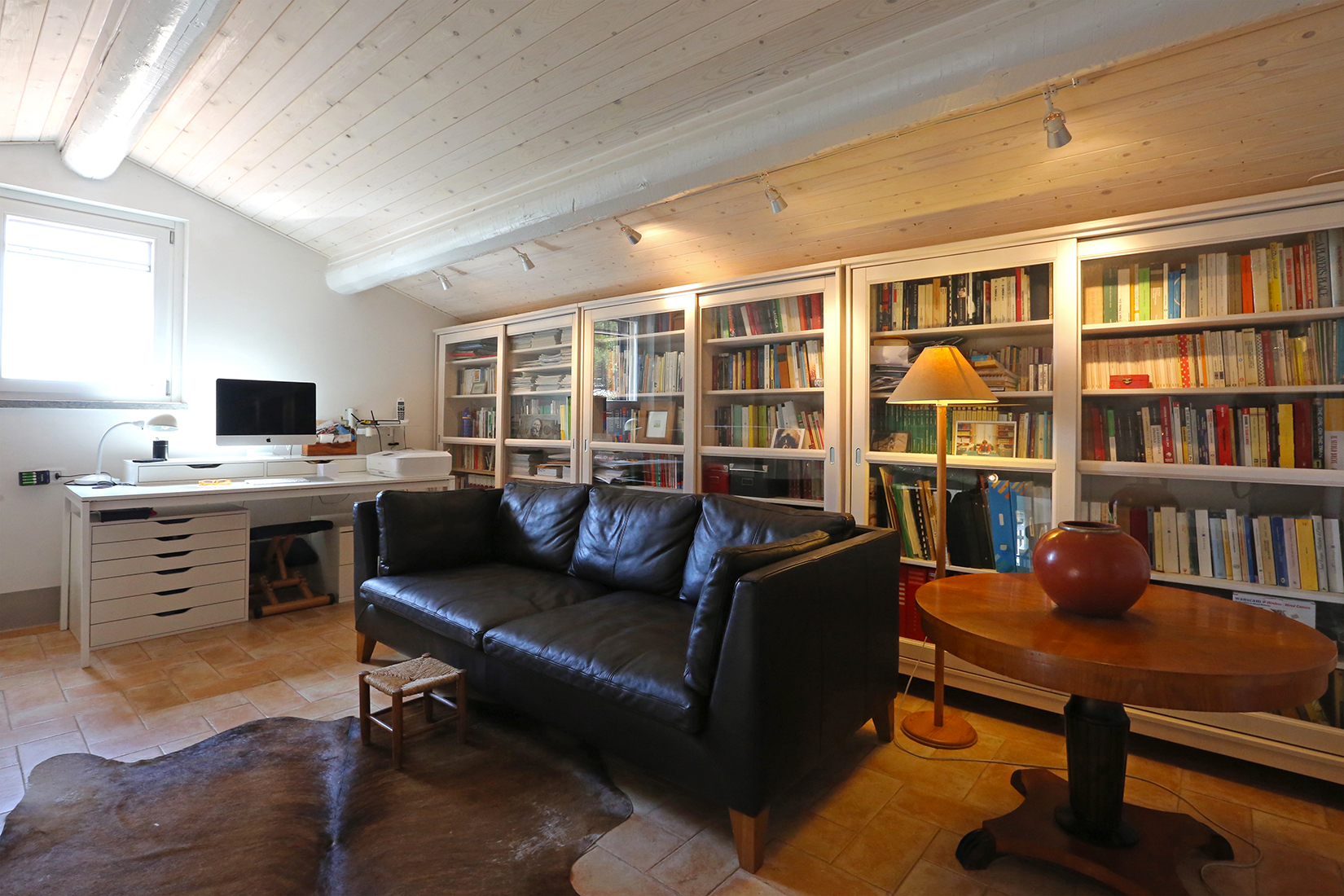 Indeed, the house did not need structural changes. One of the bedrooms does not have a bathroom, so we are thinking to create an en-suiteone. We would also like to build a swimming pool in the garden. We are sure that this farmhouse will remain our family home for many years, as well as the ideal place where to meet and host relatives and friends.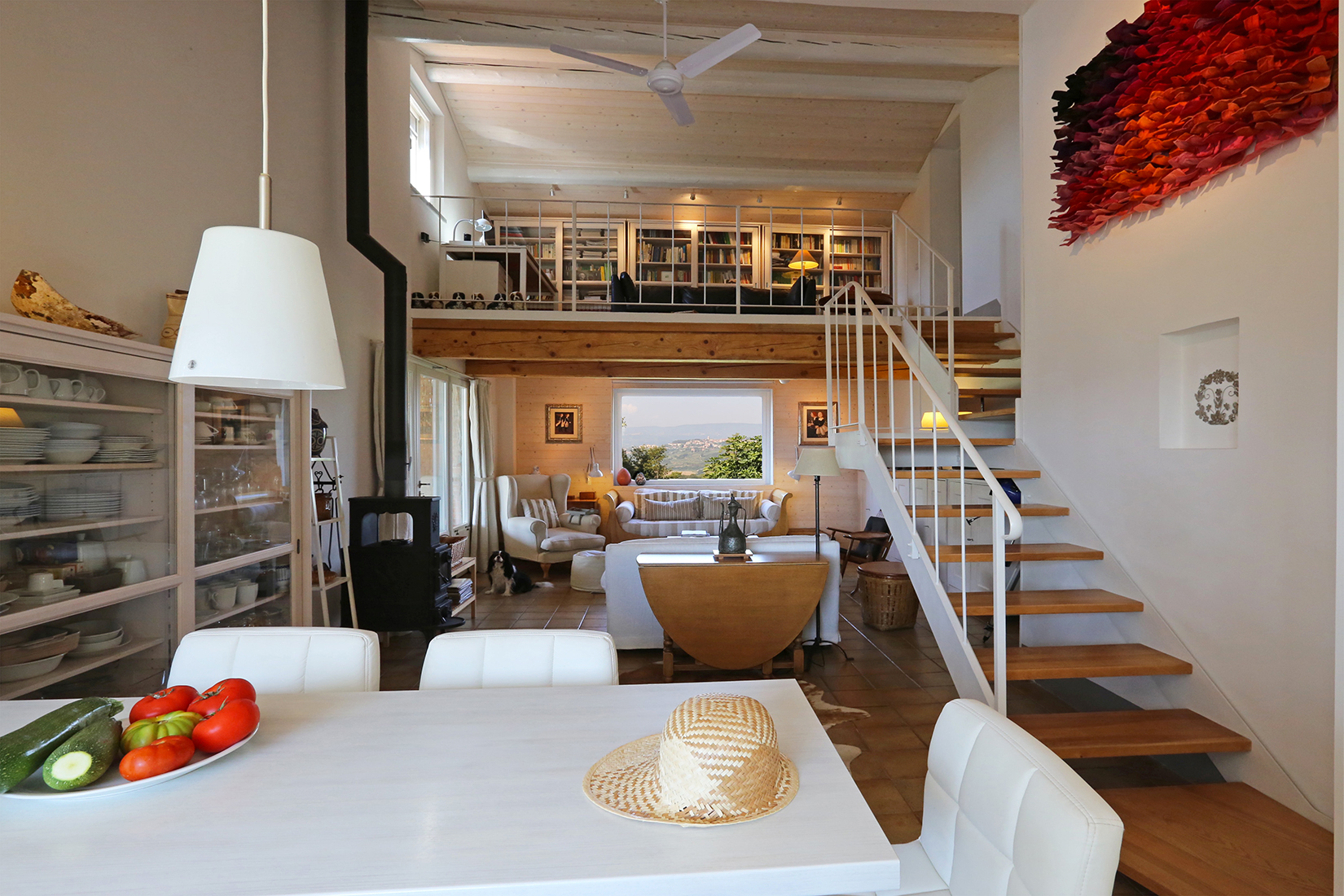 As mentioned before, we are very satisfied with the services and the consultancies that Marco and Stefano Petri, the Great Estate CEO, offered us. We were not able to find something to be improved. Both Marco and Stefano were very helpful and efficient in the managing of our requests and in the answering of all our questions. They promptly gave us all the information and the materials we needed. In every single moment of the purchase process, we have fell ourselves protected and informed.
The kindness, professionalism, openness and the great knowledge of the field make your Group be a very reliable partner. Buying a home is a very important and difficult "life choice". From the very first time, you demonstrated a great attention towards our needs. This is why we would deeply suggest Great Estate Immobiliare to everyone who wants to realize the dream of purchasing a property in Italy.

Congratulations to all and good luck for the future!
We really thank the Pogorzelski family and wish them a great new beginning in Italy!
This property has been successfully sold.
To find out the final sale value or search for other similar properties, please contact us, we will be happy to help.
Related articles: