Talking about the sale of the amazing "Antica Villa Dei Cipressi" – sold in August 30th, 2019 -, the real estate consultant Iuliia Sharenko dealt, thanks to a My Agent contract, with the managing of the buyers. Let's discover Iuliia Sharenko's point of view.
I have to admit that the villa we sold last August boasts a very unique location, with a breath-taking view both on the Val Di Chiana valley and Tuscan hills, on Umbria and even Lazio.
Externally, it presents itself with the most traditional country estates features but with a particular structure that, through some airy windows, makes its rooms very bright.
The insides of the villa (discover the property here), whose renovation has been managed by the owner himself, are particular: an example of this is the amazing '700 serena-stone fireplace located into the living room at the ground floor.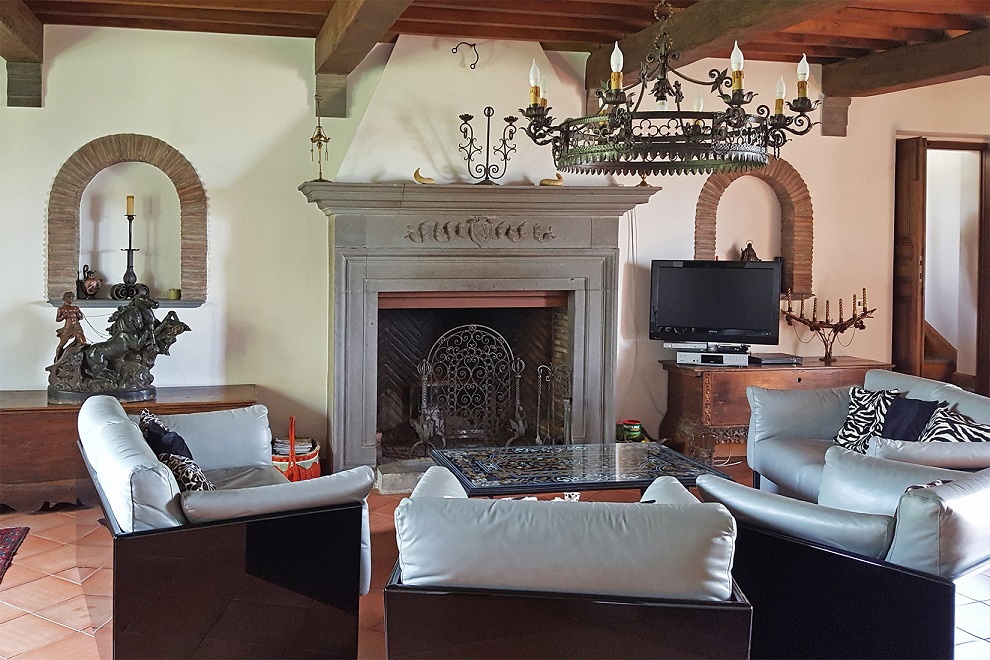 The ancient villa is embraced by a fabulous natural park of a rare beauty, rich of centuries-old trees, fountains and ancient tombs.
In a few words… a real oasis of tranquillity and privacy: exactly what our clients were looking for.
My first contacts with them were in October 2018, when they sent us a request for one of our properties in Umbria through the portal Prian.ru. They are a young couple from Moscow.
During the first interview I addressed them, they explained me which was their ideal home very precisely. Indeed, the following week, we arranged several visits to the properties they selected.
They were looking for a 500-700 sqm villa with a very panoramic view, not too isolated but with its own privacy where to spend all their free time.
They already knew the area of Montepulciano but, after a week, they totally fell in love with Città Della Pieve.
Together, we visited about 10 properties in 7 days. Moreover, they had also visited some other properties with other agencies as well.
Once back to Moscow, they phoned me in order to sign a My Agent agreement because they wanted to work with GE exclusively.
We created a very good relationship since the very first moment!
They appreciated a lot the fact that the person who contacted them before was the same that did every visit with them.
Indeed, in the majority of the cases, when some Russian clients decide to purchase a property abroad they had to first contact an agency in Russia that, very often, is not able to give them all the information needed about a property. In these cases, it is not so easy for them to arrange a property-tour visits because they have to contact at least two or more different agents who may not be able to speak their language. This means that the client does not feel so sure and well supported.
On the contrary, we were their unique consultants and we had always remained in contact with them: from the creation of the purchase offer to the contact with the notary in Russia, the monitoring of the international bank transactions, the final deed of sale and the post-sale services organization.
It was a very important and beautiful experience for me!