In February, the Nama Real Estate agency of San Vincenzo, a partner of the G.E. group responsible for the Livorno area, celebrated the sale of "Casale Bellevue": a magnificent property located on the Etruscan coast, just three kilometers from the sea. Antonio Anile, the owner of Nama Real Estate, reveals the background of the buyer's management. The sale of "Casale Bellevue": a great result thanks to the Great Estate method.
Do you remember "Casale Bellevue"?… a window wide open on the blue sea of Tuscany!
We had "told" you about it in our article of 4 May 2018.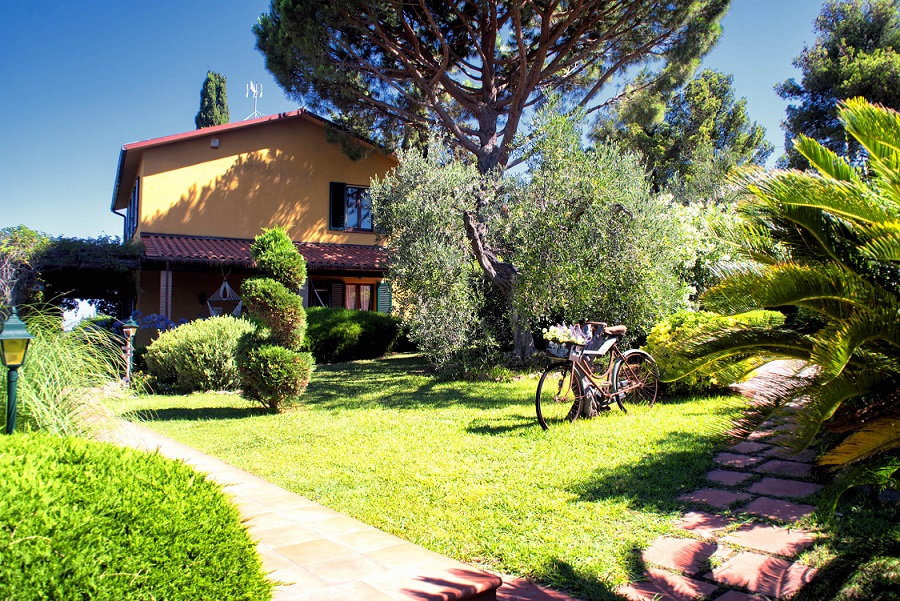 "Casale Bellevue" is an enchanting residence surrounded by a lush park, situated on the top of a hill.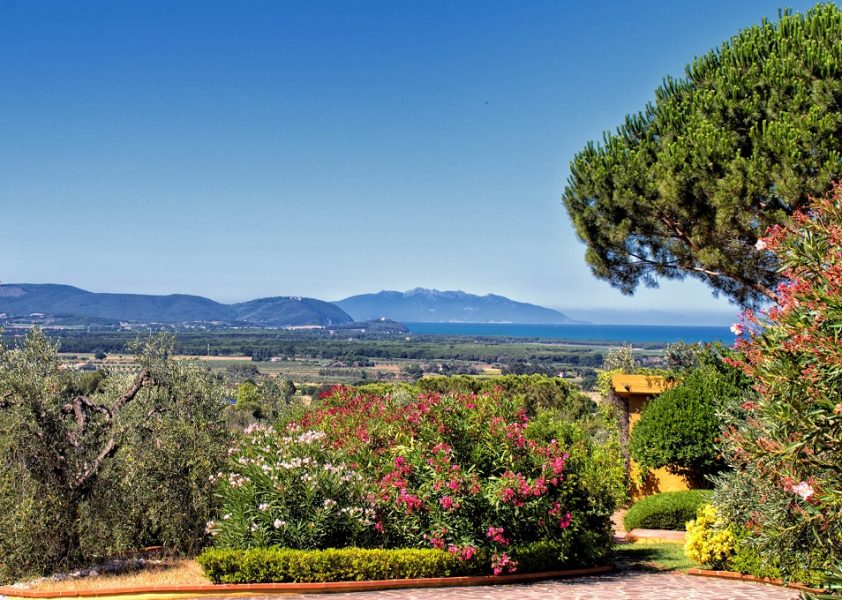 The location is the jewel in the crown: the house offers a breathtaking panoramic view from the coast of Livorno to the Gulf of Follonica.
This marvel overlooking the Tyrrhenian Sea was purchased last February by an Italian couple from Florence thanks to the professionals at Nama Real Estate – a partner agency of the Great Estate group based in San Vincenzo (Livorno) – Antonio Anile and Mary Ann Tumiotto.
Antonio himself says:
The new owners of "Casale Bellevue" are an Italian couple from Florence who contacted us through the real estate portal Casa.it.

They were looking for a second home along the Tuscan coast. Initially, they were oriented towards the Versilia area; then, they opted for the Etruscan Coast, both for the magnificent landscapes that this area offers and for the quality of the sea, which is certainly better than that of the Tuscan coast further north. I remember that together we visited three properties in one day on 18 January.
It was "Casale Bellevue" that literally "struck" the buyers, so much so that they immediately expressed their interest and, about a week after the first inspection, submitted a purchase offer.
In fact, they were "overwhelmed" by the incredible sea view from the property: a 200-degree view from the Livorno coastline to the Gulf of Follonica.

They also appreciated the excellent state of preservation of the property, despite the fact that the sellers lived 400 km away.

The new owners of "Casale Bellevue" decided to renovate the house, also in view of the 110% Super bonus opportunity.
Once the work is complete, "Casale Bellevue" will be their stunning new summer home. I would like to conclude my account of this experience by emphasizing a few key aspects.
With the sale of "Casale Bellevue" we were able to achieve a result that fully satisfied all parties involved.
This experience should make those who want to sell a property quickly and profitably understand how crucial it is to rely on real estate professionals who constantly apply a proven and effective working methodology (in this regard, we remind you of the Great Estate Method).
It was only by following the latter that we were able to arrive at this extraordinary result.
READ ALSO: