How to sell a prestigious property in the best way possible and in a very short time? Entrust yourself to the Great Estate sale strategy, based on a time-consolidated technological methodology: let's discover the THREE "E" rule.
Since years now, the Great Estate group has been using a winning sale methodology aimed to promote a property in the best way possible. First of all, we identify its impartial marketing value, then we start to look for the right buyer, able to appreciate all the qualities of a property itself. The entire process develops with a constant test of the property advertising visibility results.
We define this methodology as the GREAT ESTATE METHOD: Estimate, Exposure, Examination, and Sale.
The very first step, even before the property visit and evaluation, is the explaining of all the Great Estate sale methodology phases, done by one of our professionals.
Then, there will be the sign of the assignment of sale and the property visit.
The next passage is the property evaluation. Great Estate group proposes to its sellers a very efficient tool, The Best Price: a new IT system which allows to quickly and professionally establish the right property value. It is the first, fundamental and essential step to reach the sale in the minor time possible.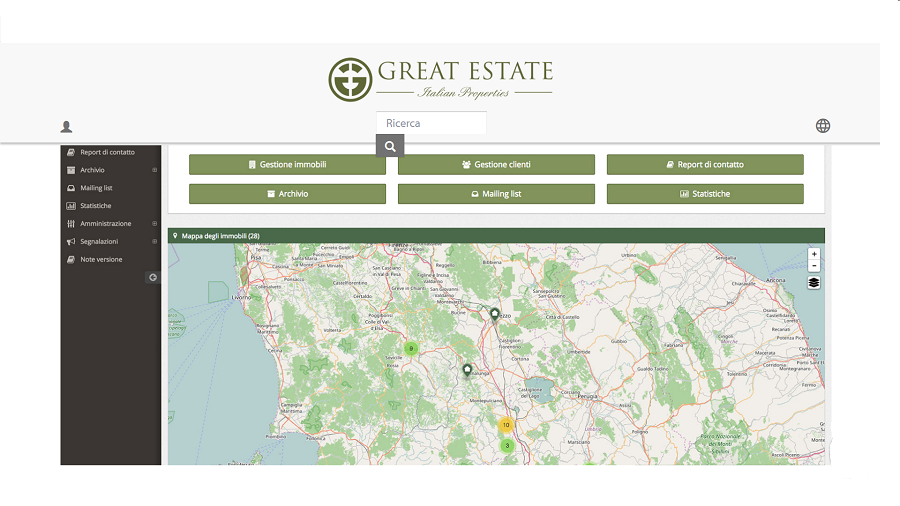 After this, the sign of the assignment of sale stands. In this phase, the tools and the communication and marketing patterns have to be agreed with the vendor.
Then, a professional of the GE will create a detailed property description (which, depending on the selected marketing plan, will be translated into the foreign languages needed).
The following step is the realization of a professional photo shooting and, if the "Video" plan has been included too, some property videos done through the DJI Phantom 4 drone or 360° images.
Another important and essential step is the check of the urbanistic, ipo-cadastral and fiscal situation of the property by creating a due diligence aimed to identify the possible problems that, if not solved immediately, could compromise the positive negotiation conclusion.
For everything concerning the following Great Estate sale methodology steps, we invite you to visit greatestate.it and consult our Services for the seller section.