On Sunday 12 September, the first Padel tournament in the city of Foligno, the Open Great Estate Immobiliare, ended with the exciting finals.
On Sunday 12 September, the Foligno Sport Center hosted the finals of the city's first padel tournament, the Open Great Estate Immobiliare, an important sporting event of which our group was the official sponsor.
Argentina's Juan Manuel Restivo and Ivan Fabricio Cattaneo triumphed in the men's tournament, while Giorgia Rosi and Francesca Tracchegiani won the women's one.
In the women's final, the tds 1 pair of Rosi and Traccheggiani, both ranked 2.4, left no chance for Linda Alessi 2.4 and Caterina Brunamonti 2.4 from Foligno, both ranked 2.4.
This was followed by the men's final, which was a real show that thrilled the audience. An all-Argentinean final saw Juan Manuel Restivo 1.1 and Ivan Fabricio Cattaneo 2.2 clash with tds 1 and 2, and Daniel Calado Luengo 2.1 and José Fernandez nc.
After a first set won by Restivo and Cattaneo, and a second set won on a tiebreak by Luengo and Fernandez, the last and decisive act of the tournament was played, in which Restivo and Cattaneo literally amazed the spectators by conceding just one game to their opponents and thus winning the competition.
At the end of the competition, the prize-giving ceremony was held in the presence of Fabio Moscatelli, head of Padel of Fit Umbria. The trophies were presented by Fabio Marano, Giuseppe Falcinelli and Sabrina Torti, who awarded the Rosi-Tracchegiani pair, while Restivo and Cattaneo were awarded by Nicola Pazzogna, Fabio Marano and Giuseppe Falcinelli. Anna Caselli was also on the staff.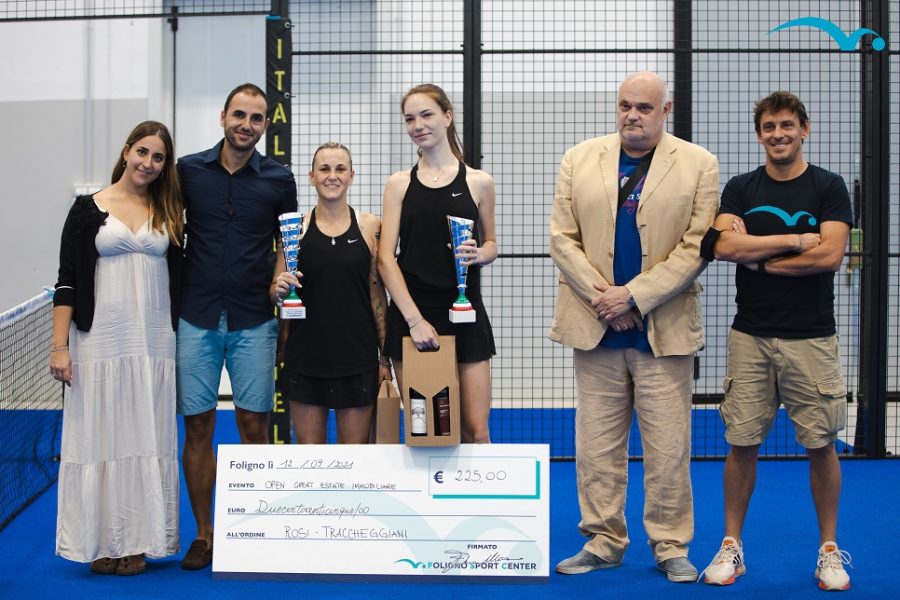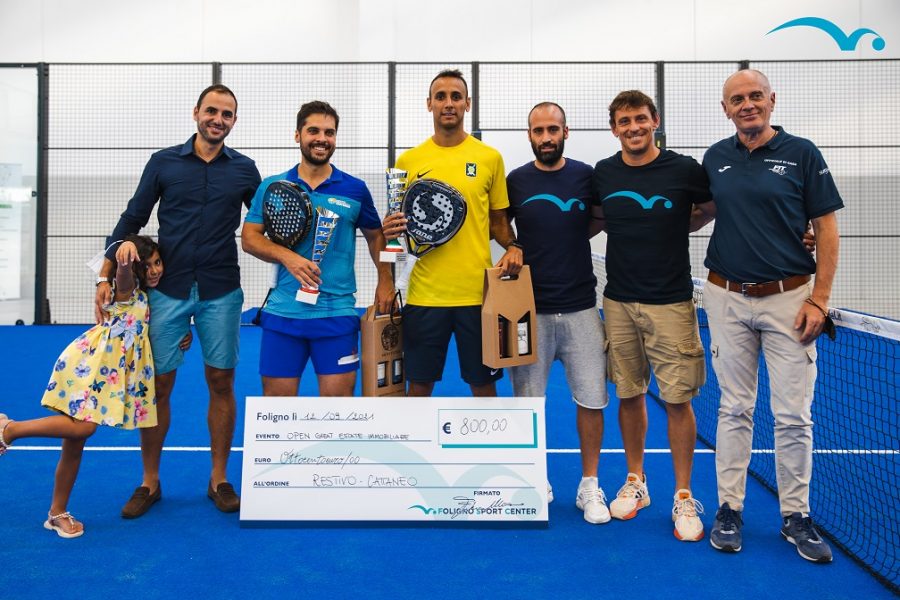 This is how the first Padel tournament in the city of Foligno, which saw the Great Estate Group as the official sponsor, came to an end.
A sporting event that in the next few days will be followed by the opening of the new Spoleto office of our Network.
So, a new and elegant location for the group founded by CEO Stefano Petri, situated in the wonderful historical centre of the Umbrian city, in Via Arco Di Druso 15, where our consultants Carla Caselli, Antonella Compagnucci and Filippo Cori will be ready to welcome you, whether you want to buy or sell a prestigious property in Spoleto and its surroundings!