The most recent sales of the best Italian prestigious properties demonstrate how international buyers are the main purchasers of this kind of properties.
Today, things are truly changed: the time when luxury properties passed from Italians to Italians has ended.
"Villa Bibbiani", a beautiful historic home near Florence, has been purchased by an American buyer in 2018. Its value was of about 20 millions euros.
Moving now into the Ligurian coast, in Portofino, the amazing "Villa Altachiara", belonged to the countess Francesca Vacca Augusta, has been bought at auction by a Russian buyer in 2015. Its value was of about 25 millions euros.
Zhang Liang Johnson, a Chinese famous and rich entrepreneur, has recently purchased the incredible "Villa Buonaccordo", one of the Portofino symbols located in a dominant position respect the Tigullio gulf and recognizable for its unique pale yellow colour. Its value was of about 30-35 millions euros.
Even if the role of the vendors still remain Italian, buyers are mainly internationals: Chinese, Americans and Russians who are purchasing in every Tuscan areas, substituting themselves so to the historic English clientele.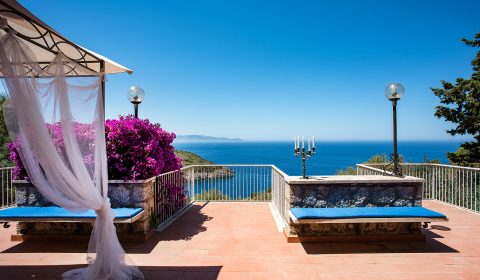 Surely, the flat tax represents a strong incentive for international buyers: the Renzi's Government 2017 law stands that the internationals who want to transfer their residence in Italy can deposit a 100.000,00 €/year substitute tax to cover the foreign earnings. Regarding the ones produced in Italy, the new-residents will pay the normal taxes (read here our article on this specific topic).
Given the current Italian luxury real estate market situation, you will surely understand the importance of entrusting yourself to a real estate group able to professionally and successfully manage the sale and purchase of luxury properties to an important and specifically international clientele.
This is what Great Estate Group is: click here to discover how to sell a luxury property in Italy to an international client.