A mysterious charming landscape, part of the UNESCO World Heritage list, with its hills, ravines and cypresses, constitute the Tuscan countryside of the Val d'Orcia.
Unchanged over ages, this territory tells us about the relationship of reciprocity between humans and nature. Among farmed fields, grazing lands, coloured vineyards, olive groves, beech and chestnut trees, traditional Tuscan farmhouses are immersed into a so huge tranquillity and reachable through some sinuous white roads framed by centuries-old green cypresses.
Five are the municipalities of the Val d'Orcia which, in order to protect the environment, the territory and promote the brand, created the Val d'Orcia Park: Castiglione d'Orcia, an ancient castle dominated by the Rocca Degli Aldobrandeschi ruins and located on the top of a hill, in a panoramic position; San Quirico d'Orcia, a hamlet standing along the Via Francigena and including Bagni Vignoni, the beautiful centre known for its "water square"; Radicofani, with its fortress and crenelated tower, the most prestigious monument of the hamlet; Pienza, whose historic centre is part of the UNESCO World Heritage list since 1996; Montalcino – "Mons Ilicinus", meaning holm oaks mountain – located on a hill surrounded by olive groves and vineyards and overlooking the Ombrone, Orcia and Asso valleys.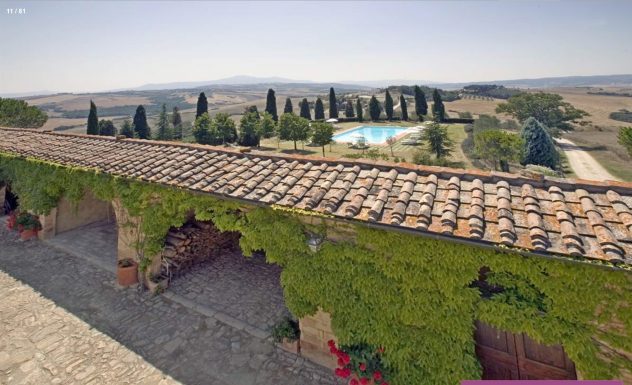 Near this towns, many other remarkable places stand too: not just Bagni Vignoni, but also Contignano, Monticchiello, Rocca d'Orcia, Campiglia d'Orcia, Bagni San Filippo and Vivo d'Orcia.
As a cultural landscape, the Artistic, Natural and Cultural Val d'Orcia Park is part of the UNESCO World Heritage list since 2004: a valley, according to UNESCO, which expresses marvellous natural features and represents the result and proof of the people who lived here.
The richness and variety of the Val d'Orcia landscape are not the only elements characterizing this unpolluted territory. Another flagship is represented by the food and wine traditions of this area too: from the Pienza pecorino to the Val d'Orcia honey, from the Castiglione d'Orcia virgin-extra olive oil to the Cinta Senese cold cuts, but without forgetting about the typical mushrooms and truffles or one of the most famous wines in the world, the Brunello Di Montalcino.
Do you love Tuscany and, in particular, the area of the Val d'Orcia? Is your dream the one of purchasing a farmhouse immersed in this amazing landscape?
So, visit our website to discover all the proposals we offer in this territory and keep reading our Magazine to know all the interesting news about it.
Related articles: