A traditional Umbrian farmhouse near Orvieto, where unpolluted nature and privacy are the absolute protagonists.
What a better way to taste an enjoyable open-air-dinner in a lukewarm summer night, admiring an unique natural panorama? "Podere Del Poggio" gives you this opportunity.
This charming home dating back to '800 boasts an amazing 360° view on the suggestive Alviano WWF Oasis, which is three kilometres away from it. With its 990 hectares, the Alviano Lake WWF Oasis in Umbria represents a real, unique and special biodiversity treasure.
Among its different qualities, the location of "Podere Del Poggio" is remarkable.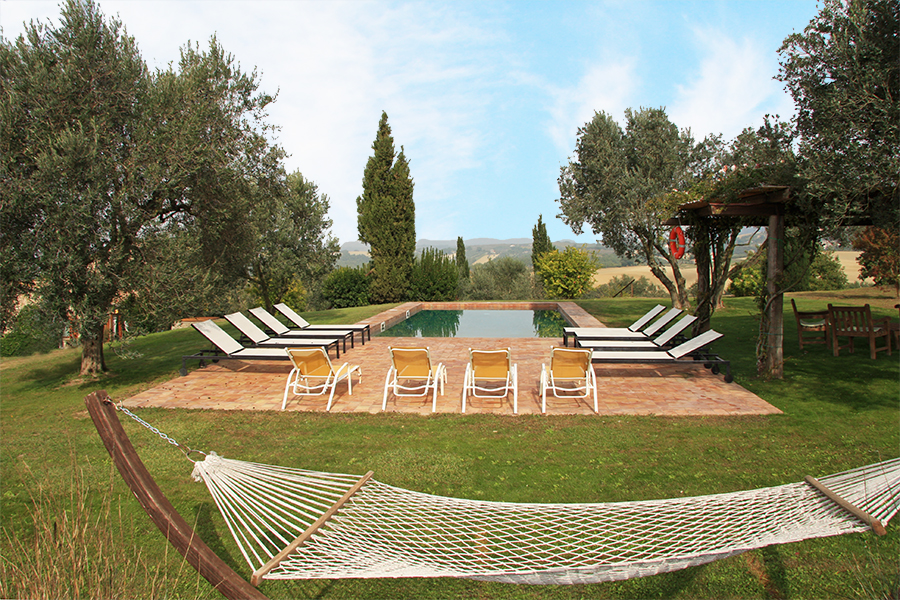 From the swimming pool, located in the most panoramic area of the property luxuriant garden, you can admire this incredible natural heritage.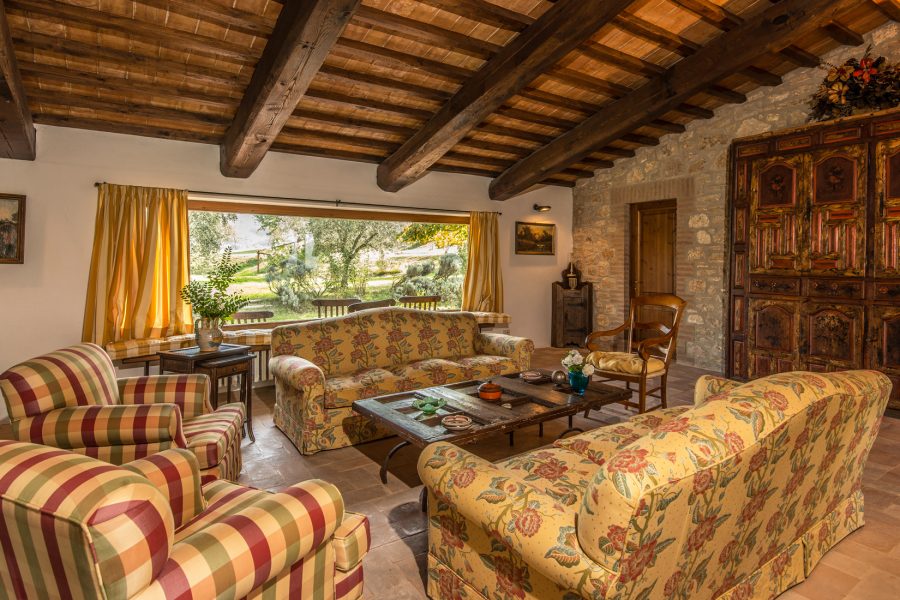 Inside the farmhouse, the large living room at the ground floor catches the attention: a warm and welcoming room, with soft tones, an ancient fireplace, original wood beams ceilings and big windows overlooking the garden.
Right from the living room, moving outside, it is possible to reach a special place: the airy and comfortable portico with its Castel Viscardo cotto floor (read here our article about this topic). It is an elegant and panoramic open-air living area, perfect to relax yourself while sipping a good glass of wine.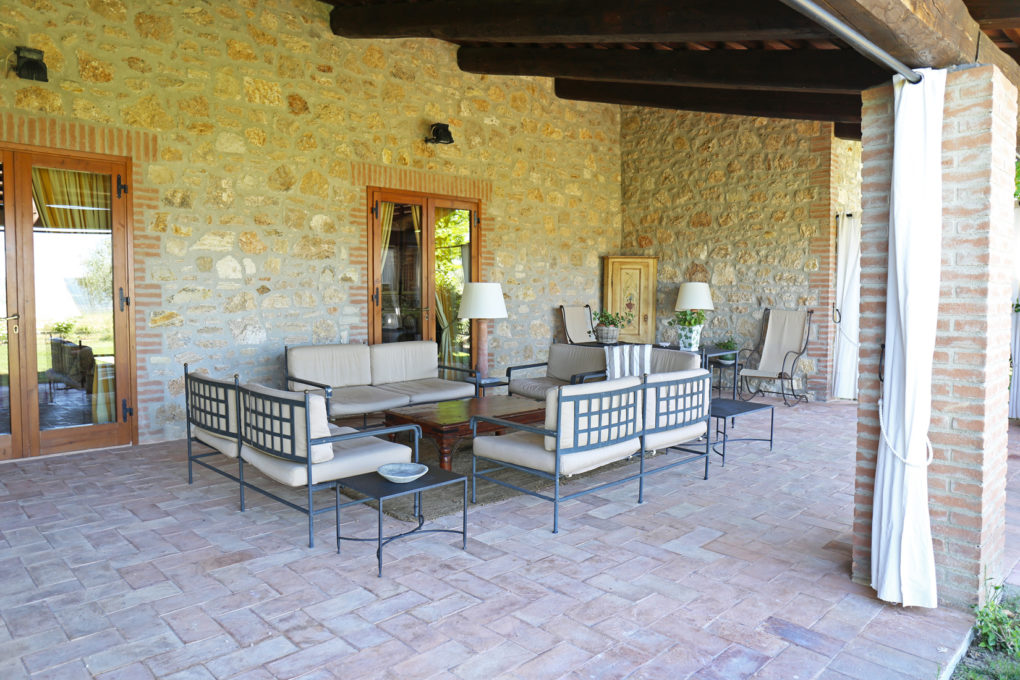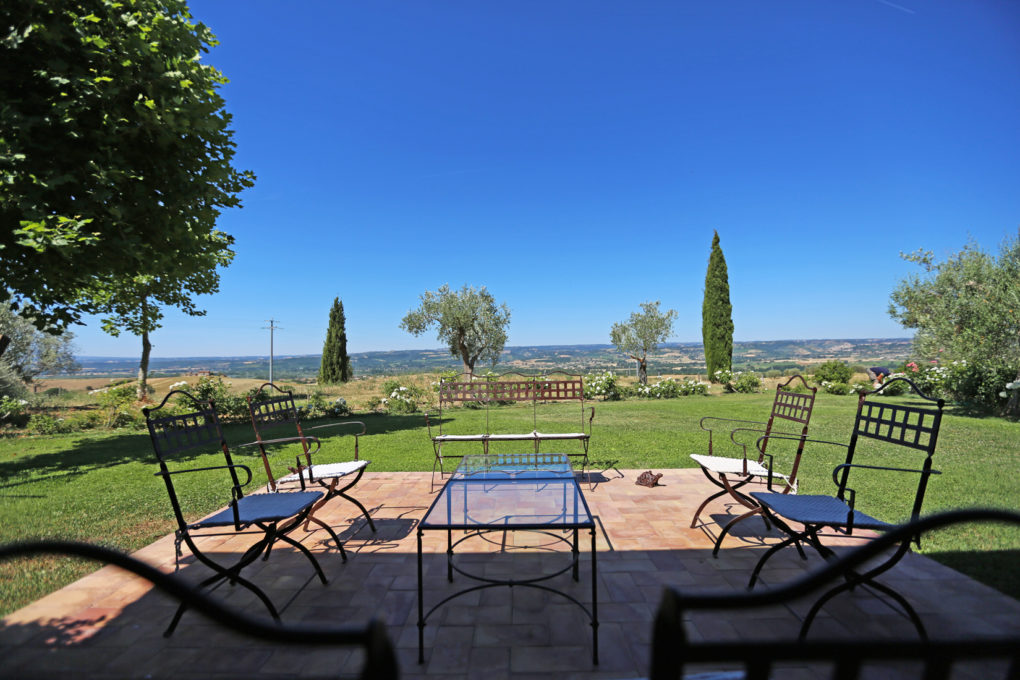 By living in "Podere Del Poggio", you will be able to take care of your body wellness: a good swim or, why not, a tennis match in your private field.
Those are just a few of the experiences you can enjoy at "Podere Del Poggio", surrounded by nature and just 18 kilometres away from Orvieto.
This property has been successfully sold.
To find out the final sale value or search for other similar properties, please contact us, we will be happy to help.
Related articles: