A charming property located at a few kilometres from Todi: its winning cards? Character, style and a dreaming location.
Today, we are in Umbria, at less than 10 kilometres from the amazing Todi: a town located on a hill dominating the Media Tevere Valley. Todi is the hometown of Jacopo Benedetti, known as Jacopone da Todi, the most representative religious poet of the Italian 13thcentury.
In the countryside surrounding this amazing hamlet, "Residenza Boho Chic" stands: a traditional Umbrian property with a really strong personality. By maintaining the traditional style of the farmhouses of the area, the main farmhouse has been renovated at the beginning of '90s.
A country estate ready to move in!
Our attention is caught by the living room with fireplace immediately.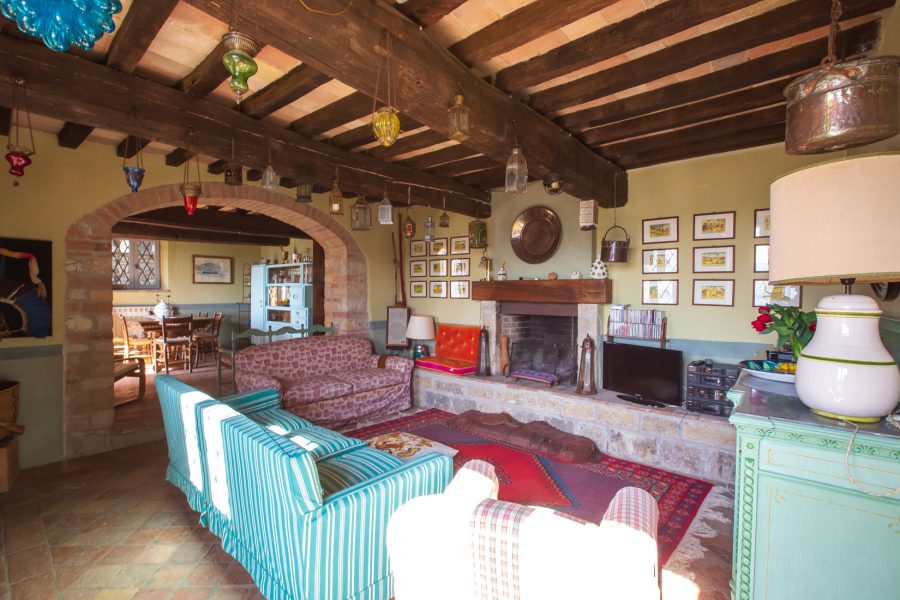 Our attention is caught by the living room with fireplace immediately: warm and welcoming, with its smooth shades which, together with the traditional ceilings and floors, create a comfortable and fascinating atmosphere.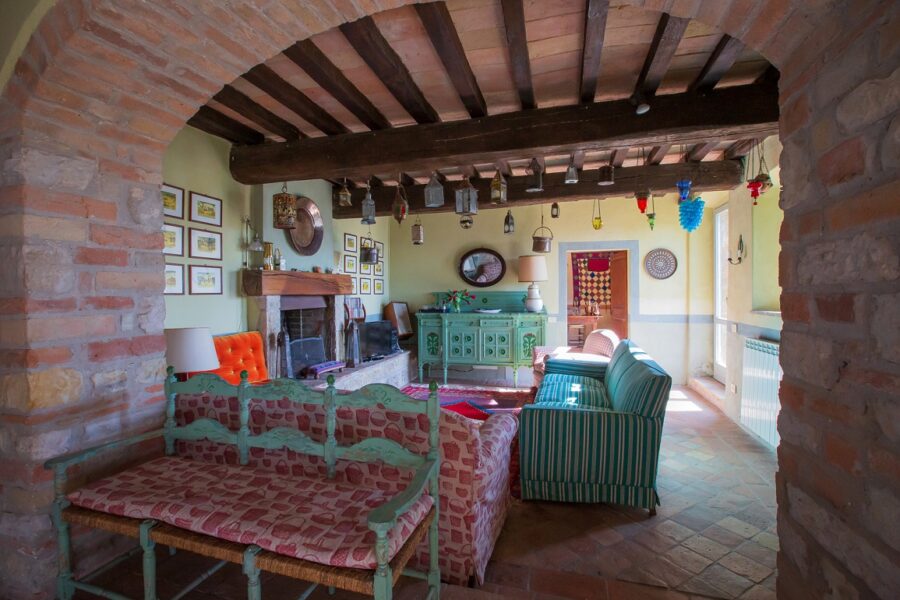 The same goes for the airy kitchen: retro-style cabinets, an ancient stove and pastel-coloured walls.
The incredibly panoramic swimming pool of "Residenza Boho Chic" is very particular too: it has been created in 2006 as an ancient stove water trough located among fruit, olive and centuries-old trees.
"Residenza Boho Chic": your amazing country estate in the green heart of Italy.
This property has been successfully sold.
To find out the final sale value or search for other similar properties, please contact us, we will be happy to help.
READY ALSO: