At the end of November, Great Estate signed the sale of an elegant apartment in the historical centre of Amelia.
Amelia, a charming Umbrian hamlet in the province of Terni, is located at approximately 500 meters on the sea level in the Monti Amerini: a small centre which has seen its higher developing period during the Roman imperial era.
Right in the core of its historical centre, "Appartamento Amelia" (click here to discover the property) stands: a beautiful apartment sold last November thanks to the collaboration between Great Estate and its partner agency Umbria Domus. In particular, "our" real estate consultant Chiara Pompili managed the buyers, Mess.rs Kobrin. Taking into account that, in 2014, they had already purchased, with the help of Chiara, an amazing apartment in Città Della Pieve, they can be surely considered as some truly loyal clients of our group.
The vendors, instead, were managed by the Umbria Domus agency located in Baschi, near Orvieto. They obtained the property assignment for sale in March 2018, after having evaluated it through the Great Estate software The Best Price (click here to discover more about it).
"Appartamento Amelia" is a 1470 splendid home at the noble floor of Palazzo Colonna, in the Mazzini square, five minutes away from the Santa Maria Assunta Cathedral.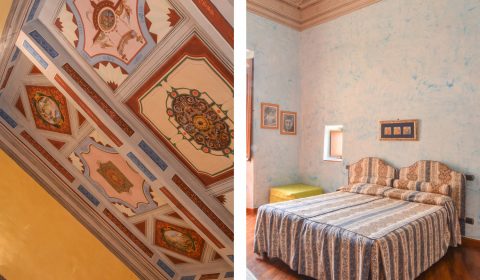 Thanks to its airy and large rooms, the apartment is extremely bright. Moreover, the conservative renovation work approved by the Italian Monuments and Fine Arts Department, allowed the perfect conservation of the incredibles architectonical details, as the extraordinary fresco ceiling coffers of the rooms and the original  cotto and wood floors.
The icing on the cake is represented by the amazing 60 sqm terrace overlooking the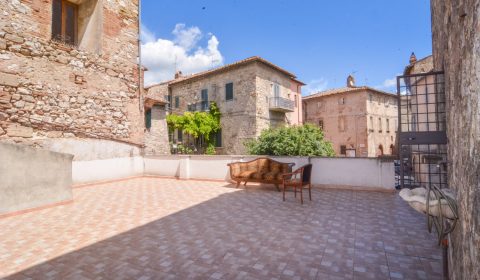 square of town historical centre.
In the next weeks, we will meet some of the protagonists of this sale signed Great Estate Partners.
STAY TUNED!
Related articles:
The sale of "Appartamento Amelia": interview to Federico Bonaccorsi, Umbria Domus